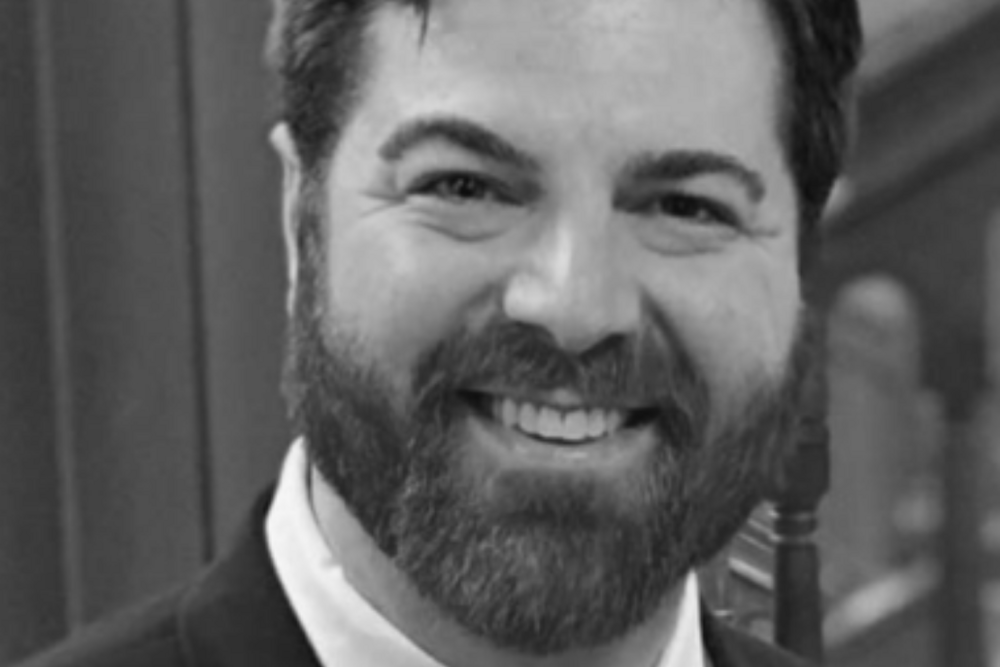 Dave Talenfeld, Founder and CEO of Botanisol Analytics
Botanisol Analytics | Air Force Accelerator Powered By Techstars 2019
Collect. Insert. Scan. This is the simple process that Phoenix startup Botanisol Analytics is using to detect infected patients in about five minutes. They've created a new category of technology: autonomous disease detection. Unlike traditional medical diagnostics, it provides results in real time at the push of a button and goes anywhere with a standard power outlet. Founded by Dave Talenfeld and James Foley, the startup completed the Air Force Accelerator Powered By Techstars in 2019.
What if tests for coronavirus could be returned in minutes instead of days? This is the exciting potential of Botanisol Analytics, a cutting-edge biological threat detection technology company. The startup out of Phoenix uses a spectrometer that shines a laser on a human sample and measures the reflected light to reveal diseases, contaminants and intoxicants. 
"I became a life science entrepreneur because I wanted to help save lives, not just make smartphone apps," says Botanisol Analytics Cofounder and CEO Dave Talenfeld. "And our company has the potential to save a lot of people by making medical triage more efficient and putting the power of the biological laboratory in the palm of anyone's hand for the first time. I believe patients have the right to take control of their own health by getting tested anywhere, day or night. I get excited about the meaningful impact that level of access would have every day."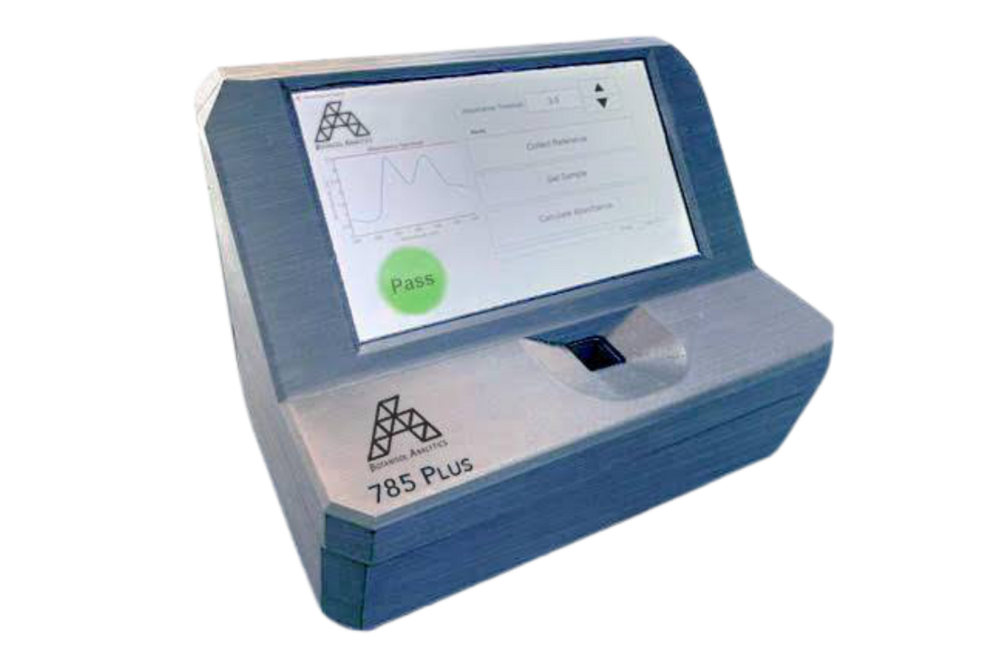 The Botanisol Analytics portable system
The startup's portable system is designed to be carried by hand, operable by minimally-trained personnel, and provide an indication of infection risk for a large number of people in as little as five minutes each. This makes it suitable for use not only in traditional medical contexts, but also sporting events, airport screening, remote military locations, and even deployment in neighborhood stores and pharmacies. Beyond seeking FDA emergency use authorization for use with the novel coronavirus, the company has plans to add other viruses, bacteria, parasites, and biomarkers for a wide variety of diseases and illnesses, and to seek FDA authorization, clearance, or approval for such broader uses. According to Dave, "Current tests aren't generally affordable or easy to use and can't operate continuously in the everyday places where real people live and work. They also can't be software updated to respond to new threats on the fly. Our technology is about to change all that. We hope to combine the accuracy of an analytical laboratory with the convenience of a vending machine."
Increased Speed, Portability, Automation
The applications of this technology are especially important in the fight against the current pandemic. In February, Botanisol began a pre-clinical study with Beth Israel Deaconess Medical Center (BIDMC), an academic medical center affiliated with Harvard Medical School (HMS). The study seeks to validate the startup's rapid digital pathogen screening system for SARS-CoV-2, the coronavirus responsible for the COVID-19 pandemic.
If validated, the technology could provide improvements over current testing options, including increased speed, portability, and automation. The existing COVID-19 detection systems are based on traditional molecular and antigen-detection based methods with varying turn-around-times for results. Botanisol's screener does not require complex laboratory instrument-based analytical test methods, which enables results to be processed faster and at a reduced cost.
The study is moving towards its final stages and its outcomes will be used to support an application for FDA emergency use authorization (EUA) for Botanisol's technology in order to make it available to national security and medical professionals across the United States.
Techstars 'Transformed Our Company's Prospects'
A major turning point came with entry into 2019's Air Force Accelerator Powered By Techstars. Dave says the startup's focus shifted from agriculture to life sciences thanks to the guidance of the accelerator partners and mentors.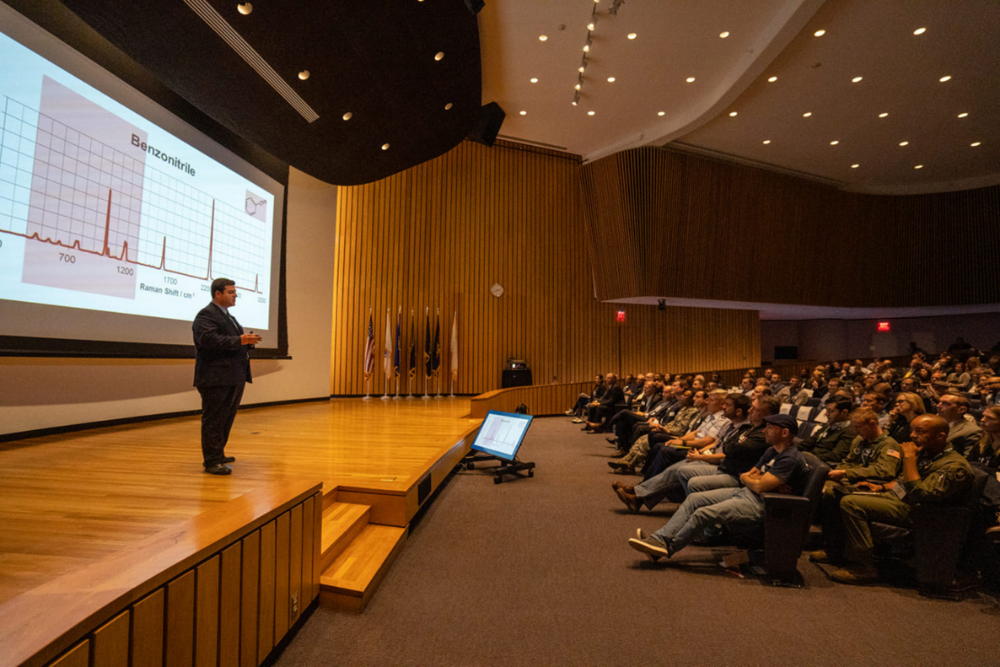 Botanisol Analytics presenting at their Techstars Demo Day
"Techstars, and more specifically the Air Force Accelerator Powered by Techstars, with Warren Katz as Managing Director, transformed our company's prospects. We grew from two employees to seven full time with 35 contractors and Department of Defense customers in one and a half years."
So far, Botanisol has raised $3.2M in private capital and received about $2.5M from the Air Force. It could access up to $15M more in matching funds from the Air Force over the coming years. 
"2021 is our breakout year," Dave says. "We're scaling up deployments with our national security customers. If successful, you'll be hearing a lot about us."
* Botanisol Analytics is developing a screening tool, not a diagnostic. Subject to 21 CFR 820.30 molecular testing and verification standards. The Botanisol test has not been reviewed, cleared, approved, or authorized for emergency use by the U.S. Food and Drug Administration (FDA) and is not currently available in the United States.