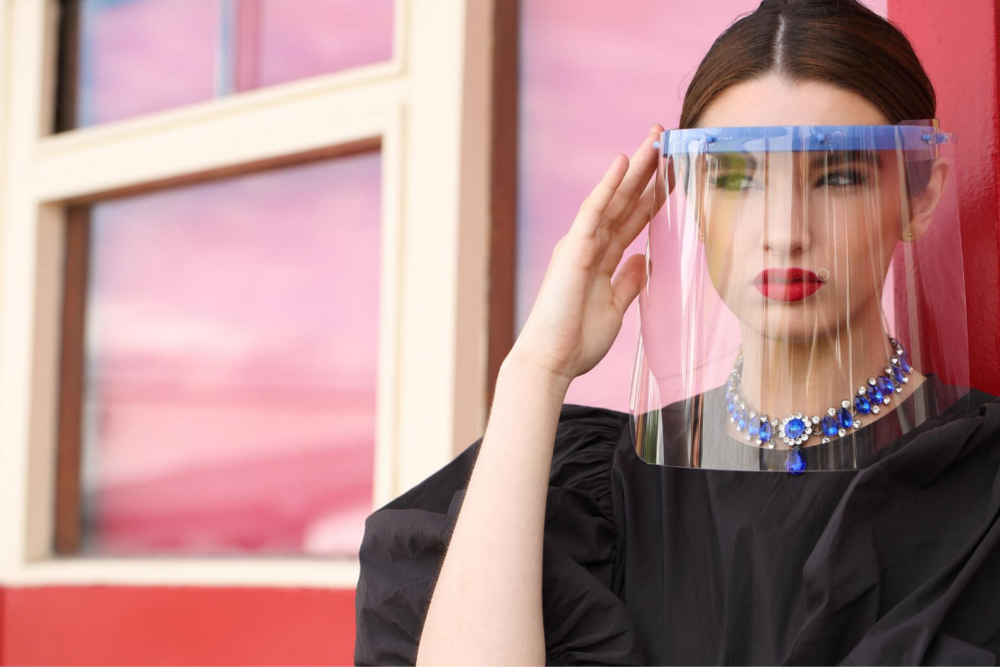 CALT Dynamics | Stanley + Techstars Additive Manufacturing Accelerator 2018
It's a sadly familiar story all over the world: sudden demand for personal protective equipment (PPE) has far outstripped the available supply. In Ireland, 3D printing startup CALT Dynamics, founded by Ross Lawless and Irene Villafane, is looking to close this supply chain gap by using its rapid manufacturing technologies to produce face shields for the nation's frontline health workers and most vulnerable.
The widespread demand for PPE – from gloves to gowns and face shields to masks – has turned the essential health equipment into what one Irish health advisor describes as "gold dust." As in other countries, the protective gear remains elusive at a time when it is needed most in Ireland. In late March, frontline health workers made public rallies for assistance and this call was quickly answered in the form of home-grown startup CALT Dynamics.
Getting Face Shields to Essential Workers
The 3D printing company used its novel production techniques to move quickly from concept to design in creating one of the first reusable face shields. Just days after the concept art was created, CALT Dynamics Face Shield prototypes were soon being used in Accident and Emergency (A&E) hospital wards.
The company developed its fog-free design to keep costs down and maximise the number of visors produced in every 3D print run, ultimately aiming to produce the visors for as little as a couple of euro each. Recently, the startup has also been working with homeless shelters and those in need to equip them with PPE. "We've tried to be as active in the community as possible in keeping healthcare accessible and supporting those taking action," says CALT Dynamics chief executive officer Ross Lawless.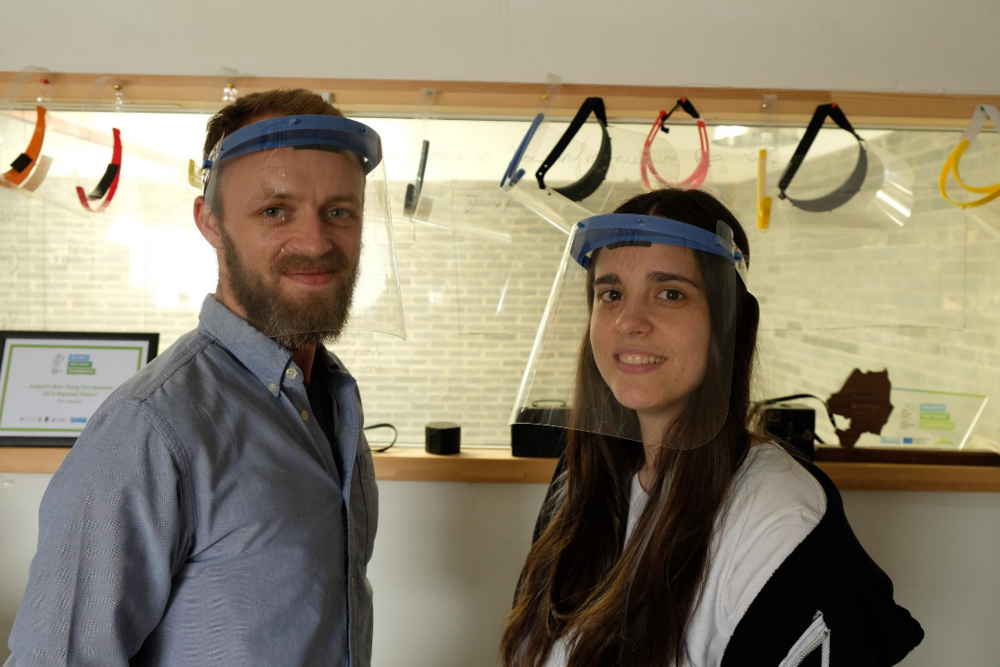 CALT Dynamics founders Ross Lawless and Irene Villafane
CALT Dynamics has sought to help with PPE shortages further afield, too, with the company sharing its design with Stanley Black and Decker, the major U.S. manufacturer and partner host of the startup's Techstars accelerator program in 2018.
Ross — who cofounded the company with Irene Villafane — says the startup has always looked to be socially beneficial. "I wanted to create decentralizing technologies that could drive self-sufficiency and manufacturing is a fundamental part of building the world around us," he said.
CALT Dynamics – which is an acronym for Computer Aided Life Technology – creates new 3D printing processes that allow for levels of speed, precision and usability at a lower price point than that of previously available systems. Improving the feasibility of batch production is a real game-changer for manufacturers, Ross says, as it offers the potential to avoid the risk and cost associated with developing a product.
"There's a lot of companies out there interested in bringing 3D printing into their process and we've created the technologies that will help them make that step into 3D batch production. So, we're focused on making 'printed production' a reality," Ross says. "By using our own 3D printing technologies to bring products to market we're pushing the industry forward and proving that even for a small company, manufacturing hardware is possible with 3D printing and this is something new in product development."
"Giving First is something the world needs more of"
CALT Dynamics continues to grow following its involvement in the Stanley + Techstars Additive Manufacturing Accelerator two years ago in Hartford, Connecticut. The startup recently raised $1.25M seed funding with backing from the accelerator hosts Techstars and Stanley Black & Decker, as well as CT Innovations, Enterprise Ireland, and angel investors. The company recently served its 1000th customer.
"Techstars did more for us than I could have imagined or expected. We got advice from world-class entrepreneurs and I was surprised by the level of honesty and openness that they brought to the program. Genuine and straight-up advice like that is invaluable if you can absorb it and the program manager made it a really incredible experience," Ross says.
"We chose Techstars because their ethos really resonated with us. Giving First is something the world needs more of."