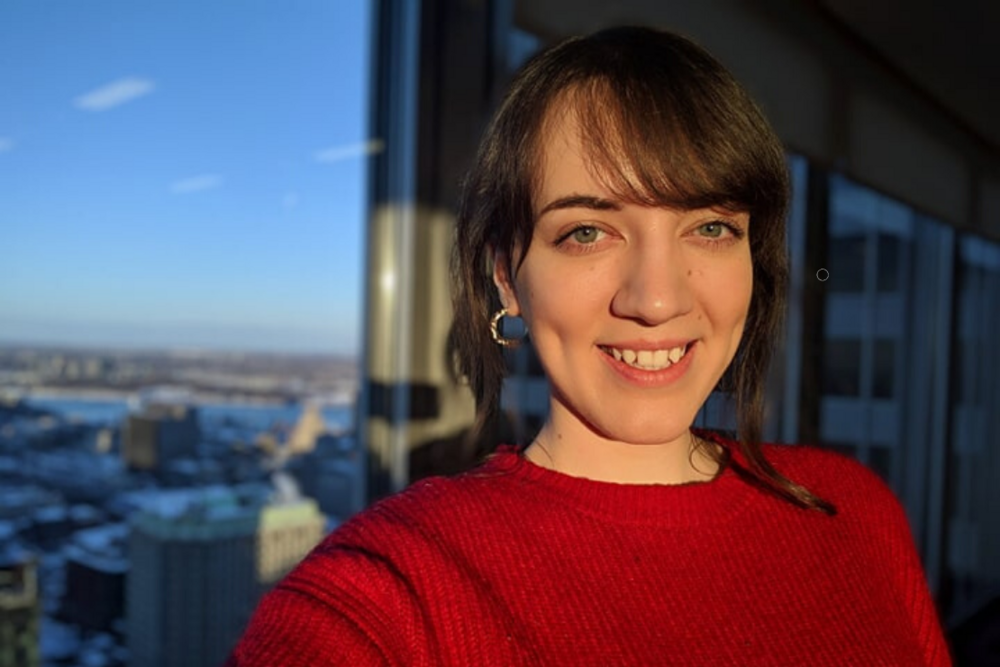 Sage Franch, Cofounder and CEO of Crescendo
Crescendo | Techstars Montreal AI Accelerator 2018
Gone are the days of checklist diversity, where hiring for diversity was enough. Today, people expect companies to take strong stances on issues of equity and justice, and this is true for both employees and customers. Founded by Sage Franch, Stefan Kollenberg, and Daniel 'Tuba' D'Souza, Crescendo is a diversity education tool that helps make all this happen by training employees worldwide using machine learning and bite-size content bits. 
Cultural competence – the ability to understand and communicate effectively with people who are different from you – is an essential skill for the modern professional and contemporary company. It brings employees together, finds strength in the team's differences, and even impacts the bottom line. In fact, toxic culture costs companies $223 billion a year in turnover. Cultural competency, diversity, and inclusion are no longer nice-to-have for companies, they are integral to the social and cultural climate of today.
Shaping Company Culture Through Content
Toronto startup Crescendo seeks to actively shape consciousness around company culture. Crescendo is a diversity education tool that helps employees develop empathy by delivering weekly bite-sized content with unique learning paths for each individual. Crescendo integrates with workplace communication tools like Slack and Microsoft Teams to deliver content that exposes employees to new ideas and the experiences of others, which in turn increases empathy and starts healthy conversations.
CEO Sage Franch said she was inspired to enact positive change following her own less-than-positive experiences in the workplace.
"As a young woman in tech, I had faced sexism and ageism early in my career, and I had long been fighting for equality in tech," Sage said. "My cofounders had also seen discrimination and bias in their workplaces, but in different ways. We realized that the problem was intersectional and that modern companies needed something scalable and affordable that actually worked – this was a problem that could be solved with software."
That intuition has so far proved correct, with companies using the tool seeing inclusive behaviour more than double after one year. Currently working with Diversity & Inclusion teams at Indeed, Clover Health, Remitly, Techstars and more, the intuitive tool uses machine learning to adapt learning paths in real time based on how users are engaging and learning. 
With COVID-19 & Black Lives Matter, Workplace Inclusivity is Key
With COVID-19 disproportionately affecting marginalized communities and Black Lives Matter further highlighting societal inequality, Sage says now is an integral time for companies big and small to support workplace inclusivity. "We believe that anti-racism work is a necessary part of a company's DE&I (Diversity, Equity, and Inclusion) strategy, and we have recently incorporated anti-racism content streams and learning modules into Crescendo," she said.
What Techstars Gave Crescendo
Crescendo took part in the Techstars Montreal AI Accelerator 2018, which Sage described as a "significant pivot and improvement in our positioning." 
"Once we knew that there was demand for what we were building, we wanted to get it to market with the highest likelihood of success. As first-time B2B SaaS founders, we knew there was a lot that we didn't know about building a successful enterprise-focused company, and we knew that an accelerator could help us gain and apply that knowledge more efficiently," Sage said.
"Techstars gave us rigor, an understanding of metrics that matter, and a safe space to experiment with our wilder ideas."
"Bias in the Startup World is Real"
Post-Techstars, Crescendo has raised $500,000 in pre-seed funding from a diverse group of angels, some of whom were first-time investors. Moreover, the team has grown to 10 people, including a new CTO who counts more than a decade of experience building successful products.
Hiring the new CTO has been an important development, Sage says, as she previously began her journey at Crescendo in the role – a role which continues to illustrate the lack of diversity in tech and startup circles.
"To this day, I've only met two other women CTOs. I've also met very few Black and Indigenous CTOs. The bias in the startup world is real, it is strong, and it is difficult to overcome. And it won't change until we all take responsibility for it and start standing up for each other and pledging our dollars, equity, and support to the founders, investors, and organizations who are working towards a more diverse, equitable, and inclusive ecosystem," Sage says.