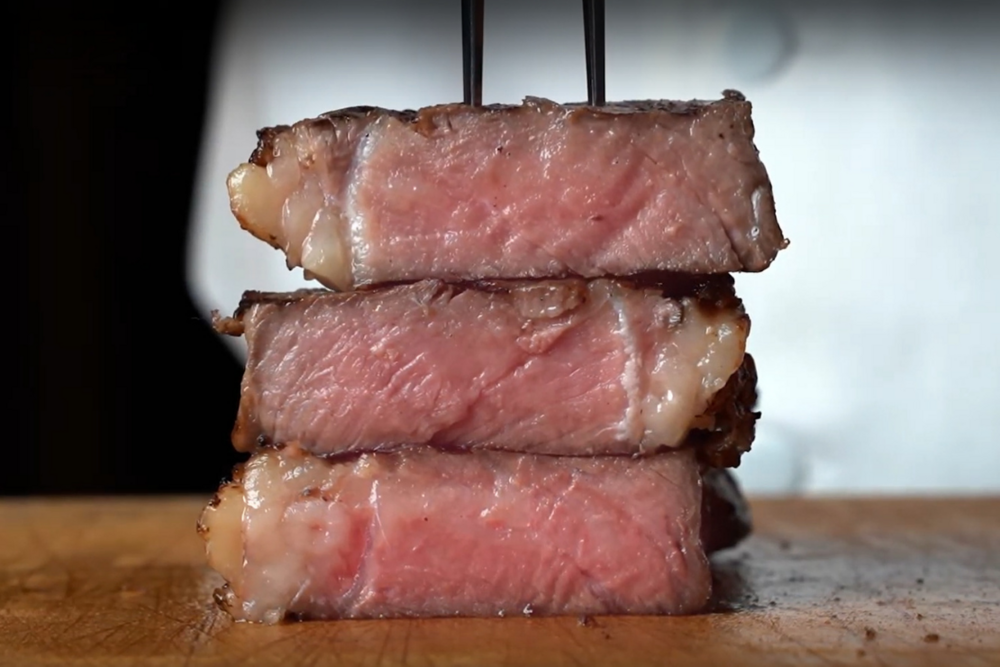 IXON-preserved steak — stored at room temperature for two years without refrigeration or preservatives.
IXON | Techstars Farm To Fork 2020
What if we could store perishable food products at room temperature without refrigeration or preservatives for up to two years? This is the driving idea behind Hong Kong startup IXON and their next-generation preservation technology that prevents spoilage and enhances transportation to countries with poor cold-chain infrastructure. Founded by Felix Cheung and Elton Ho, the startup completed the Techstars Farm To Fork Accelerator in 2020. 
Transporting meat around the world is an exercise in expenditure. Not only are huge amounts of energy used to keep the food frozen, but 30% of all meat is wasted due to expiration, freezer burns, and other storage issues.
"The conventional shipping and storage methods are extremely wasteful," says IXON Cofounder and CEO Felix Cheung. "Imagine the work we can save by shipping and storing fresh produce at room temperature?"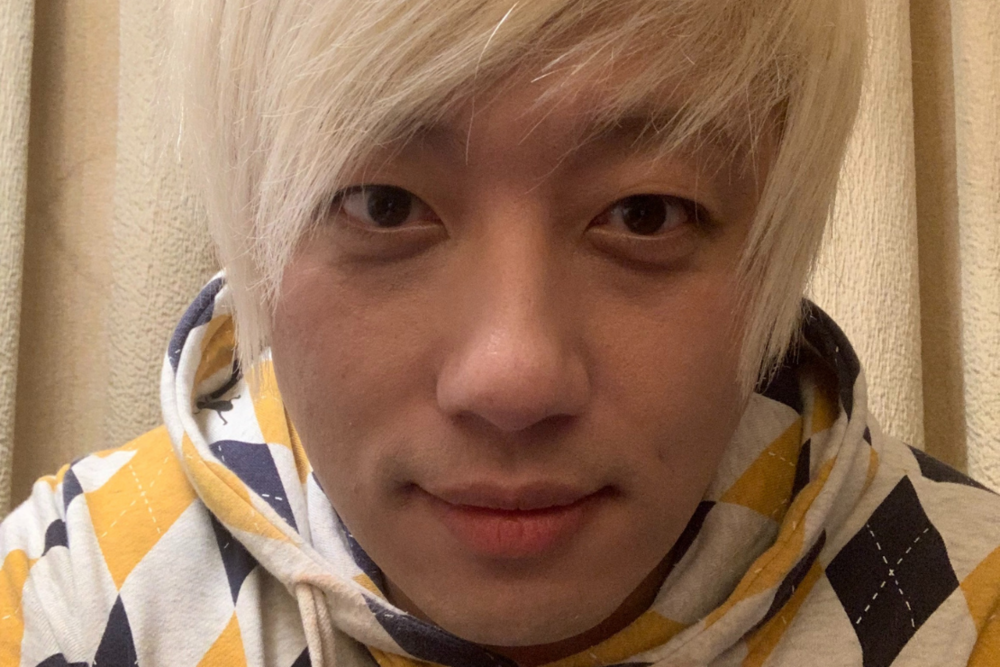 IXON cofounder and CEO Felix Cheung.
This is exactly what Felix's startup makes possible with its advanced sous-vide aseptic packaging (ASAP) technology that extends the shelf life of meat, fish, seafood, and eggs from days to years. The patent-pending food sterilization and packaging process redefines shelf stability without sacrificing quality or flavor. 
Unlike canned food manufacturers, who extend the lifetime of food with extremely high cooking temperatures, IXON's sterilization process never exceeds 60 Celsius to keep meat juicy, tender and medium-rare. Once wrapped inside the sterile packaging, the food can be transported and stored at room temperature without the risk of spoilage.
"In fact, Brett Brohl, Managing Director of Techstars Farm to Fork, tried one of our products – a pork chop that was mailed at room temperature from Hong Kong to St. Paul," Felix says. "He liked it and commended our technology, and that helped to build up excitement and confidence around our technology with the accelerator corporate partners."
IXON has worked with some of the biggest names in the food industry over the past year, including Cargill, Ecolab, Mitsui Chemicals, and Sealed Air. 
Tackling Grand Problems On A Grand Scale
Sustainability is at the core of IXON's technology. Felix, who cofounded the startup with Chief Project Manager Elton Ho, says ASAP is the most energy-efficient food preservation method known to date, using 30% less energy than canning and 80% less energy than freezing. Moreover, the preservation method enables delivery to anywhere on earth regardless of local cold-chain infrastructure.
Ensuring the sustainability of our water, energy, and food is key to ensuring the survival of our world, Felix says. "We wanted to tackle all the pressing problems facing the world today, including, but not limited to, food security, food safety, health and nutrition, food sustainability and energy conservation," he says. "This is why we built IXON, a company that uses food science to tackle grand problems on a grand scale."
Working With Industry Players Cargill, Ecolab
IXON took part in the 2020 class of Techstars Farm to Fork in order to speed up the adoption of their technology with large corporations – and this is exactly what the startup achieved alongside program partners Cargill and Ecolab.
"During the program, Cargill and Ecolab helped evaluate our food safety protocols, forecast the cost of plant construction, and connect us with prospective investors," Felix says. "After program, Cargill organized a product tasting and cutting panel to provide us with useful feedback."
"We got to know all the important people in the industry thanks to connections made proactively by our mentors at Cargill and Ecolab."
Following its seed round of $3M in 2017, IXON is raising its Series A with plans to build a pilot facility in Chicago this year. These are exciting steps, Felix says, especially as the ongoing pandemic highlights the vulnerabilities of our current food system.
"A disruption or hold up in the supply chain can lead to tons of meat, fish, and seafood going to waste – our technology prevents this problem from happening."