5-min read
Protean Surgical Instruments, KovaDX, and HiPR Innovation | LaunchPad Fellowship 2020
The LaunchPad Summer Startup Fellowship, a program of the Blackstone LaunchPad & Techstars network has brought together 50 exceptional student startups working in just about every industry imaginable - including health and wellness. 
As previously shared, LaunchPad Fellowship student entrepreneurs are using all kinds of technologies in their medically-focused startups. In this 'Startup Profiles' feature, we present a soft robotics company working towards minimally invasive neurovascular procedures, a startup team helping reduce pressure ulcers for wheelchair-bound patients, and even two co-founders addressing the costly and time-consuming diagnosis of chronic hemolytic anemias caused by sickle cell disease. Learn more about these inspiring, healthcare-focused Blackstone LaunchPad network student entrepreneurial teams.
---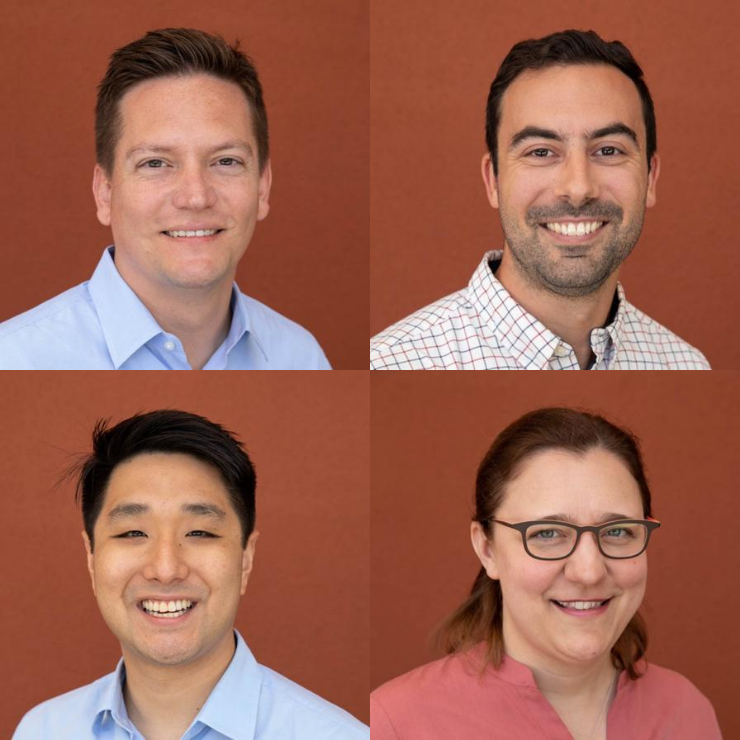 Protean Surgical Instruments was founded by Luke Allera, MBA, Dr. Marcus Goudie, Dr. Peter Hsiue, and Dr. Renea Sturm, four UCLA Biodesign Fellows. The Biodesign Fellowship is a new UCLA program that brings together experts in engineering, business, and medicine to identify critical healthcare needs and generate innovative solutions. Over the course of this experience, Luke and his team had the unique opportunity of a clinical immersion within the neurologic continuum of care at UCLA Health.
"We saw firsthand how neurovascular proceduralists performed life-saving treatments by navigating a system of guidewires and catheters through the smallest incision on the patient," said Luke. "However, we also found that proceduralists had very little control over the portions of the catheter inside the patient's body and instead relied on advancing, retracting, and rotating the segments of the catheter outside of the body to guide the internal end." This is problematic, especially when the vascular pathway contains multiple sharp turns and results in increased complications for the patient and higher costs for the healthcare system. 
The team, driven by this observation and motivated to improve patient outcomes and decrease healthcare costs, began Protean. As medical technologies can require some of the highest levels of capital for research, development, testing, and approval, Luke and his team have focused much of their attention on researching and applying for additional sources of funding over the course of the LaunchPad Fellowship to help identify capital to further develop our medical device technology. They've used insights gleaned from other participants, advisors, and entrepreneurs to challenge themselves with how the device could be applied to additional markets and applications, and thus increasing the attractiveness of their startup to investors and grant applications.
"The LaunchPad Fellowship has provided a truly revitalized sense of community that we had previously enjoyed with our UCLA Biodesign teams - but now in a virtual experience with entrepreneurial teams from all over the world," said Luke. "Being a part of a community with other like-minded student founders has injected some energy and positivity into our team's mindset during this very unusual time. It's really helpful to know that there are so many others going through similar challenges."
---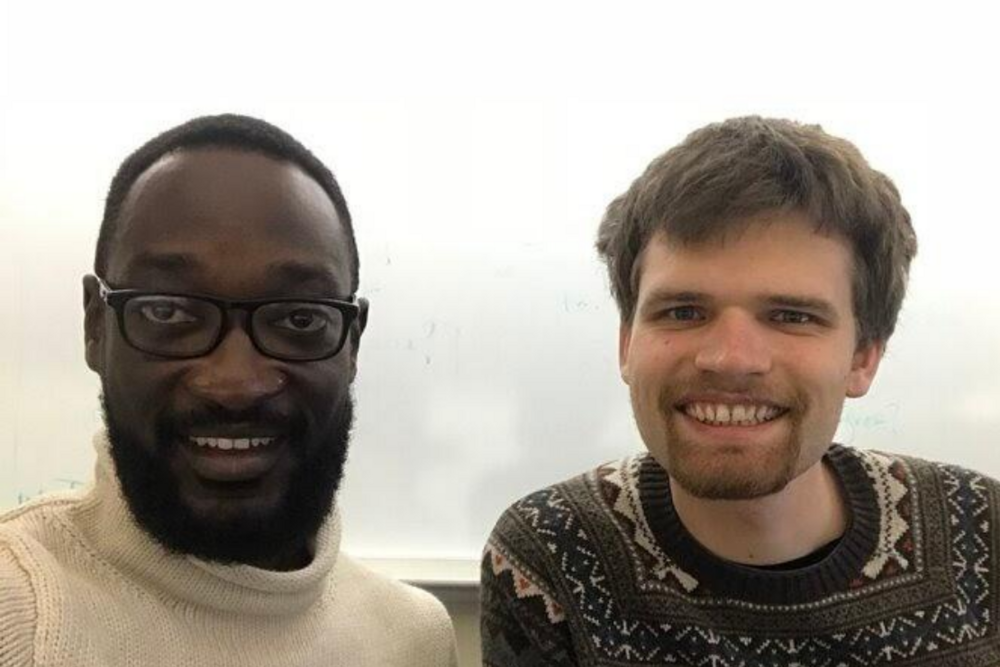 Another LaunchPad Fellow, Dr. Yaw Ansong Jr., from the University of California, Berkeley, and his co-founder, Timothy Adamson, a student at Yale, were also compelled to pursue a medical startup in response to a healthcare challenge they observed firsthand.
Sickle cell anemia, prevalent in many Black and Hispanic populations, remains frustratingly expensive to fully diagnose and treat. (Many patients with sickle cell spend as much as $1 million dollars in total healthcare costs by the age of 45 years.) As a physician who has seen patients unable to afford the needed diagnostic testing, and as a carrier of the trait himself, Yaw was compelled to take action.
In response, these two young founders started KovaDx, a company developing a faster, cheaper, and easier method to diagnose and monitor sickle cell via a device and accompanying AI platform. (The name of the company was derived from Timothy's Estonian heritage: "Kova" means strength or resilience, and the "Dx" stands for diagnostics.)
One of the best parts of the Fellowship, according to Yaw, was the speaker series. "Each of the Fellowship speakers brought a unique perspectives to share, but personally I found Josh Aviv's story the most compelling," said Yaw. "It can seem almost impossible for people of color to start a company and get funding. That's especially true in healthcare - there's almost no representation. So seeing someone like him, that looks like me, make such significant progress on a startup ... it was really inspiring."
Over the course of the past eight weeks, Dr. Ansong and Tim have achieves nearly all of their very ambitious LaunchPad Fellowship goals: They have completed the design, documentation, and submitted the patent application for their second prototype and have acquired all components to assemble it. They're in the process of signing agreements with two major research institutions to help with data collection (the New England Sickle Cell Institute at the University of Connecticut and the University of Cape Coast). Finally, they've documented their regulatory and go-to-market strategy and updated their pitch deck with insights they gained from Fellowship mentors and participants.
So what's the next priority for this team? Finding another co-founder. And that just happens to be another area where the Fellowship has helped. "Jeremy Hammer, one of the Techstars mentors we met with during Mentor Week, had developed BearX, a platform that we posted our opportunity on. And actually, we're currently interviewing another executive team candidate, identified to us by one of the Fellows. So it has been a really important experience start to finish."
---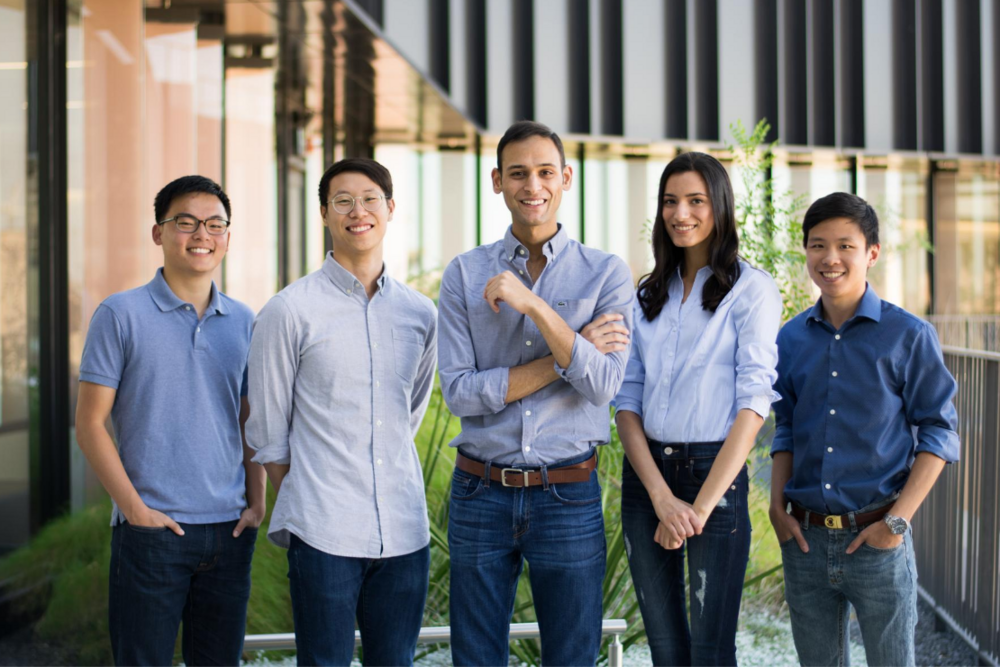 Finally, the original idea for another medically-focused LaunchPad Fellowship startup, HiPR Innovation, began 7 years ago when the cousin of the two co-founders, Krishan and Koushalya Sachdev, began to suffer from wheelchair-induced pressure ulcers after a tragic accident. 
"According to everyone we spoke to, recurrent pressure ulcers were just the painful way of life for wheelchair-bound patients," said Krishan. That pervasive acceptance from the healthcare community was the motivation for these entrepreneurs to take on this challenge and set out to solve the problem. 
Before the Fellowship, the cofounders of HiPR had already won several competitions through the University of Texas, been awarded a Genesis Startup Fund grant, joined the Austin Technology Incubator's portfolio, and were receiving clinical mentorship and industry advisors from the Texas Health Catalyst and Dell Medical School physicians. In addition to forming collaborations with Ascension-Seton and St. David's Medical Center to conduct research on their device, the team had also received nearly 30 pre-orders for its innovation.
The experience in the Fellowship, according to co-founder Krishan, has set them up to ultimately "achieve our dreams". Inspired by Allbirds founder Tim Brown who spoke during the first Fellowship Fireside Chat, they settled on a new company vision: Care for the overlooked. And encouraged by one of the mentors they connected with, they're building a relationship with the Department of Defense to offer their product to injured veterans. "We were also connected to a medical device entrepreneur as a mentor that has assisted us in developing a fundraising strategy for the next twelve months, while also providing valuable business development advice."
---
As the LaunchPad Fellowship wraps up, we're certain these inspiring and highly motivated student entrepreneurs will be improving the lives of countless patients facing a host of medical challenges. To stay informed about their further progress, be sure to follow the LaunchPad network at @BXLaunchPad on Twitter.