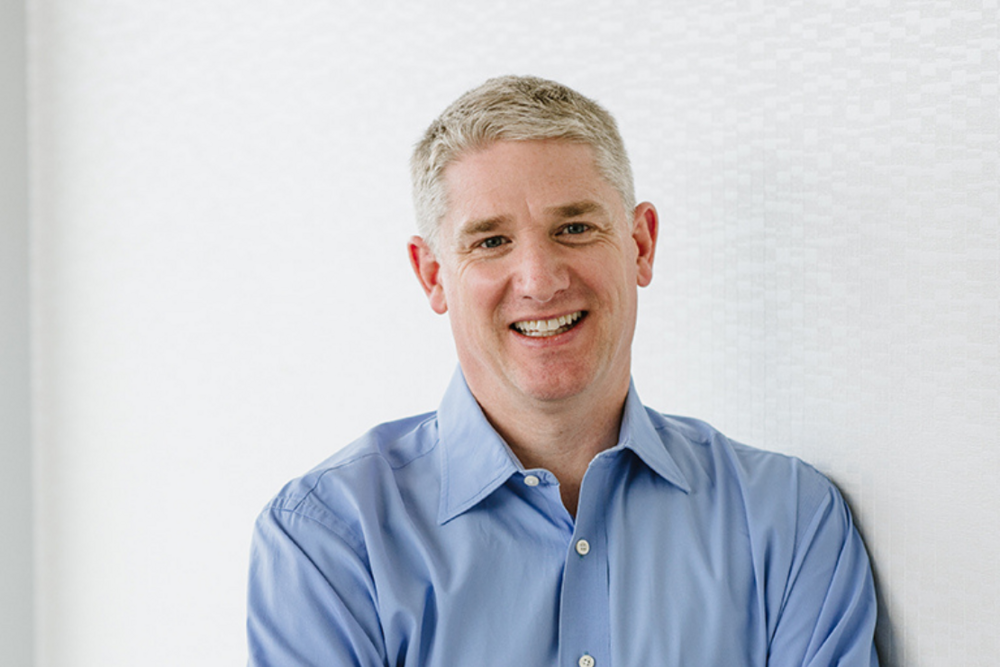 LevelTen Energy | Techstars Seattle 2017
The demand for renewable energy is skyrocketing, but legacy processes can't meet this huge level of new demand for utility-scale sustainably-produced power. Seattle LevelTen Energy provides the kind of modern transaction infrastructure that's needed to accelerate the clean energy economy. The company completed the Techstars Seattle Accelerator in 2017.
Renewable energy is the fastest-growing energy source in the United States, but big obstacles to procurement remain. Legacy processes that were developed to help companies find renewable projects, analyze the financials, or manage procurements are still largely manual and do not scale to meet the huge level of new demand. 
LevelTen CEO and Founder Bryce Smith started the company in 2016, after a 20-year stint in the corporate clean energy selling-and-buying business. He's profoundly aware of how "painfully slow" it can be for corporations to enter into power purchase agreements for clean energy.
"I knew we were never going to accelerate project development at the pace required to fight climate change unless we made the procurement process faster, easier, and less risky," he says.
LevelTen's platform delivers buyers, sellers, advisors, and financiers the automation software, data management, and standardized contracts needed to facilitate faster, safer renewable energy transactions.  The Seattle company does this by delivering access to all the planned projects in a market, with sophisticated financial and data analysis to understand, compare, and select a PPA, and a range of online tools to make the entire process more efficient. 
"With demand for clean energy skyrocketing, I knew LevelTen Energy could be the key to unlocking billions of dollars of corporate investment in new wind, solar, storage, and other types of renewable energy," Bryce says.
The company continued its expansion across Europe last year, making LevelTen the largest renewable energy procurement platform in the world, with more than 4,000 power purchase agreement offers in 21 countries.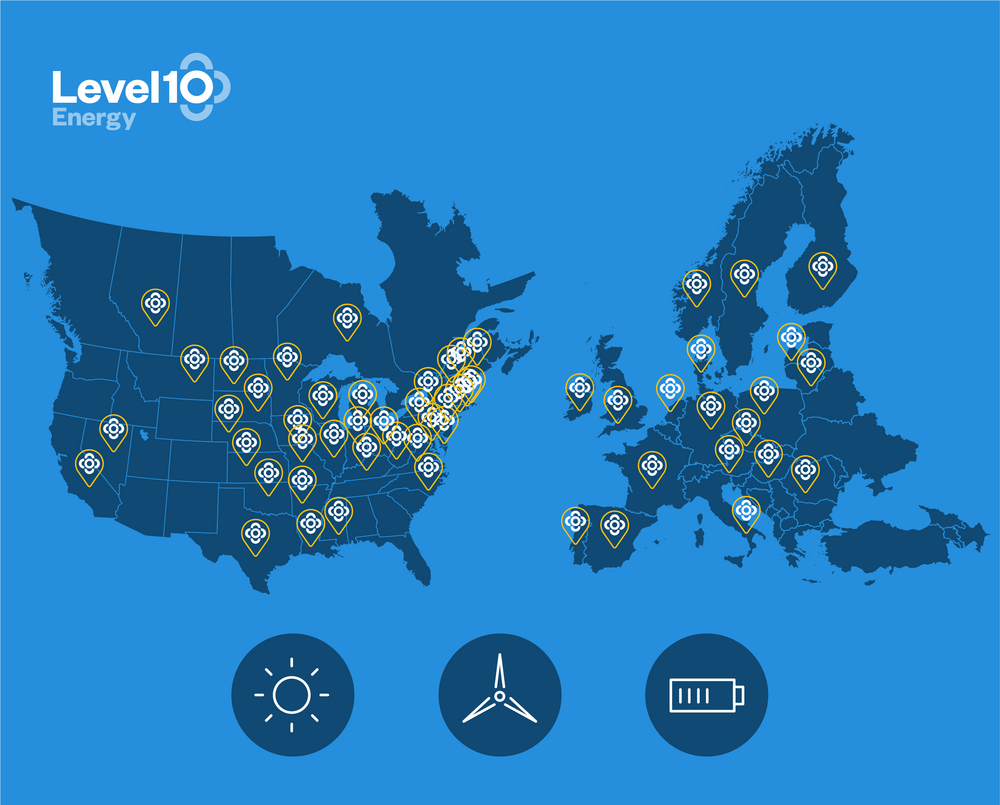 LevelTen Energy supply map
---
The world's top startups and corporate innovators are teaming up to build sustainable solutions in Techstars first Sustainability Challenge. Learn how to get involved.
---
Accelerating The Clean Energy Transition
LevelTen is receiving significant corporate buy-in as larger businesses realize that sustainability is no longer something that is simply "nice to have," Bryce says.
"When a corporation or other entity signs a power purchase agreement, they are guaranteeing that the developer of a renewable energy project will receive a specific price for every megawatt hour of energy that they sell on the wholesale market," Bryce says. 
"With that guarantee in hand, the developer can get the financing they need to build the project. By making it faster and easier to sign power purchase agreements, LevelTen is accelerating the development of massive renewable energy projects that will reduce the need for fossil fuels."
LevelTen recently introduced an innovative new energy storage contract that Starbucks used to procure 5.5 megawatts of battery storage capacity. The contract, called the RE-Store™ Energy Agreement, opens the door to billions of dollars of investment in large-scale energy storage projects by providing buyers and sellers with a practical way to contract for stored energy.
---
Learn about how The Nature Conservancy is using innovation to fight climate change by partnering with startups like 2NDNATURE.
---
Techstars: 'The Connections We Made Changed the Course of the Company'
Techstars Seattle 2017 represented a "tremendous opportunity to learn from very experienced entrepreneurs in a highly-focused environment," Bryce says.
"Even though we had already raised a meaningful amount of money and had some customers, we gambled that the experience would pay off. It paid off in spades."
From managing staff to creating a well-balanced board and nailing product-market fit, Bryce says it was enlightening to be able to call on industry leaders for advice. Moreover, some of those leaders soon joined the company. Chris DeVore (former Techstars Seattle MD and Founders' Coop Partner) is a LevelTen investor and board observer, while David Cohen (Techstars founder) is also an investor and board member, and the list goes on. 
"The connections we made changed the course of the company, without a doubt," Bryce says.
LevelTen has raised a total of $27.3 million in funding, with its Series B raising $20.5 million in May 2019. Investors include Techstars Ventures, Prelude Ventures, Total, Constellation Technology Ventures, Equinor Energy Ventures, Avista Development, Founders' Co-op, Wireframe Ventures, and Element 8 Fund.
Next, Bryce says the company looks forward to "broadening the types of buyers we serve through our partnerships with energy advisors like 3Degrees and Anthesis, as well as retail electricity providers and other load-serving entities."