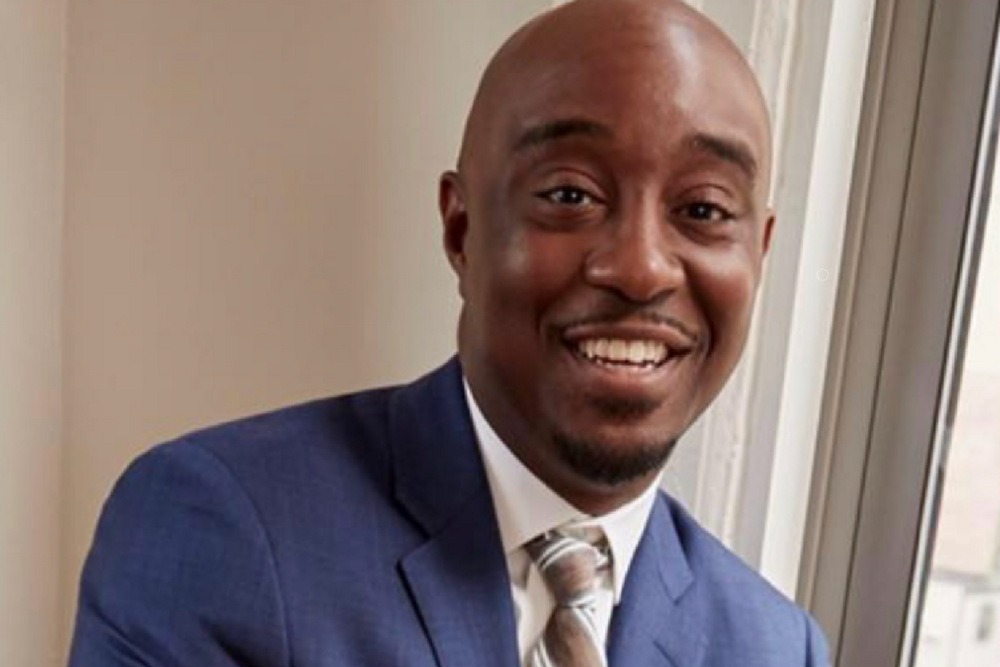 Marcus Blackwell, Founder of Make Music Count
Make Music Count | Cox Enterprises Social Impact Accelerator Powered By Techstars 2020
What do you get when you mix math skills with learning to play the latest pop and hip-hop songs? Founded by Marcus Blackwell, Jr. Make Music Count, the answer is the next generation of math curriculum. Make Music Count completed the Cox Enterprises Social Impact Accelerator Powered By Techstars in 2020.
Math was never an easy subject for Marcus Blackwell, Jr. The complex equations and vast numerical possibilities only ever gave him anxiety. But his passion for music gave him an entry point to the world of mathematics. Marcus realized that the complexity of math is something that can be broken down with music — and this is the basis of Make Music Count.
Make Music Count enriches problem-solving by combining math concepts with piano playing through its app and curriculum. For example, each lesson includes a range of math formulas for students that play melodies and chords of popular songs. Meanwhile, the app shows users how and where to place their fingers so they can play along with contemporary hits.
"Make Music Count is personal to me," says CEO and Founder Marcus. "I see myself in every student that uses my app, and now I want to offer the solution I wish I had a student growing up."
"We pride ourselves on creating culturally relevant lessons so students can see themselves and their passions while learning. This is what creates such high engagement within our app – and it may be the only time that students smile while learning math!"
Growing With Google, The Boys and Girls Club
The startup continues to grow from strength to strength. Make Music Count recently secured a national partnership with The Boys and Girls Club, which represents five million students, and this month earned selection as one of the recipients of the Google for Startups Black Founders Fund.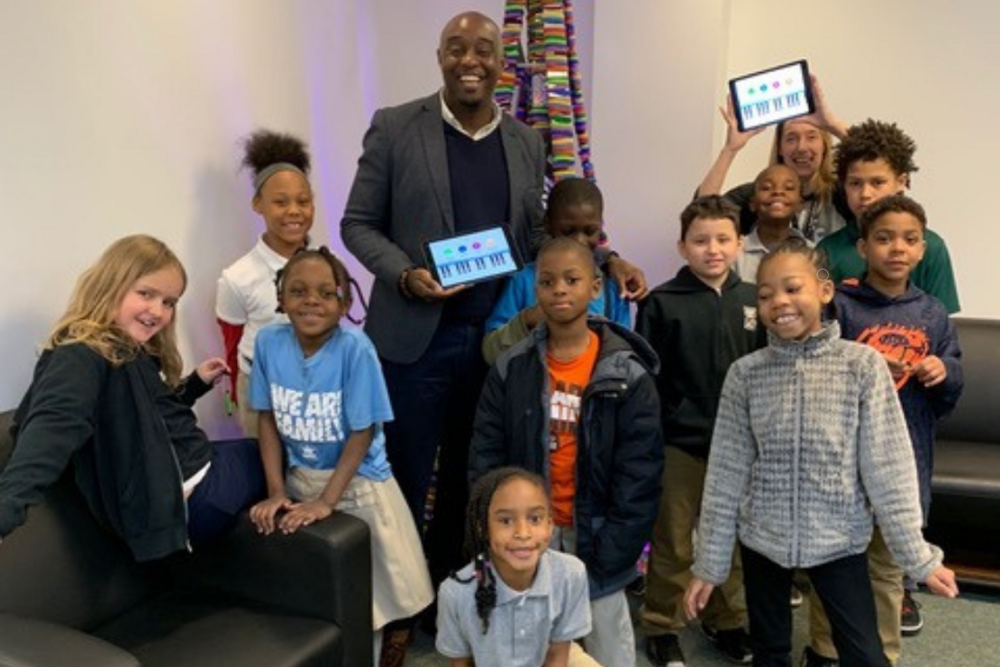 A Make Music Count workshop at the Lebron James iPromise School.
Backing from one of the world's biggest organizations is an incredible feeling, Marcus says, and it is especially important for Black entrepreneurs.
"My journey has been difficult because oftentimes I'm met with hesitation simply because not many ideas on curriculum come from people who look like me," Marcus says.
"But that's exactly why my perspective is needed. Many different perspectives need to be a part of the curriculum building process, and it's my hope that Make Music Count creates a spark for others to connect different subjects and show the importance of integration. Being a Black entrepreneur naturally involves benefiting everyone through their community."
Teaming Up With Social Impact Entrepreneurs
Make Music Count took part in the 2020 edition of the Cox Enterprises Social Impact Accelerator Powered By Techstars because, as Marcus describes it, the startup simply needed help. 
"I spent so much time on building a product that students would want to use in the classroom but I needed to be in an accelerator that would help me grow the business. I saw others participate in the Techstars accelerator and afterwards make incredible strides forward in business connections, revenue, and scale," he says.
The importance of data, the steps to scale, and the app's potential in healthcare marked the biggest takeaways from the accelerator, Marcus says. Moreover, Marcus says the startup and mentorship connections solidified during the program will continue to inform his entrepreneurial path.
"Anyone I was interested in speaking to, all I had to do was ask. It was amazing," Marcus says. "Investors have contacted me through Techstars, but I've also made some great friends from the other entrepreneurs that went through the accelerator. It's wonderful to know that there are other social impact entrepreneurs out there fighting the good fight."