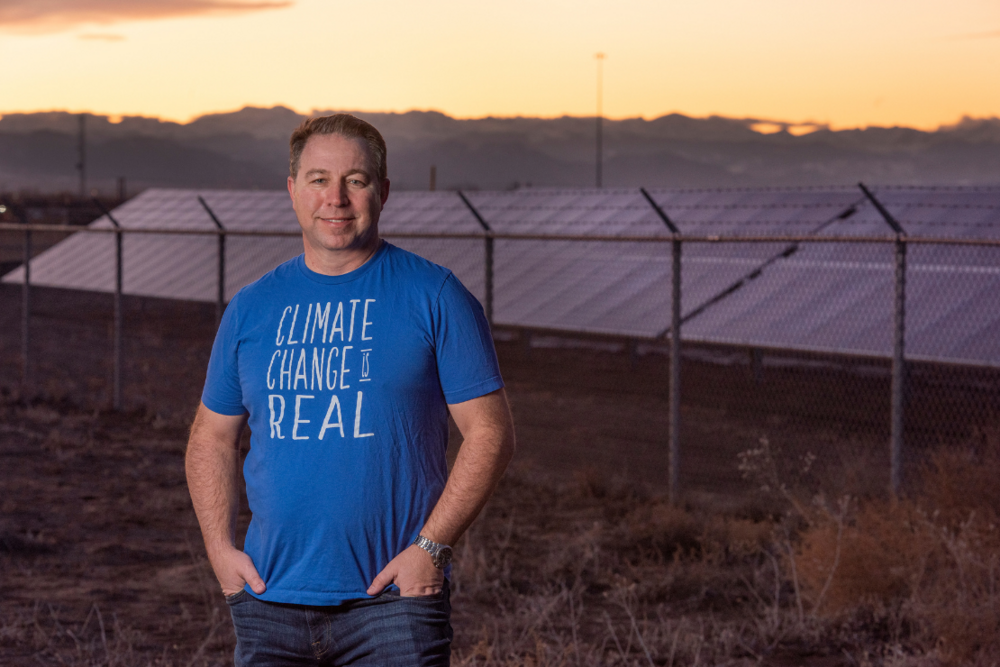 Nikola Power | Techstars Sustainability Accelerator in Partnership with Nature Conservancy 2018
"We have the tools to fight climate change and it is time to start using them." Founded by Jonathan W. (J.W.) Postal, Denver startup Nikola Power enables the transition to renewables at scale with AI-powered control software for clean energy systems. The startup took part in the inaugural Techstars Sustainability Accelerator in Partnership with The Nature Conservancy in 2018.
"The 2020 U.S. election marks an inflection point in the fight against climate change," says Nikola Power Founder and CEO J.W. Postal.
Politically, new executive leadership reorients the nation's energy attitudes. Economically, investment tax credits for battery-backed solar systems incentivize scalability. Environmentally, emissions must be halved over the next 10 years in order to prevent global warming of more than 1.5 degrees by the end of the century.
"I see a massive, loud awakening," J.W. says. "In the last four years, we saw state after state move towards 100% renewable goals. And now we're seeing the price point of renewables below that for traditional fossil fuels. So, to go to the next level, you need energy storage to harness solar and wind at scale. The tech is there and now the federal policies will speed up the markets and drive the price of energy storage down."
Mass adoption of renewables is the mission of Nikola Power, with its intelligent AI-based software which designs, manages, controls and operates commercial and residential energy storage systems.
The software platform simplifies the development of solar and storage systems to overcome one of renewable energy's biggest pain points: intermittency of renewables. 
Home Energy Security Is Critical
"The fragility and necessity of home energy has only been amplified by the pandemic, on top of more intense wildfires, unseasonably strong storms, rising sea levels and other threats," J.W. says. 
It is in this context, where families are desperate to take back control over their home energy, Nikola Power's latest product helps residential customers to just that with accurate savings projections, reliable results, and secure back-up systems.
The Denver startup is well-positioned to redesign residential energy storage thanks to the founding team's background in renewable development and project finance. J.W., for example, is informed by extensive investment and environmental experience in his quest to improve the energy and economics of next-generation battery storage.
"We are set to disrupt and lead the residential solar and storage market. We have key partners, the right product, and the chance to do something really big and important," he says.
---
Is your startup fighting climate change? Check out the Techstars Sustainability Challenge!
---
Tech Credentials, Training At Techstars
Nikola Power was on the hunt for tech credentials and training when it took part in the inaugural cohort of the Techstars Sustainability Accelerator in Partnership with The Nature Conservancy, a non-profit organization dedicated to conserving and protecting public lands around the world.
"Techstars accelerated our move to software development and opened a lot of doors to VCs," J.W. says.
Recently, this move to software development resulted in the startup building and releasing version one of its residential Home Intellect system app, which J.W. describes as a solution which turns "any home into a smart energy home."
Despite some challenges, J.W. says the Techstars program was an ultimately rewarding experience headed by the TNC program director "dynamo" August Ritter and Techstars Hannah Davis. 
Nikola Power has raised $1.8 M in funding in the past, and is poised to launch a new round to drive the sales and scale of their new residential products.   
"I am very bullish on clean energy in general, and energy storage vertical specifically and I hope investors are also excited" J.W. says. "This is the right time and the right moment."