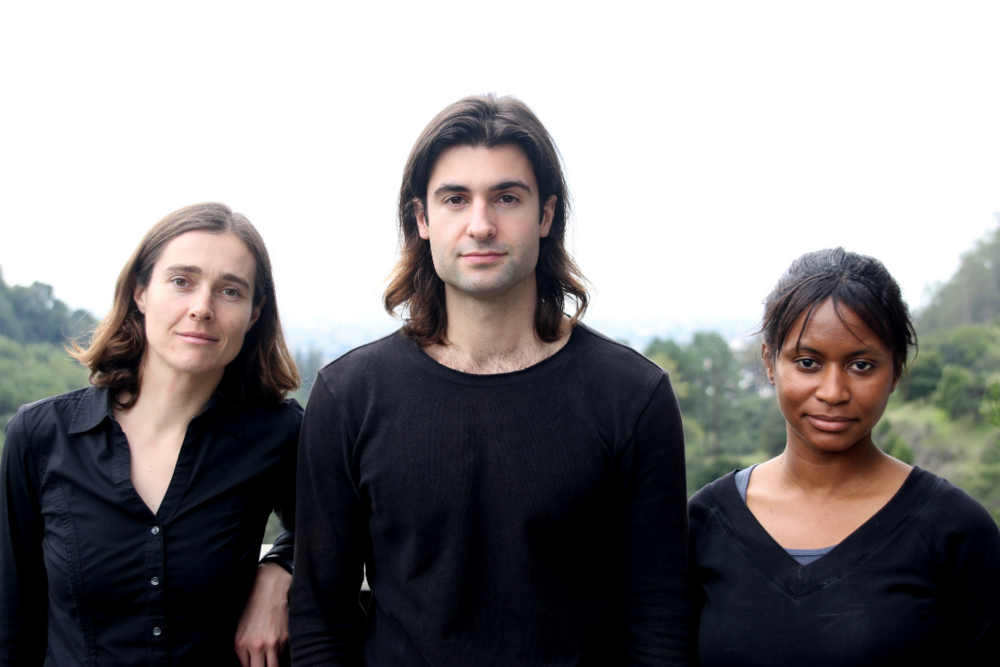 Opus 12 founders Dr. Kendra Kuhl, Nicholas Flanders, and Dr. Etosha Cave (L to R)
Opus 12 | Equinor & Techstars Energy Accelerator 2018
Recycling pollution: the very idea might seem too good to be true, but this is exactly what Californian startup Opus 12 is doing as it puts carbon emissions to work to produce chemicals and fuels. Founded by Nicholas Flanders, Dr. Kendra Kuhl, and Dr. Etosha Cave, Opus 12 completed the Equinor & Techstars Energy Accelerator in 2018.
Humanity has generated two trillion tons of CO2 since the Industrial Revolution — and we will release hundreds of billions of tons more in the decades to come. While the transition to cleaner alternatives is underway, massive quantities of greenhouse gas emissions will continue to be released in the interim. Not good.
But what if we could transform these emissions into useful items, rather than wasting and releasing them? This thinking is at the core of Opus 12, a startup that is using technology to make products from recycled emissions instead of from fossil fuels.
This solution is like photosynthesis at warp speed. The startup's device bolts onto any existing source of industrial carbon emissions, and using only water and electricity as inputs, converts those emissions into some of the world's most critical chemical products like syngas and ethylene.
"We can reduce the carbon footprint of the world's heaviest emitters, while creating a new revenue stream from what is discarded today as a waste product," says CEO and Cofounder Nicholas Flanders.
Since its formation in 2015, the company has achieved state-of-the-art performance and scale for CO2 electrolysis, and developed its first commercial CO2 electrolyzer. Further, the startup has achieved buy-in from some of the world's biggest brands, including Mercedes Benz, with the collaboration producing the world's first auto part made from CO2.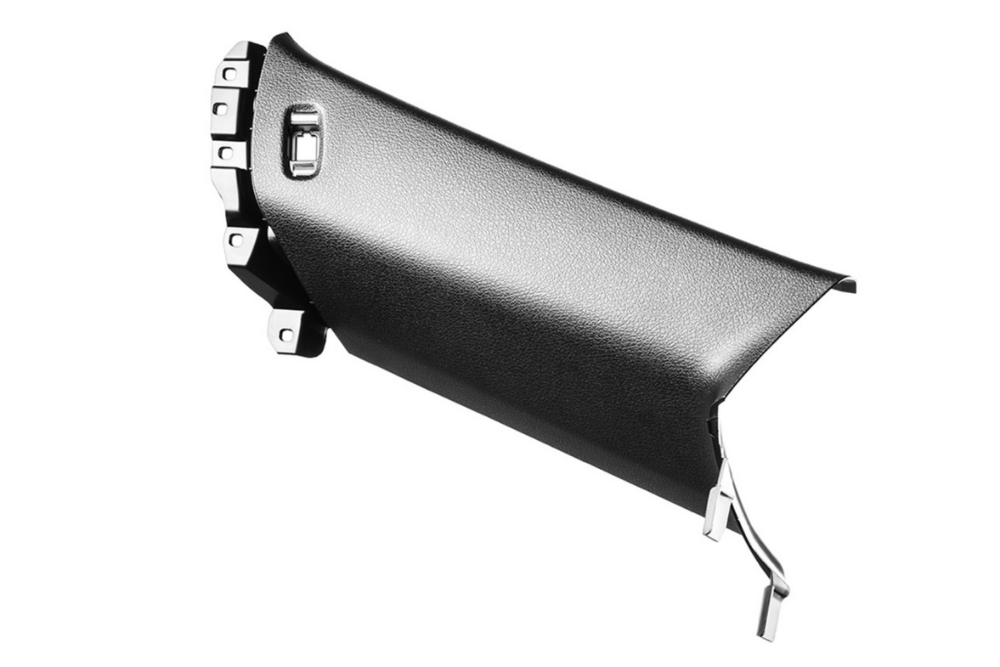 The world's first auto part made from CO2
Out Of The Lab, Into The Industry
The founding team of Opus 12 met during graduate school and bonded over a mutual interest in using technology to address environmental challenges.
Dr. Kendra Kuhl (CTO) and Dr. Etosha Cave (CSO) worked with the world-leading Jaramillo Group at Stanford University to develop flagship reactor designs for the study of CO2 electroreduction, and were inspired to translate their discoveries into an industrially-scalable product.
The pair soon teamed up with Nicholas, a fellow Stanford graduate student and experienced entrepreneur with a foundational career in cleantech, to take their ideas out of the lab and into the industry with Opus 12.
Today, Opus 12 comprises electrochemists, material scientists, and engineers with cutting-edge expertise in the field of CO2 electrocatalysis and electrochemical reactor design scouted from the best programs in the world.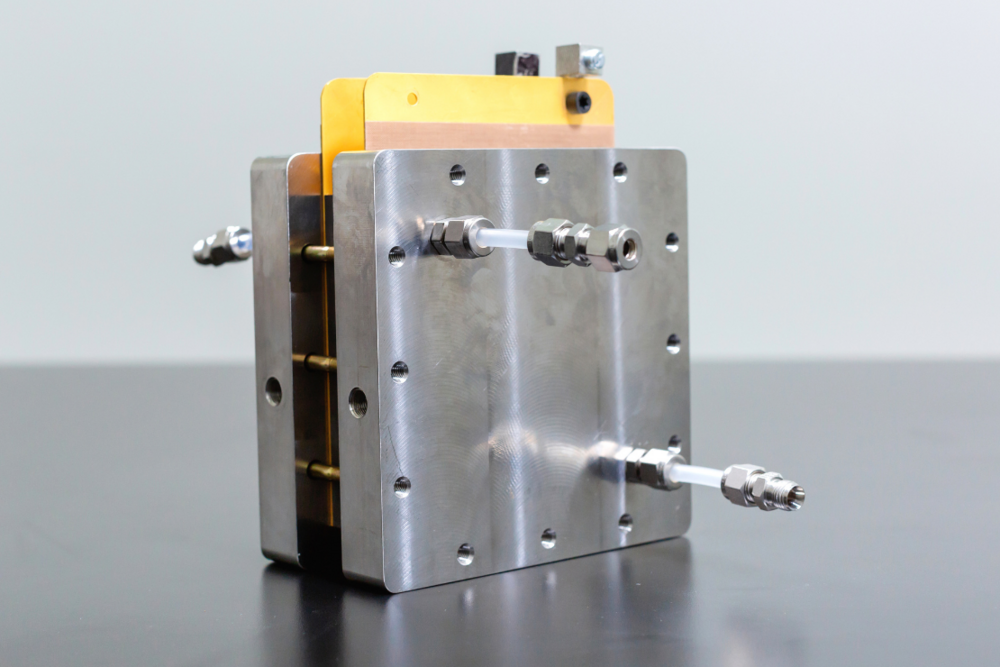 A single cell of Opus 12's tech
'Strong Partner' With Equinor
The team was looking to reach a broader customer audience and meet industrial players when it took part in the 2018 class of the Equinor & Techstars Energy Accelerator. Nicholas says the program was successful in both of these endeavors, with the accelerator partner Equinor furthering the startup's connections in Europe.
"Equinor continues to be a strong partner to us as we scale our systems to a size relevant to their business," Nicholas says. "They have provided us with support letters for grants, which have been instrumental to our growth, and we continue to get advice from our Equinor contacts after the program."
Opus 12 has since gained significant team recognition, attracting more than $25 million in funding from five government agencies (DOE, NASA, ARPA-e, NSF, California Energy Commission), from key institutions (Stanford, Lawrence Berkeley National Lab), from commercial partners (Shell, SoCalGas), and from top-tier investors (DCVC, Breakout Ventures, Evok Innovations). 
Looking ahead, the team is raising its Series A round in support of scaling to industrial systems.
"We continue to grow the team and scale up our systems so that we can address bigger volumes of CO2," Nicholas says. "Ultimately, our technology can turn 2 to 3 billion tons per year of CO2 into products that we all interact with every day."