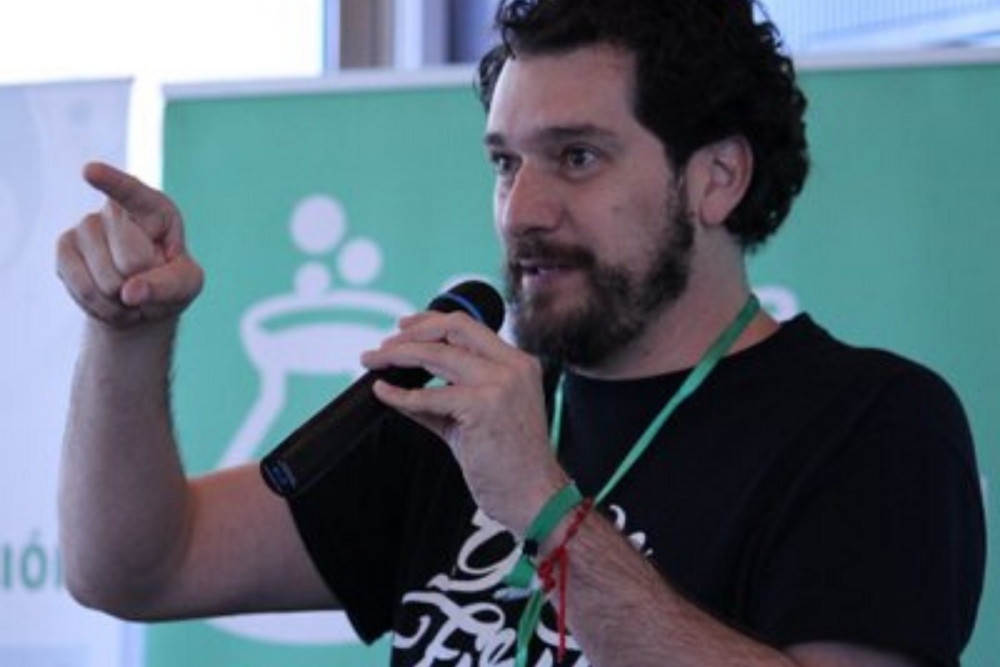 6-min read
PPAP Manager | Techstars Detroit 2019
René Pons, co-founder of PPAP Manager, has founded a company in Mexico, run Techstars Startup Weekends across Central America, and gotten into Techstars Detroit. Everywhere he goes, René Gives First and strengthens the startup ecosystem. 
In early July, a week before Techstars Detroit kicked off, TechCrunch ran an exclusive article announcing the new class of 10 companies that are, right now, enmeshed in their three month accelerator program. The article noted that the program name and focus have changed, from Techstars Mobility to Techstars Detroit: "Mobility is baked into Detroit, but Detroit is more than mobility." The Detroit startup ecosystem is strengthening and expanding, and becoming ever more appealing to startup founders from around the world. 
Techstars has believed in Detroit through the hard times—we announced the first Techstars mentorship-driven accelerator program in Detroit the same day the city came out of bankruptcy. Ever since, Techstars has been a part of building better times for the Comeback City, helping to grow the startup ecosystem, making connections that benefit corporations and startups alike, and attracting new companies to the region.
We're beyond excited about every one of the 10 companies in the 2019 Techstars Detroit class, but one in particular has not just a great business, but a founder who lives the Techstars value #GiveFirst, and who has been a force for startup ecosystem building for years in his native Chihuahua, Mexico: René Pons, co-founder of PPAP Manager. 
Safety First
First, the company: PPAP Manager is a platform to streamline the approval of packets of documents required in the automotive industry, known as PPAP (Production Part Approval Process), to validate production parts. 
There are 30,000 parts in your car, and every one of them journeyed a long distance, often passing through several sets of hands, before your vehicle arrived, shiny and new, in a dealer's showroom. The global journey of each one of those 30,000 parts is documented by a PPAP. 
PPAPs are crucial to safe car production because they are the quality assurance for its parts. Yet today, most PPAPs are handled using spreadsheets or google docs, solutions cobbled together by individuals at different companies. They're not fast, they're not efficient, and worst of all, they're not trustworthy enough for such important information. 
PPAP Manager aims to solve this problem for the global automotive industry by providing a single tool that documents parts as they go through all the many suppliers in the value chain, making these records both accessible and accurate, so that you know that the brakes on your car won't fail. They've been checked. They've got a good PPAP tracing them back through production, assembly, and testing. 
René has started a few companies, and he got the idea for PPAP Manager from his co-founders, Vinnie Delgado and Jeefb Santos, who have worked in the auto industry for more than 24+ years altogether. They were looking for opportunities in manufacturing that would solve a defined and important problem, and had plenty of room to scale. PPAPs provided exactly the right kind of opportunity. 
"The land of opportunity for the automotive industry"
"PPAP Manager fits our investment thesis to a T," said Ted Serbinski, Managing Director of Techstars Detroit. He saw the same opportunity that René did, loved the founding team, plus he knew what Techstars Detroit could do for the company. "PPAP Manager should be doing business in Detroit, and Techstars is the best way to make that connection," Ted said.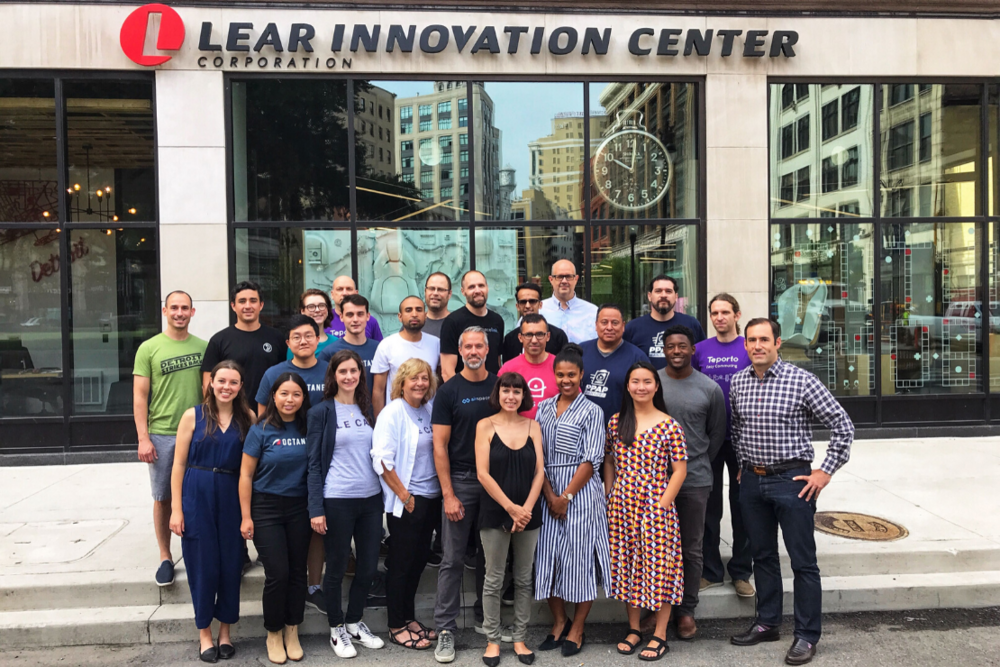 The Techstars Detroit 2019 class
Ted's on a mission to change entrepreneurs' perception of doing business in Detroit, and one of his favorite techniques is to bring in entrepreneurs from all over the world—and then let the city, and the Techstars experience, speak for themselves. In five years, he's brought 54 startups to Detroit from eight different countries—the 2019 class alone is 60% international, with founders hailing from five countries outside the U.S. 
For Ted, the message is clear: If you're a startup that does business with automotive or manufacturing, you need to get to Detroit.
René agrees. "Detroit is the land of opportunity for the automotive industry," he said. "There's no better place for us to be." René sees that more and more companies globally are trying to get standards working, and that Detroit is a great place to work with many of these global auto companies, to spread these standards quickly. René is hoping that Techstars Detroit will get PPAP Manager to a proof of concept in partnership with one or more of the program's corporate partners—who he sees as hungry for the kind of quality assurance that his company can provide. 
Power of the Network
René knows how important connections are—one aspect he values in the Techstars accelerator is its diverse corporate partners, including Lear Innovation Ventures, Ford X, AAA, Avanta Ventures, USAA, Nationwide, Honda Innovations, and PlanetM. 
He knows the importance of great connections—to other entrepreneurs, mentors, and investors, as well as corporations—for helping startups grow because he's seen this power, over and over again, as a Community Leader helping to run Techstars Startup Weekends across Central America. Since 2012, René has organized over a dozen Techstars Startup Weekends, most of them in Mexico, but also as a facilitator in Honduras, the Dominican Republic, Colombia, and one in Seville, Spain, when he was briefly living in Madrid and wanted to get involved in the local startup community. Two years ago, he organized six Techstar Startup Weekends at once, all in different cities, three in one weekend and three the next. He describes himself as "the crazy organizer who tries to do different stuff." 
René loves Techstars Startup Weekends because they change how people think, and then give them the tools and connections to start putting that change into action. "The first thing we need in Latin America is to change the way we are thinking," René said. "We don't have enough people building or starting new companies. People need to realize that they can take control of their lives and start solving the problems that they see."
He sees the first step as getting people to try new things—like attending a Techstars Startup Weekend—and from this experience, new entrepreneurs and new companies will grow. René is happiest when he sees the locals in a community step up and start working. As a Techstars Community Leader, he knows the formula for a Startup Weekend, and his goal is to get the event rolling in each new community, and then leave the team there to keep it going. This is how the events—and the entrepreneurial spirit they engender—spread. 
To René, Detroit is a model for where he hopes to see Latin American cities get to, with an evolving startup ecosystem and lots of opportunity for making connections and building businesses. 
Give First Wherever You Go
And, of course, René plans to get involved in the Detroit startup ecosystem, above and beyond participating in the accelerator program. "Wherever we go, we need to get involved. I'm looking forward to knowing people and to start sharing with them and learning from them," René said.
René lives the Techstars value Give First, and he practices it wherever he goes. "You learn a lot by getting involved and Giving First," René said. "The connections you get from being there and sharing with the community—you cannot put a price on it." 
How Startup Ecosystems Grow
At first glance, Chihuahua and Detroit may not seem to have much in common. But now they share René Pons, and that's a bond that will show results, we suspect. Maybe one day soon, they'll both be known as startup hubs—growing companies, attracting talent, and transforming their regional economies. Entrepreneurship is powerful.  
Detroit has become a place that startups want to move to. Five years ago, post-bankruptcy, Detroit was a hard sell for startups. Today the supportive startup ecosystem and the affordable cost of living make it a desirable—and smart—place to start a business. 
René and PPAP Manager have moved from Chihuahua to Detroit for the three months of the accelerator program, and René plans to get involved in the local ecosystem. It may even make good business sense to keep PPAP Manager in Detroit long term. 
But that doesn't mean René has abandoned his home, or the Chihuahua startup ecosystem. Long term, his dream is to invest in small companies in small cities all over Mexico. "There's lots of talent with great ideas in Mexico," he said, "But they don't have the money to build a prototype. At that early stage, these companies need more support." René wants to give that support, and be an angel or seed investor who helps make this startup ecosystem go. 
Ask Chris Heivly, Techstars VP of Innovation, about how startup ecosystems develop, and he'll tell you that "ecosystem development is all based on success through a thousand nudges." Connectors and believers like Ted and René provide these nudges constantly, doing their part to grow their ecosystems. 
They believe that entrepreneurs create a better future, and they're doing their part to make that better future—one PPAP, one Techstars Startup Weekend, one company, one accelerator, one city at a time.
---
Learn more about how to be a great mentor: read the Techstars Mentor Manifesto.