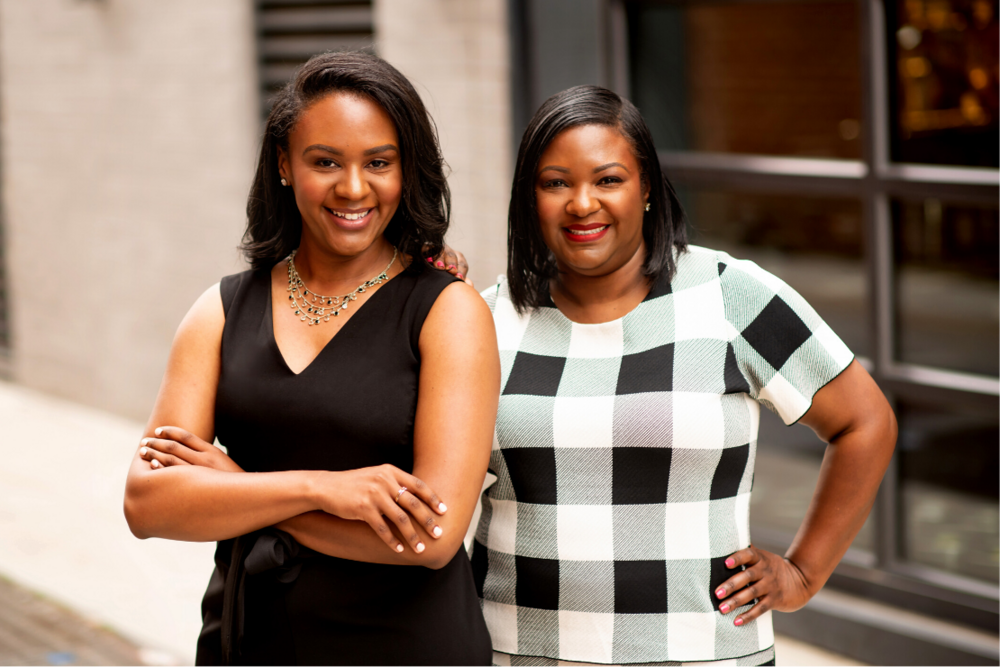 R3 Score | Austin Impact Class 2019 
3-min read
For the one in three Americans with a criminal record that will be flagged on a background check when applying for a job or loan, R3 Score's proprietary risk-scoring algorithm enables financial institutions and employers to more accurately evaluate people with criminal histories. Founded by Teresa Hodge and Laurin Leonard, R3 Score completed the Austin Impact Accelerator in 2019.
Who is risky and who is not? This is a question on every employer's mind as they deliberate over whether to hire someone with a criminal record. While many employers do their best not to lose sight of fairness, in most cases the mere existence of an incident is automatically viewed as a blemish, even on an otherwise clean background.
Bringing Nuance to Criminal Background Checks
This is something Teresa Hodge and Laurin Leonard struggled with. The mother-daughter founders of Mission:Launch, a not-for-profit supporting individuals living with records, found themselves debating for days whether an applicant with a record should take part in a valuable entrepreneurship accelerator program.
The experience planted the seed for R3 Score, the Baltimore-based startup bringing nuance to criminal background screening. The platform examines data across several key categories to provide something akin to an alternative credit score. 
"This helps individuals with criminal records increase their odds of gaining access to employment, banking services, and housing," CEO Teresa says.
About 70 million Americans, or one in three citizens, have an arrest and/or criminal conviction record. Teresa is one of those people, and the group is especially vulnerable during times of economic instability like COVID-19.
During the previous recession, people with records faced a 60% unemployment rate due to discrimination and market saturation. This is why the startup is ramping up its services to help people during the pandemic, Teresa says.
"Our team is talking to one of our advisors about creating an offering that goes beyond just an R3 Score, but brings together a marketplace of businesses and hiring managers still interested in engaging our customers. This is our way of allowing our end-users to have one less area of concern, because the anxiety right now among this community is high."
Techstars: A New World of Knowledge and Opportunity
As a first-time tech founder, Teresa says there was a lot to learn quickly during the Austin Impact Accelerator 2019. "We felt like we were Techstars people because of the big focus on getting to revenue and the culture that seemed to be more accommodating to the fact that we are founders of color and a multi-generational team," Teresa says. 
"I often feel like during and even after Techstars I've entered into a new world of knowledge and opportunity," Laurin says. She is also the parent of a young child — her son was just 1.5 years old while she was in program — so it was incredibly important to her to choose the right program that would make room for her as a mom, as well as an African-American millennial woman.
Recently, the startup raised a $500,000 pre-seed round and a $260,000 commitment towards a $500,000 extension round. 
"Our network of mentors and investors expanded," Teresa says of the accelerator. "This extension round is made possible mostly because of the Techstars network. We met two-out-of-three committed investors through Techstars."
So what's next for R3 Score? The team hopes to be able to produce 10,000 unique assessments over the coming 24 months. "We are in late-stage discussions with nationally recognized corporations and foundations about a paid pilot that would make this consumer engagement possible as they now have the highest pain point," Teresa says.
"This is all about delivering a product that helps our end-users better demonstrate they are capable and competitive applicants in a saturated market of talent."