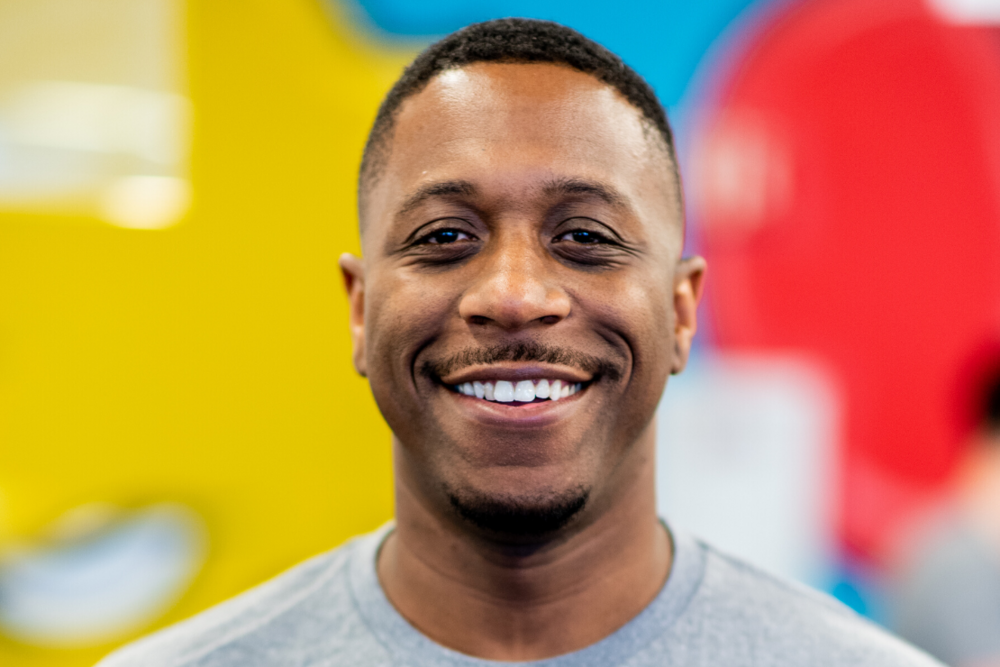 2-min read
Rheaply | Techstars Chicago 2018
Founded by Garry Cooper, Tyler Skelton, and Peter Tucker in 2016, Rheaply is on a mission to get more use out of existing assets and scale the circular economy by modernizing resource management with B2B SaaS technology. The Illinois startup is already finding success in reducing state medical resource shortages during the COVID-19 pandemic. The company completed the Techstars Chicago program in 2018 and recently raised a $2.5 million seed round.
Building the Circular Economy
Waste might be detrimental for business bottom lines, but its environmental impact is far worse. Humanity's demand for ecological resources and services in a given year regularly exceeds what the planet can regenerate in that year. According to National Geographic, "Of the 102.3 billion tons of material resources entering the global economy every year, 9.3 billion tons is reused." At our current pace of linear materials consumption, we will need more than four earths to sustain our material production. The sharing of unused resources and materials between and within businesses and organizations, therefore, presents an enormous business and environmental opportunity. 
This is the concept behind Rheaply, the Chicago startup on a mission to make the world's resources more discoverable and transferable in our global economy. CEO Garry Cooper came up with the idea while earning his Ph.D. in neuroscience at Northwestern University, where he started the platform for university labs to share unused equipment and resources with each other.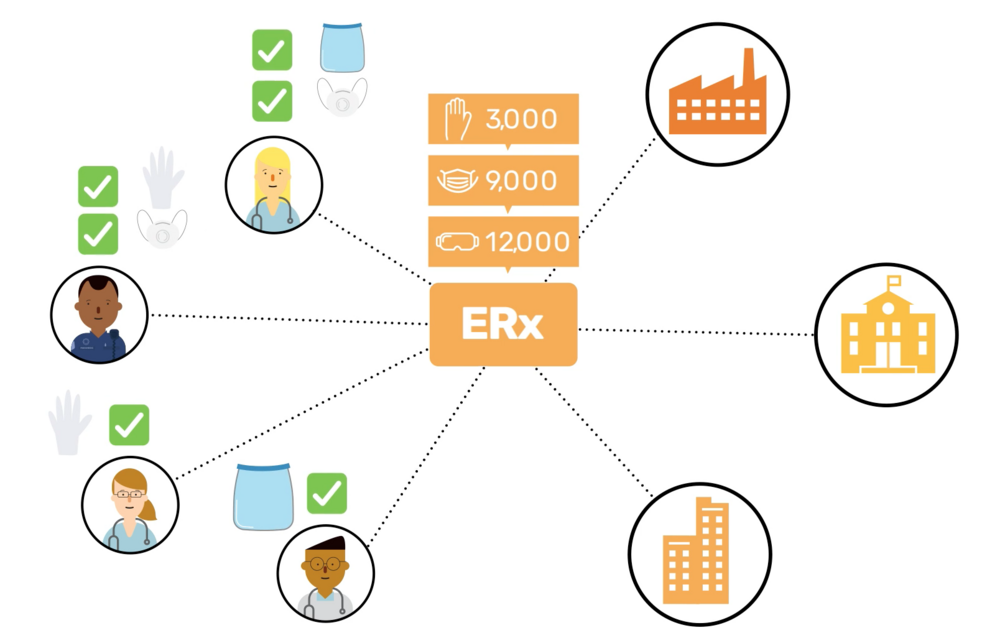 Rheaply's ERx technology helps connect medical supplies to the places they're needed most
Now, the circular economy is a $4.5 trillion dollar global market — and an area all the more pressing due to global shortages caused by the COVID-19 pandemic.
Rheaply is already helping to address the alarming medical resource shortages in Illinois. In collaboration with Northwestern University's Computer Science Department and the Buffett Institute for Global Affairs, the startup created a spin-off of its flagship circular economy technology, called the COVID-19 Emergency Resource Exchange (ERx) to allow any organization with medical surpluses or shortages to freely communicate and exchange supplies with one another.
"This will give our state officials, research directors, doctors, and hospital workers critical insights into where shortages exist within buildings, and who might have the resources locally," says VP of External Affairs Tom Fecarotta. 
Rheaply's ERx technology connects healthcare professionals to urgently needed medical resources, so they can have the best protection they need to treat others during COVID-19. 
Ambition drives this startup, with Rheaply aiming to build the technology necessary to scale the circular economy. This includes building additional asset and inventory management-like features to assist others in simultaneously managing assets in addition to exchanging them, as well as improving its sustainability metrics and reporting to help organizations meet their zero waste to landfill goals.
A New Network of Investors, Mentors, Founders
Those ambitions, Garry says, got a major kickstart at the Techstars Chicago 2018 accelerator. "I am a first time founder and wanted to leverage a community's knowledge and network to accelerate Rheaply's growth as fast as possible," he says. "I learned to trust my instincts, to think bigger, and to keep doing what we were doing."
Recently, Rheaply has been achieving some major milestones. For example, the startup was accepted into a special Small Business Innovation Research (SBIR) program maintained by the U.S. Air Force. The program, AFWERX, allows the company to partner with federal government agencies as a sole source vendor for circular resource management. 
"Techstars opened up a network of investors, mentors, and founders that I would have never been able to reach," Garry says. "These amazing people have helped me reshape what is possible with Rheaply."
Meanwhile, Rheaply raised a $2.5 million seed round at the end of March, led by Hyde Park Angels with participation from Techstars Ventures, Concentric Equity Partners, M25, and various angel investors. The funding will be instrumental in helping the startup grow its engineering, customer success, and marketing teams.
"Entrepreneurship can be a lonely journey. If you are lucky enough to be in Techstars, you'll find some of the best people who won't let you walk that journey alone," Garry says.