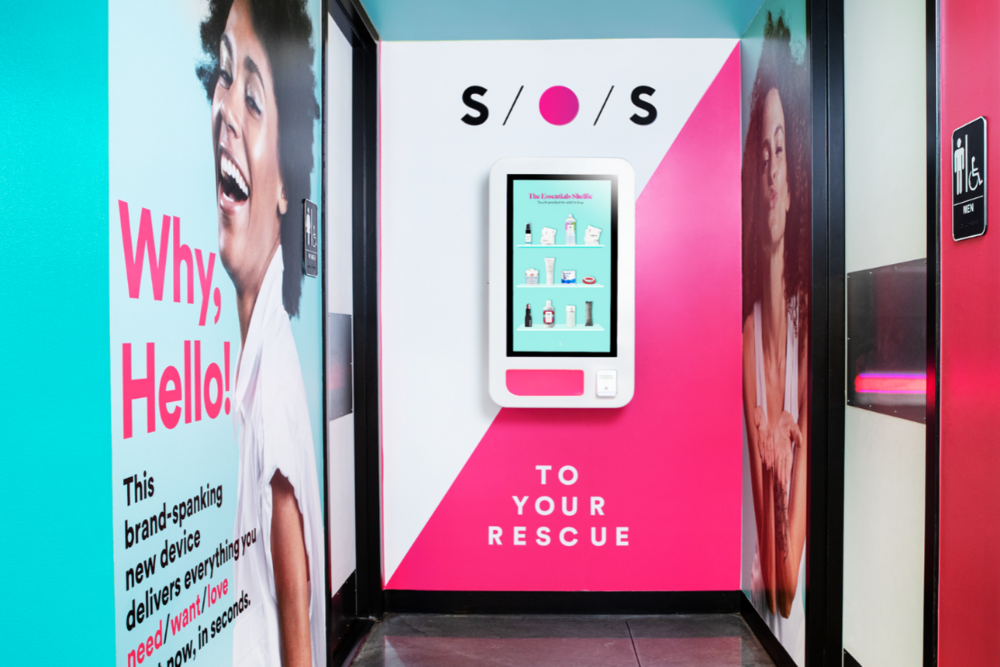 S/O/S | Techstars Boston
Founded by Susanna Twarog and Robina Verbeek, S/O/S provides women with premium feminine care, haircare, skincare, and beauty products from today's top brands where they need them most: in corporate and public restrooms. The company completed the Techstars Boston accelerator program in April 2020.
Women need access to high quality health and wellness products when they're on the go. Too often, public restrooms deliver poor product selection, outdated coin operated machines, and more often than not lack inventory entirely.
S/O/S founders Susanna Twarog and Robina Verbeek met on a trading floor. They had both spent their careers in finance, and were deeply familiar with this obvious need. "Women make up over half of today's labor force in the United States, spend 30% more per capita on health and personal care, and control 80% of household spending. We saw a huge opportunity and decided to take it," says Susanna.
The two founded S/O/S in March 2017, on International Women's Day. They haven't stopped since and have succeeded in reimagining an outdated machine by creating a sophisticated health and beauty platform that delivers a retail experience that women can trust and enjoy.
Delivering Top Brands Where Women Want Them
Early in 2020, S/O/S installed its first machine at District Hall in Boston's Seaport District,  a popular and often-crowded coworking space. The machine delivers products like tampons, hair ties, dry shampoo, deodorant wipes, and hand lotion from top brands like Cora, Teleties, Drybar, First Aid Beauty, Ursa Major, and more. With so many people in the space every day, the machine quickly became a much-appreciated workplace amenity. 
Additional machines will soon be installed at South Station, the Prudential Shopping Center, and Boston Children's Hospital, though these plans are on hold during stay-at-home protocols due to COVID-19.
The #giveSOS Campaign
What does a startup do when their plans are put on hold by a pandemic? Pivot, of course.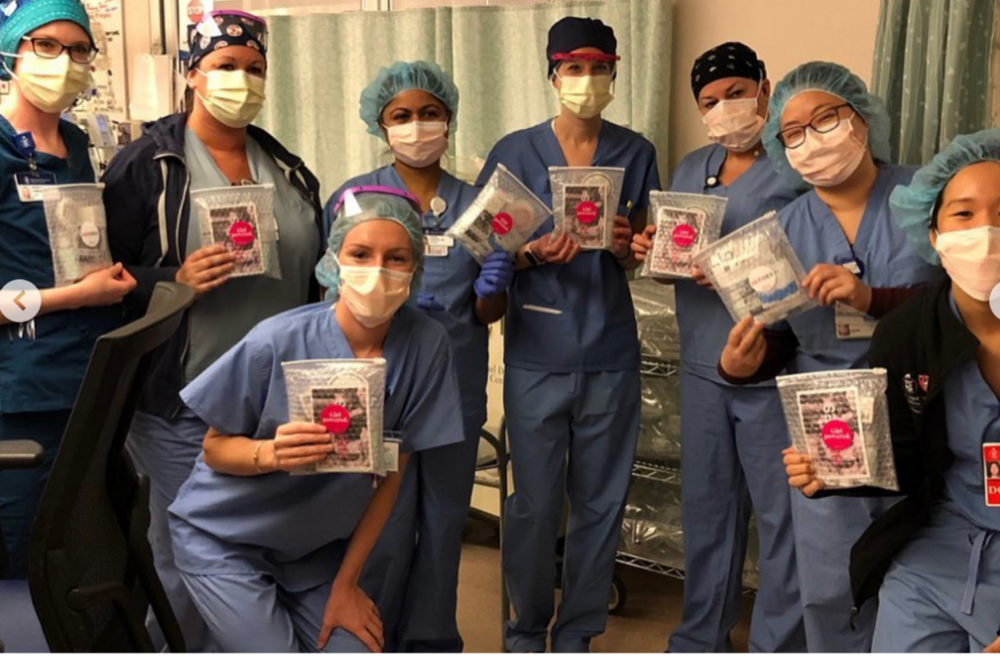 Susanna and Robina are driven to make women's lives better by providing them with the products they need when and where they need them most. These needs don't stop during a pandemic. In fact, they're amplified when access to feminine care products can become increasingly difficult.
Right now 80% of healthcare professionals are women. These essential workers are frontline "HERoes" taking care of COVID-19 patients, and taking the risk of getting sick themselves to do their jobs. They need health and wellness products, and they deserve access to high quality items that feel good to use. 
S/O/S  has found a way to continue fulfilling their mission while making a direct impact in their local community and beyond. The #giveSOS campaign delivers the same essential products typically distributed in S/O/S machines to female healthcare professionals directly, by sending Wellness Bundles to major hospitals across the Boston area. 
"In just 2 weeks, we've worked to bring joy and relief to the healthcare heroes here in our hometown of Boston by delivering to them thousands of essential wellness products for their daily needs," says Verbeek. "The support from our S/O/S community has been incredible and we are rapidly expanding to other cities like New York."  You can donate to #givesos mission by visiting www.givesos.com. 
Our Techstars Experience 
"We made the decision to join Techstars to take advantage of the invaluable network and resources available to portfolio companies," Susanna said. "It was clear that the network would support and add strength to S/O/S as we scaled in Boston this year."
When the COVID-19 pandemic struck, the Techstars community became an integral part of the company's ability to adapt and respond to the rapidly changing landscape. "The advice of Techtars' leadership and mentors and the much-needed comradery with our peers made all the difference in an exceptionally challenging time," Susanna said. 
Now, S/O/S is on track to hit their growth and fundraising targets. Said Susanna: "We are so grateful to have Techstars alongside us on the journey!"