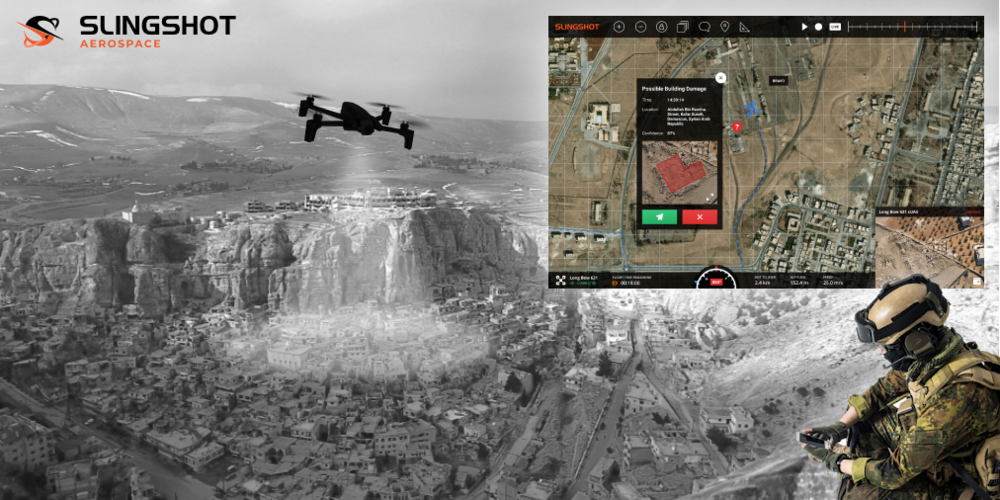 Slingshot Aerospace | Techstars Los Angeles 2017
Satellites, airplanes, drones, and ground-based sensors generate millions upon millions of gigabytes of data every day — and yet it remains nearly impossible to quickly analyze and use this information in a meaningful way. Founded by David Godwin, Melanie Stricklan, and Thomas Ashman, Slingshot Aerospace applies next-generation AI and analytics to bring these spatial insights closer to home. The company completed the Techstars Los Angeles Accelerator in 2017. 
The sheer volume of data collected by military satellites is mind-boggling. For example, there is more live video streamed from these satellites on any given day than the entirety of vision in the NFL archives. Slingshot Aerospace Cofounder and Chief Strategy Officer — and former U.S. Air Force Officer — Melanie Stricklan says collecting the information is one thing, but processing it is entirely another. "It really bothered me that we were collecting so much valuable data but effectively using so little of it," Melanie says. "I knew I had to do something about it."
In 2017, software that could archive and retrieve information quickly was becoming more available in the commercial sphere, but the technology was not being developed or deployed fast enough within the military. Melanie realized this data problem could be best solved from the outside by harnessing the talent and technology more quickly. Following 21 years of service, Melanie returned to civilian life to cofound Slingshot Aerospace.
The Right Information At the Right Time
The company is a leader in situational awareness technology and is building a platform that quickly navigates, analyzes, and leverages data from earth and space. Slingshot Aerospace applies advanced analytics, machine learning, and collaboration tools to provide clarity to government, commercial, and emergency management customers.
---
The Southern California startup scene is flourishing! Learn more about this growing entrepreneurial ecosystem.
---
The solution arms stakeholders with the right information at the right time. Armed Forces, for example, can safely and strategically navigate critical missions; emergency management teams can dispatch aid quicker than ever; insurance companies can detect damage and process claims at a record pace when families need it most; satellites can avoid collisions with space debris, and agencies can more accurately provide space traffic management to ensure long term space sustainability.
The data insights from Slingshot Aerospace are already proving invaluable during the COVID-19 pandemic. In partnership with 211 LA County, the startup created a customized version of its Slingshot Earth product to help residents locate food services in the area. The collaborative, web-based mapping application gathers multiple public and private sources to equip residents with the right information, at the right time, in one place.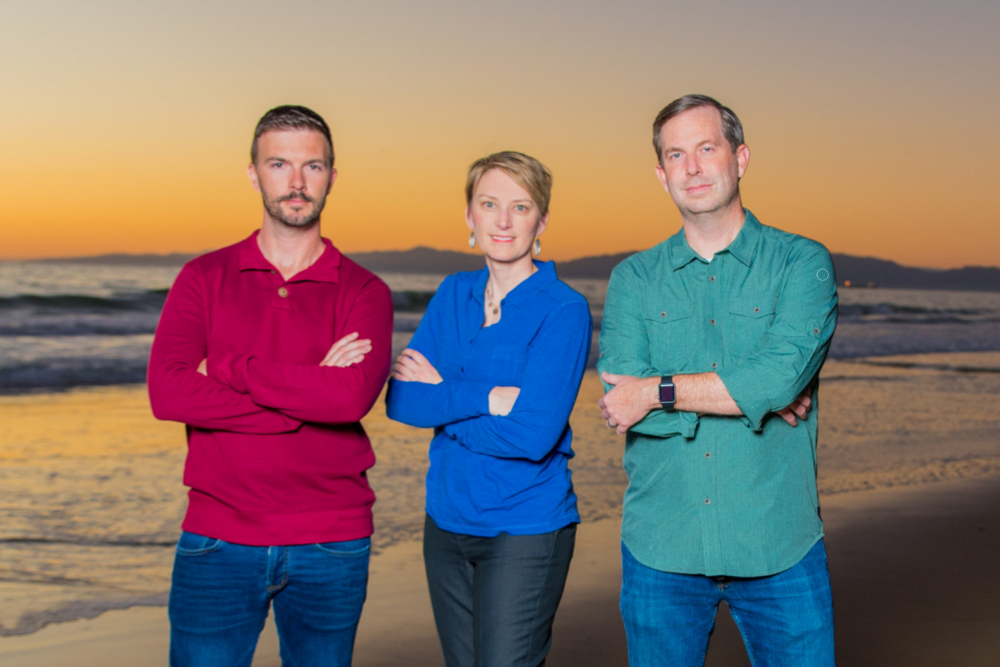 Slingshot Aerospace founders Thomas Ashman, Melanie Stricklan, and David Godwin
Reaching Lightspeed with Techstars
The founding team of Slingshot Aerospace did not initially think about joining an accelerator before they met Anna Barber, Managing Director of Techstars L.A. The mentor-driven model and the innate authenticity of the Techstar's culture, Melanie says, convinced the startup to apply to the 2017 cohort.
"We expected to gain insight from mentors but had no clue how many helpful professionals would donate their time and expertise to provide guidance, introductions, and follow-up engagements," Melanie says. "By the end of mentor madness, we had connected with over 100 mentors – some of whom are still with us today!"
---
Learn more about what makes Techstars mentors so special. Read the Techstars Mentor Manifesto.
---
This includes Anna Barber, whom Melanie counts as a personal and company mentor and board observer, and Marissa Peretz, who serves as the startup's recruiting lead and advisory board member. "Slingshot Aerospace would not be where we are today without the relationships and mentors we gained through the program," Melanie says.
The future looks bright for Slingshot Aerospace. The startup recently launched Slingshot Orbital — its "air traffic control'' for space management system — to effectively stream, curate, manage, and analyze orbital observations and contextual datasets for global space traffic management. Additionally, the startup recently expanded its senior leadership team with four key hires that bring experience from Palantir, the U.S. Department of State, DroneBase, and Deloitte.
Slingshot Aerospace announced it has raised $9.5M in venture capital and is currently raising Series A funds. Melanie, who remains keenly involved in the Techstars ecosystem as a Techstars All-Star Mentor and Techstars Starburst Space Accelerator cohort mentor, says this funding round will soon close as the startup continues to "grow and scale."
---
Check out all our Techstars Accelerators and see which ones have applications open now.