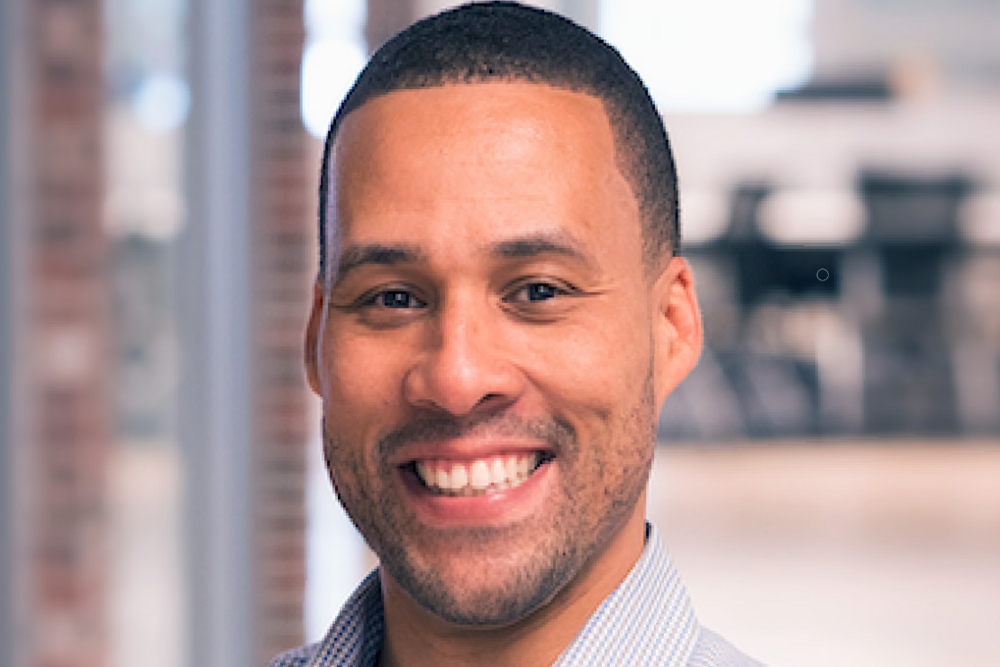 Switchboard Live founder and CEO Rudy J. Ellis
Switchboard Live | Techstars Cloud 2016
Distributing live video to LinkedIn, Facebook, YouTube, and Twitter takes a technical heavy lift that many brands are unwilling or unable to do — so they are relegated to one destination. Founded by Rudy J. Ellis, Switchboard Live has developed a cloud-based live streaming management platform, Switchboard Cloud, that allows live streaming content to reach multiple social media destinations simultaneously, so that brands, content creators, and marketing teams are able to reach all of their audience no matter where they are watching from. The startup completed the Techstars Cloud Accelerator in 2016.
Don't try to convince your YouTube subscribers to tune into your Facebook live stream. Instead, expand your online audience by live streaming on all social channels at the same time.
This is the thinking behind Switchboard Live, the platform that makes life easier for live content streamers and publishers by enabling them to publish live content across multiple social platforms, simultaneously.
"I am super bullish on live video, especially streaming video," says founder and CEO Rudy. "I have been this way since 2005 when I was getting started in the space with 320x240 windows media streams. I firmly believe that all of my past experiences have provided me with the unique opportunity to solve the problem of getting more eyeballs on live content."
Solving this problem is certainly a valuable opportunity, with the global video streaming market size valued at USD 42.60 billion in 2019. Moreover, the market is projected to grow at a compound annual growth rate of more than 20% to 2027.
Google Backs Switchboard Live
This month, Switchboard Live earned selection as one of the recipients of the Google for Startups Black Founders Fund. Rudy says the announcement is a major milestone.
"Being a Google for Startups company, specifically the Black Founders Exchange program, has exposed me to a network of intangible resources as well as a community of fellow CEOs that not only look like me but support me," Rudy said to Technical.ly.
Techstars 'Instrumental' In Startup Story
In 2016, Switchboard Live was at a crossroads in deciding whether to develop in the direction of B2B or B2C. So the startup turned to Techstars Cloud.
"We chose B2B and even changed our company name and rebranded while in the program!" Rudy says.
"Techstars was instrumental in forcing us to take a few steps back to assess the problem that we were truly solving and the impact that we provided to the customers that were using our product."
Today, Rudy remains in close contact with other Techstars founders and mentors in Philadelphia, and has himself been a mentor for the Comcast NBCUniversal LIFT Labs Accelerator Powered by Techstars for the past three classes. 
Meanwhile, the business continues to grow. So far, Switchboard Live has raised a little over $2M with discussions ongoing about a funding round in the near future. 
"We still have a lot of ground to cover with our core service offering by providing an easy way for any type of live content publisher — big or small — to grow and cultivate a larger viewing audience, easily. We are laser-focused on fulfilling this task," Rudy says.
"Live video as a whole has had a resurgence of late, especially with the lack of in-person events. The question we are super interested in figuring out is how one gets discovered in a fragmented ecosystem and stands out from all of the noise."