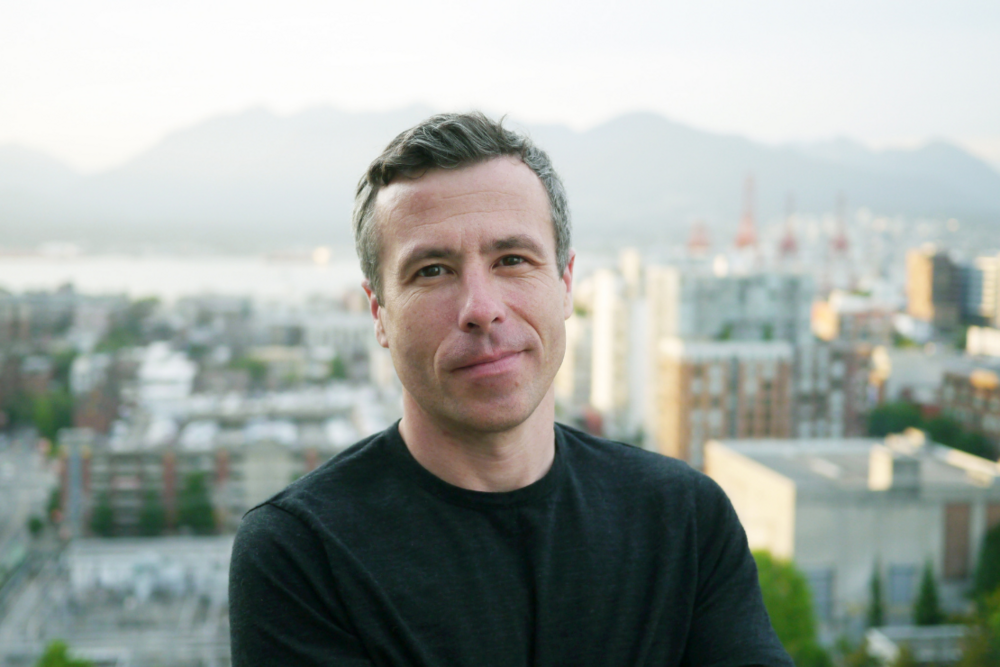 ThisFish | Techstars Sustainability Accelerator in Partnership with The Nature Conservancy 2018
Consumers today are more conscious than ever about where their food comes from, and given the environmental impact of the seafood industry, people are particularly eager to support responsible fisherman. ThisFish is helping to digitally transform global seafood supply chains to improve transparency and traceability. Founded by Eric Enno Tamm, the Canadian startup took part in the Techstars Sustainability Accelerator in Partnership with The Nature Conservancy in 2018.
"Seafood is literally one of the last vestiges of our prehistoric hunter-gatherer society," says ThisFish Founder and CEO Eric Enno Tamm. "Humans have been fishing for hundreds of thousands of years, and we have an obligation to future generations to ensure that we'll be fishing hundreds of thousands of years into the future."
Eric deeply understands the importance of a healthy oceanic ecosystem. Born and raised in a commercial fishing family in Canada's North Pacific that spans four generations, Eric and his family are part of the 10% of the global population that depend on seafood for jobs and sustenance.
The three elements that will create future profits and sustainability in the industry, according to Eric, are digitization, traceability, and innovation. The Canadian startup has developed new traceability and workflow software that enables seafood processors to digitize all their data in real-time on the factory floor using tablets and IoT devices.
"I call us 'digital plumbers' because we are laying the digital pipes to bring this ancient industry  – which currently has very archaic information systems based on paper and Excel – into the 21st century," he says. "We're laying the digital infrastructure to help global supply chains be more efficient, trusted, and transparent."
This year, ThisFish beat out more than 90 other entrants to win the THRIVE Canada Challenge and be recognized as the country's top agtech startup. Further, the startup also recently landed a $500K (CAD) grant from Canada's Ocean Supercluster to invest in AI and transition from being a software company to a data company. 
Connecting Customers With Their Dinner Plates
The seafood industry remains incredibly opaque, which means illegal fish, fraudulent fish, and fish from slave labour too often end up on our dinner plates. It is time to make the seafood-buying process more transparent by providing a software solution that connects consumers with the sources of their seafood, Eric says.
"As we digitize the supply chain, I believe we'll be in a better position to track the industry's carbon footprint and fully understand the impact our seafood has on climate change. Data can help us make better decisions about what we eat," Eric says.
Traceability helps provide data and accountability, which in turn combats companies that claim to be sustainable in theory but are not in practice. "Sustainability is just an empty buzzword at best unless it's backed by real data to give claims credibility," Eric says. "I think a lot of companies often focus on hi-tech ways to fight climate change, but sometimes the simplest solutions can scale and have the biggest impact."
'Startups 101 On Steroids'
In 2018, Eric says the startup wanted to accelerate its learning — especially as he is a first-time founder. The mentor-driven approach of Techstars accelerators and its partnership with The Nature Conservancy made for a perfect fit.
"The sustainability accelerator was basically Startups 101 on steroids: it was incredibly intense and I learned an incredible amount in a short span of time," Eric says. "I expected the intensity, but perhaps was surprised at how supportive the network has been. Techstars has done a great job continuing to reach out to support us as a company."
ThisFish sold its technology to The Nature Conservancy in Belize shortly before the accelerator to tie the commercial interests of the National Fisher's Co-op, which is a processing plant, to improve data collection in the fisheries. The Co-op now digitizes all their data when they buy lobsters from fishermen and even added a few data points to help with sustainable management of the fishery.
The Nature Conservancy has provided great insights and perspectives on challenges in global fisheries, Eric says, and he hopes to continue work with the charitable environmental organization in the future. "I believe we've built a long-term partnership, based on a shared vision and mutual trust. That is going to help us tackle new challenges in the future and perhaps beyond Belize," he says.
ThisFish raised a small pre-seed round as part of joining Techstars Sustainability in 2018, and is now looking for angel, impact, and agtech investors to support its seed round. Next, the startup is focused on deepening its data collection in order to become the world's leading provider of supply chain software in the seafood industry.