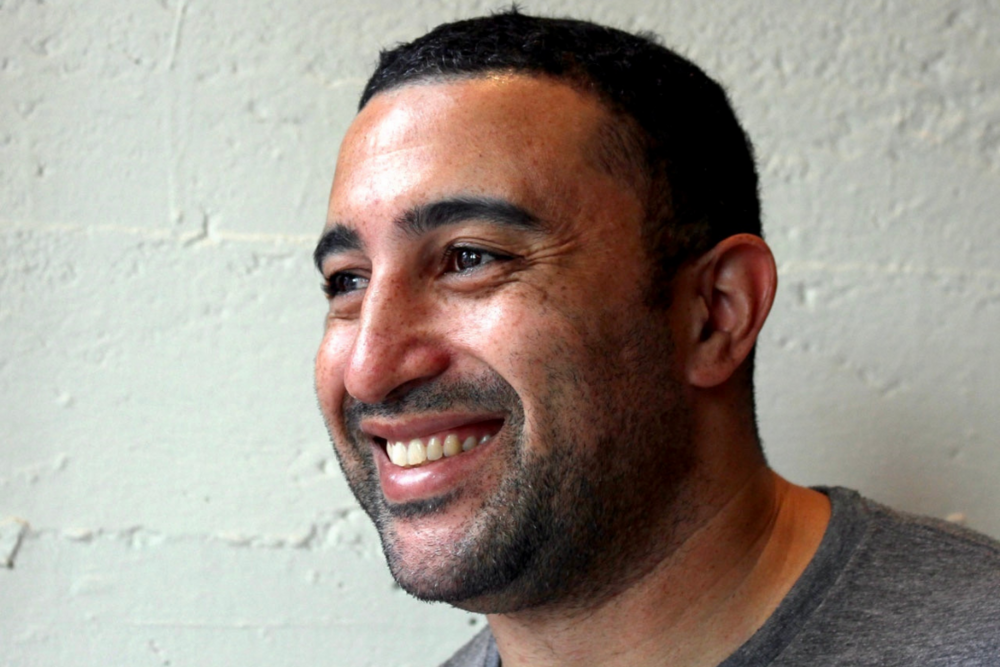 Darren Buckner, Founder and CEO of Workfrom
Workfrom | Techstars Anywhere 2020
Where will you work from today? This is a simple question with a not-so-simple answer in the remote world of today. Founded by Darren Buckner, Brooke Hurford, and Zack Hobson, Workfrom looks to make this decision easier by crowdsourcing the world's best cafes, coffee shops, and coworking spaces optimized for working remotely — and creating virtual cafes that provide a social experience for those working from home during the pandemic and beyond. Workfrom completed the Techstars Anywhere Accelerator in 2020.
It is a harsh reality that feelings of disconnect run rampant in the world of distributed and independent work. In fact, one in five remote workers reports struggling with loneliness in their day-to-day.
While entrepreneurs have sought to bridge this gap with video conferencing and instant messaging, the social-emotional support we need as humans to do our best work from anywhere has not kept pace. Startup Workfrom believes it is unsustainable for remote work to be reduced to simple tasks, instant messages, and video meetings. Thus, the company is looking to build infrastructure for the entire working experience of today.
Pre-COVID-19, Workfrom created a platform used by more than 100,000 remote workers to find cafes, coffee shops, and coworking spaces optimized for working remotely. But when the pandemic hit, Workfrom pivoted to build virtual cafes for remote workers. These custom online spaces use a combination of ambient background noise, music, video, and scenery to produce a sense of ambiance and proximity with others in the same virtual space.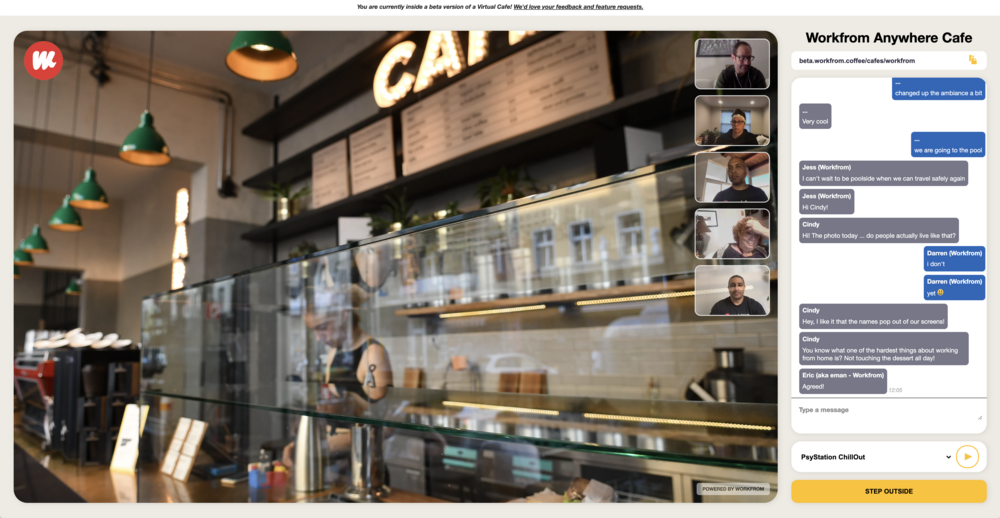 Workfrom's virtual cafe experience
Cofounder and CEO Darren Buckner is a long-time remote worker and says he has been fortunate enough to experience the true benefits of crafting his workday around his life. At the same time, however, Darren notes it was a struggle to create the networks and systems he needed to thrive.
"I founded Workfrom to help solve my own challenges as a professional, and most importantly, to serve the fast-growing community of companies and individuals embracing a new era of how and where work gets done," Darren says. "I believe there are enormous gains we can make in this space and that's what I want to work on each day."
Taking The Next Step With Google
This month, Workfrom earned selection as one of the recipients of the Google for Startups Black Founders Fund.
Darren — who cofounded the startup with COO Brooke Hurford and CTO Zack Hobson — says it is both an honor and a strong signal to the broader entrepreneurial ecosystem to receive investment from one of the world's biggest companies.
"When an organization with the influence and resources of Google backs underrepresented entrepreneurs like us, the impact is immediate and the positive ripple effects are far-reaching," Darren says.
"The funding and recognition will help us keep driving towards our mission and our vision. Ultimately, it puts us in a better position to help others do the same, and this is the way to achieving the more equitable and just world that we all deserve."
World-Class Mentors, Resources With Techstars Anywhere
Workfrom was looking to network with world-class mentors and access helpful resources when it took part in Techstars Anywhere 2020 — and this is exactly what the accelerator delivered, Darren says.
"Techstars helped us level up as entrepreneurs and connected us to a wealth of network opportunities," he says. "During the program, we tackled several challenges our business was facing and found a strong path forward. The mentorship and networking continue to accelerate us, and of course, we've gained an extended family of wonderful people."
The experience now informs Workfrom's latest venture, what it calls the "Twitch for Remote Work." Servicing primarily teams and professional communities, the initiative seeks to provide the platform for any group to create and run their own branded digital spaces — called virtual cafes — so they can experience casual coworking in proximity to others and in real-time.
"Ultimately, it's companies like Workfrom and the products we build that will create the infrastructure needed to support the humanity behind the laptops," Darren says.