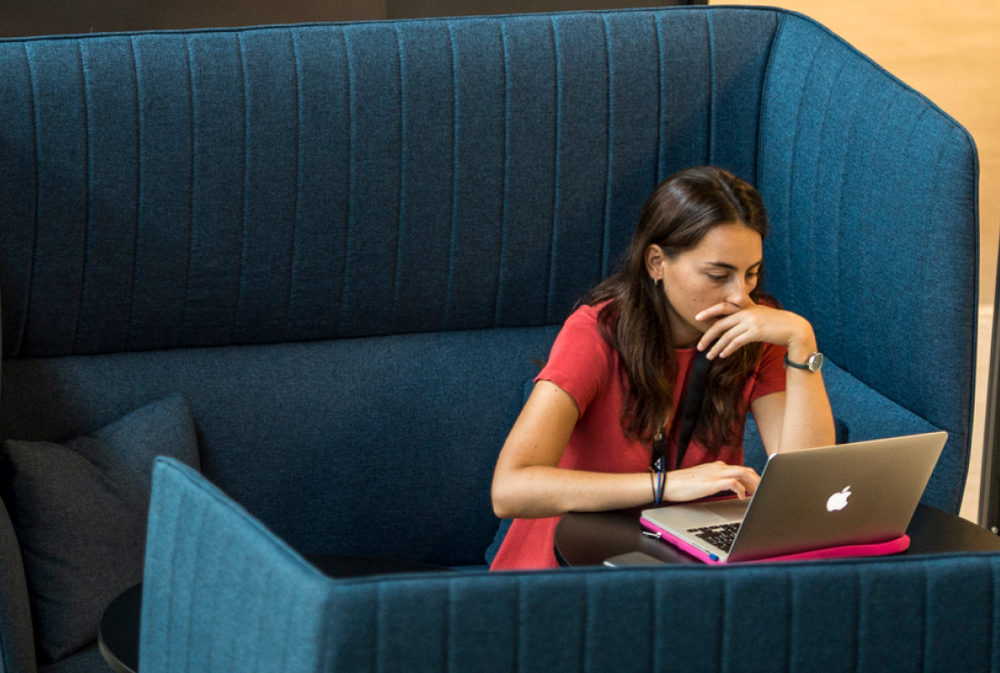 By Scott Ford, Chief Operating Officer at Techstars
For me, it all started on Sunday, February 23, 2020 at around 6:00 am. I woke to several messages from our team in Torino, Italy sharing the news that COVID-19 was in the city and the government was locking down the entire region. Our newest accelerator program, Techstars Smart Mobility Accelerator, had been in session for less than a month and we had two more months of in-person programming scheduled. What were we going to do? 
A Virtual Accelerator Since 2017
Fortunately, Techstars was already a highly virtual company with 300+ employees spread across 21 countries, with the majority working fully remotely. Additionally, we have many years of experience with virtual programming through our Techstars Anywhere Accelerator. Techstars Anywhere was running at the same time as Smart Mobility, so we quickly connected our program teams, shared our virtual programming playbook, and just like that, less than 24 hours later we had converted a fully in-person accelerator to a virtual one. 
Little did I know that I would receive the same call the following Sunday morning from our Seattle team and that ultimately within a two-week span we would be converting 14 other programs to operate virtually, including online demo days for 16 programs.
Keeping Hope & Innovation Alive With Virtual Startup Weekend
Over February and early March, the pandemic took its toll on Startup Weekend and Startup Week events, with cancelations followed the spread of COVID-19 from Asia to Europe to North America. In the past, these events had each brought hundreds or even thousands of people together in close proximity to experience and celebrate entrepreneurship. What were we going to do?
In mid-March, huge segments of the world were under stay-at-home orders. We were all hurting and we needed something positive. Using our learnings from running virtual accelerator programs, we launched Unite to Fight COVID-19 Global Startup Weekend. Within two weeks we hosted our very first online Startup Weekend. The global nature and mission of this program allowed us to run it in 54 countries with nearly 17,000 participants over the month of April. The top 20 winners of these events then participated in a three-day online Innovation Bootcamp that awarded $50,000 in prizes. This success inspired our community leaders and organizers to begin hosting virtual Startup Weekends in 2020, including our very first online Startup Week in Africa last month. 
Virtual Programs Work
When we launched our first Techstars Anywhere Accelerator in 2017, we didn't foresee a global pandemic. We were working from our belief that great entrepreneurs can come from anywhere, but not everyone has equal opportunity or access. Our intent was to be more inclusive and to enable entrepreneurs who were limited by geography, disabilities, economics, or perhaps family obligations to fully participate in a Techstars accelerator. We wanted to provide these entrepreneurs with the benefit of a structured accelerator that included deep mentor engagement, rapid iteration cycles, and fundraising tools and guidance. We quickly learned that we were right — virtual programs work. 
In September 2019, before COVID-19 even existed, we announced our second virtual accelerator — Techstars Allied Space. This announcement, along with the feedback we're receiving from the 21 virtual accelerators we've run in 2020, further validates that this type of programming can be hugely successful. 
We've learned that virtual programs work even for those we originally planned as in-person. The learnings from many years as a fully distributed company, making remote meetings and collaboration work, running a virtual accelerator, and believing always that we can grow and innovate across time zones — they've all paid off. We did these things to bring in great talent and to support entrepreneurs around the world. But as it turns out, we were unknowingly preparing for this emergency. When the world paused, during lockdown, Techstars never stopped. We already knew how to keep going at full speed ahead. 
The Virtual Experience — and the Benefits
Here's what a few of the entrepreneurs who participated in our 2020 virtual programs have to say about the experience: 
"I think the team has done a great job of making the programming easy to access, keeping it high quality, and frequent." - Founder, Techstars Boston Accelerator

"Even remotely the process was super smooth. Content and sessions were insightful and helped build trust with the whole cohort from the beginning." - Founder, Techstars Kansas City Accelerator

"With all programs being online, there are new opportunities for camaraderie between programs. It's been great so far, particularly enjoy the exposure to other programs" - Founder, Techstars Toronto Accelerator
Some of the benefits of virtual programming:
Geographic constraints are essentially eliminated.

Community leaders can host more Startup Weekend attendees with less expense, overhead, and time.

Smaller ecosystems have more access to more experienced mentors and speakers.

Virtual programs enable us to tap into our global network in all-new ways.

Founders have higher levels of engagement and are able to balance the needs of their business better.

The Techstars Anywhere 2018 class ranks in the Top 5 by investment value.
Still Helping Entrepreneurs Everywhere Succeed
While I would never wish 2020 on anyone, I'm super proud of the Techstars team for their ability to leverage our years of virtual program knowledge and skills to deliver high-quality programming. As we're able to reincorporate in-person events in the future, it will be interesting to see how we carry the lessons from this year forward. If you're a founder considering an accelerator, a participant in one of our Startup Week or Startup Weekend events, or a student participating in our LaunchPad programs, rest assured that Techstars is well-prepared to support you along your journey. 
---
Come join us at one of our many Startup Weekend events. You're no longer limited by geography, so join the one that's right for you.
Are you a founder interested in an accelerator program? Come check out one of our global programs.