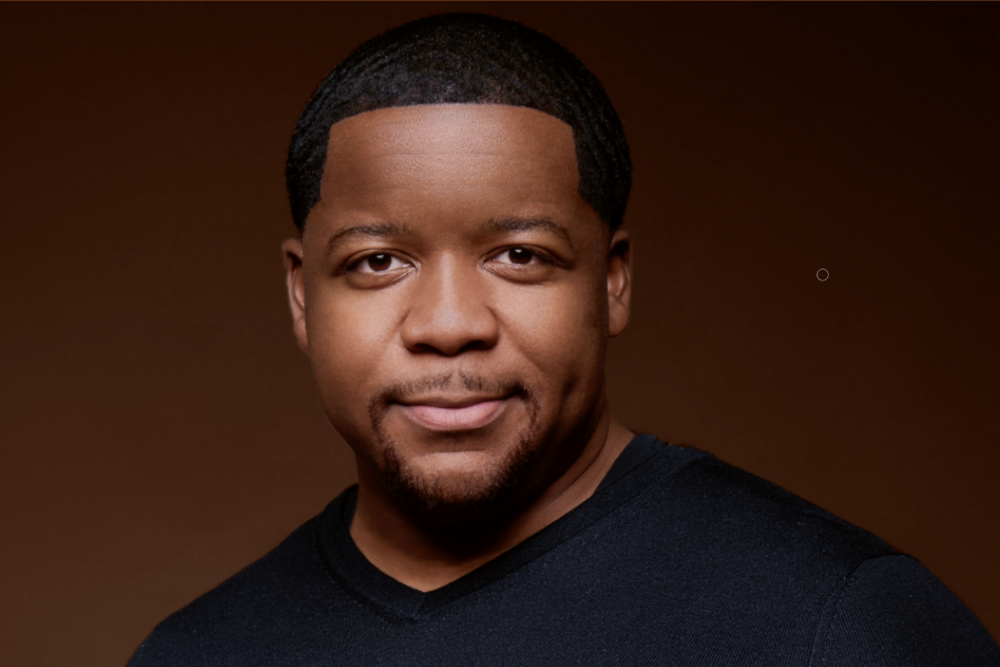 DuMarkus Davis, founder and CEO of Musicbuk
Musicbuk | Techstars Kansas City 2020
Historically, learning to play a musical instrument from instructors at the top of their craft has been reserved for the upper echelons of society. Today Musicbuk, founded by DuMarkus Davis, is democratizing this exchange one lesson at a time by connecting students and expert musicians via one-on-one virtual classes. Musicbuk completed the Techstars Kansas City Accelerator in 2020.
It is amazing how quickly young people can pick up musical skills with the right tutor at their side. This is something Musicbuk Founder and CEO DuMarkus Davis knows well, having himself progressed from novice violinist in his early teens to classical wizard in early adulthood.
DuMarkus credits private tutors with supercharging his musical understanding, which eventually led to his attending the San Francisco Conservatory of Music. Today, DuMarkus wants to ensure that the best musical education is available to anyone with a burning desire to learn. Musicbuk is using technology to connect teachers and students at scale.
Musicbuk​ is a virtual learning platform that gives students access to the world's top musicians for one-on-one music lessons. The platform boasts borderless music classes by arming students and teachers with tools that make lessons easy to schedule and manage  — an element that has become even more important during the ongoing pandemic.
The platform enables children to learn from the comfort of their own home, teachers to schedule classes back-to-back, and parents to save the stress of transporting their children — and their heavy musical instruments — to and from class.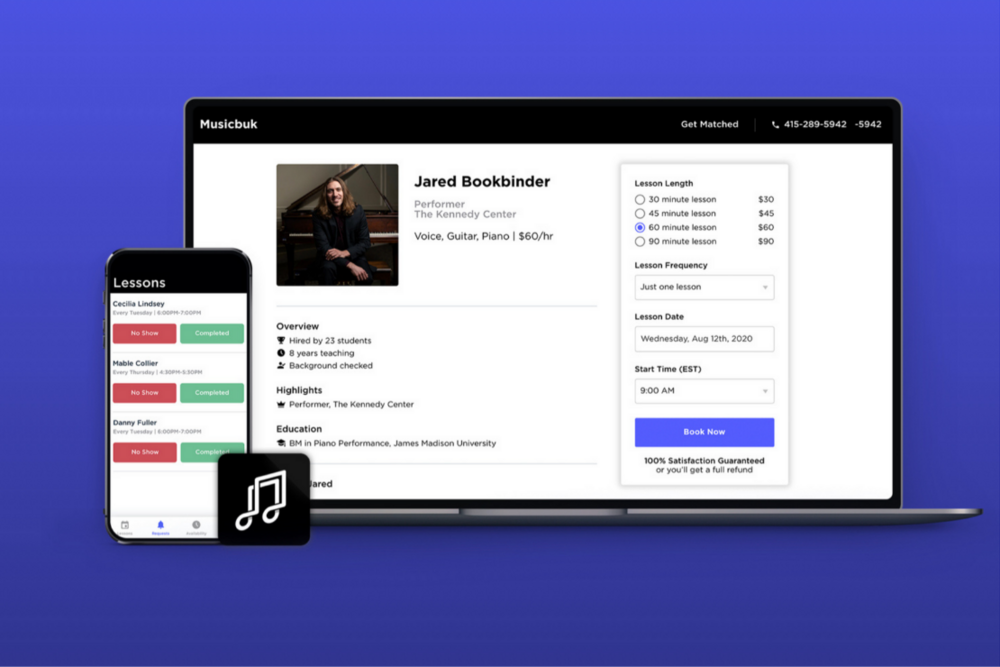 "You can now study with someone from anywhere," DuMarkus says. "You can study with the Principal Cellist from the Baltimore Symphony. If you live in Singapore, you can study with a violinist from the San Francisco Symphony."
Importantly, Musicbuk's vetting process ensures that the platform offers only the highest quality teachers: all platform instructors have a degree in music from an accredited university or conservatory. Currently, the platform counts more than 100 instructors and an 82% retention rate of students. 
Interest, Investment From Google
This month, Musicbuk was selected as one of the recipients of the Google for Startups Black Founders Fund. DuMarkus says the announcement will go a long way to further establishing credibility.
"I am so grateful because getting funding as a Black founder is already hard," DuMarkus says. "Black founders face so many hurdles when it comes to funding and getting any company off the ground. So, now being able to say that we have funding from an organization like Google is really beneficial and opens up so many doors."
 A 'Whirlwind' Accelerator With Techstars
DuMarkus points to two main reasons for joining the Kansas City Accelerator earlier this year: The quality of Techstars alumni and the "force of nature" that is Managing Director Lesa Mitchell.
"Lesa was all about becoming a champion for us in our business, and that for me was the signal that I liked wherever Lesa was going," DuMarkus says.
The startup has been in a "whirlwind" since recently completing the accelerator. Musicbuk is growing its team, releasing new product updates, pushing further to fundraise, and putting into practice the lessons learned from Techstars.
"I left the program with a new framework of how to operate and that was what was extremely valuable," DuMarkus says.
Musicbuk is currently in its seed round and has already raised $250,000. The next step for Musicbuk, DuMarkus says, is growth. 
"I want us to be the company that changes and revolutionizes the entire music industry," he says. "I believe we've created a platform that is going to change how artists manage themselves in the future and — with this network of people that we're aggregating — we're going to have the opportunity to create something very special here as it pertains to marketplaces in the music industry."