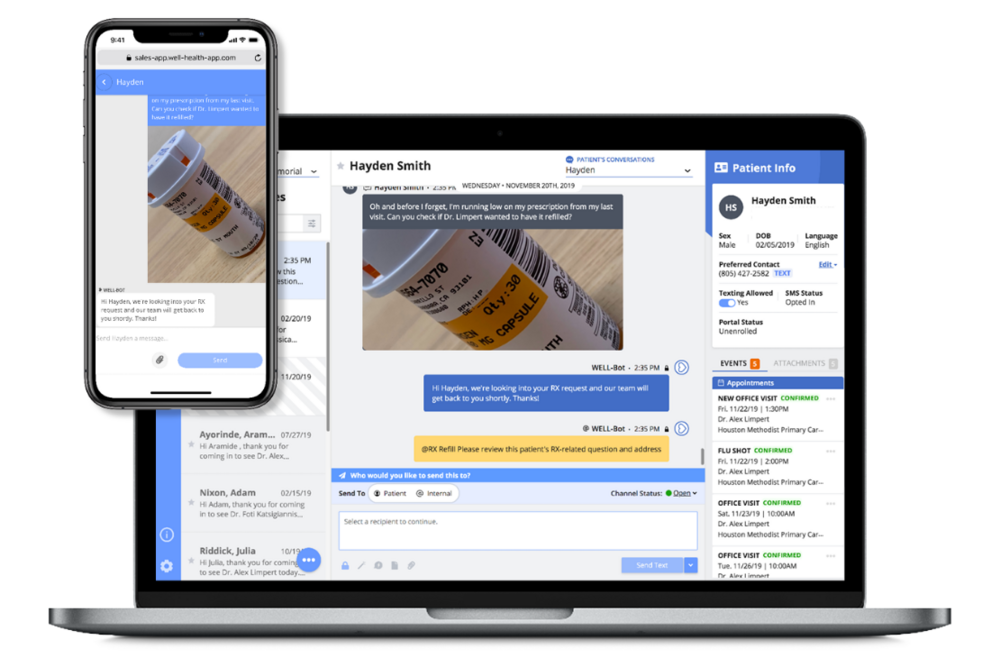 WELL | Cedars-Sinai Accelerator Powered By Techstars 2016
Founded by Guillaume de Zwirek, WELL is a patient communication infrastructure for healthcare. The California startup enables enterprise health systems, private practices, and vendors to conduct seamless conversations with patients across multiple channels — an ability which is proving vital during the COVID-19 pandemic. The company completed the Cedars-Sinai Accelerator Powered by Techstars in 2016. 
The world is digital, so why isn't healthcare? This is the question driving WELL, the messaging platform that gives everyone access to convenient, easy, non-anxiety-inducing healthcare communication. "The only sector that performs worse in customer satisfaction ratings than healthcare is government," says WELL CEO and Founder Guillaume de Zwirek.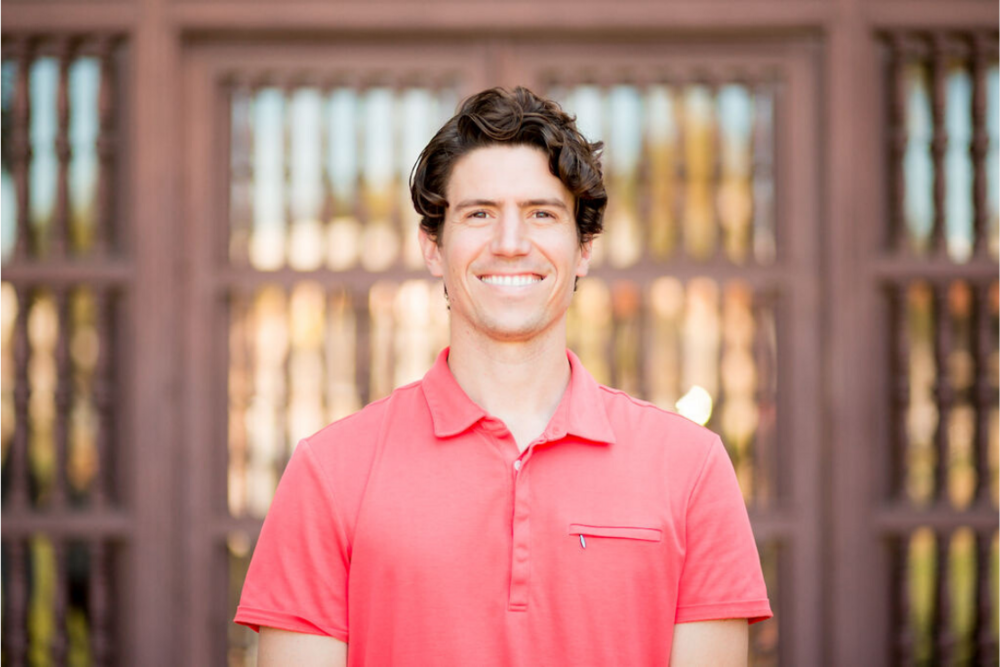 WELL CEO and Founder Guillaume de Zwirek
"A growing majority of patients prefer digital communication, such as texting or email, versus the phone. Younger generations have grown up with digital experiences in other industries and cannot understand why healthcare would be any different. We want to change that and elevate healthcare to an industry known for exceptional consumer experience," says Guillaume.
Increasing Communications Between Providers and Patients
With WELL, patients receive all of their healthcare communication from one trusted source — their provider. The platform empowers service representatives to converse with patients in real-time, ensuring that patients feel heard while driving staff efficiency and increased revenue for health systems. This information is vital during normal times and essential during the COVID-19 pandemic. In fact, the California startup has been an important middleman between providers and patients since the start of the public health crisis.
In early March, WELL engineered the Rapid Release Program, a lightweight, crisis-oriented version of the platform that could be implemented in just 48 hours. And, during the week of March 9, WELL clients sent out more than 2.4 million messages regarding the novel coronavirus.
The healthcare startup has reached a number of recent milestones, including being recognized by Fast Company in its World Changing Ideas list for 2020, selected by MedTech Breakthrough "Best Overall Patient Engagement Service" in its Awards Program, and selected as an AVIA Vetted and Market Validated product.
Learning from Techstars, Partnering with Cedars-Sinai
WELL took part in the Cedars-Sinai Accelerator 2016 Powered By Techstars, which Guillaume says offered important community and support.
"Before Techstars, I was on my own trying to climb a mountain," he says. "To this day, of our cohort of eleven companies in my Techstars class, I still meet on a monthly basis with four of them. I never would have had that if it weren't for Techstars. That is the number one thing it did for me."
In addition to other founders, WELL continues to work with accelerator partner Cedars-Sinai to improve their operating model. Enrollment in the patient portal shot up by almost 20 percent thanks to WELL, which has been powering Cedars' patient communications for over three years, since the accelerator.
During the first month of the coronavirus pandemic in the U.S., Cedars used WELL to reschedule more than 15,000 visits from in-person to telehealth. WELL's intelligent, bidirectional capabilities allowed the health system to do this without increasing staff.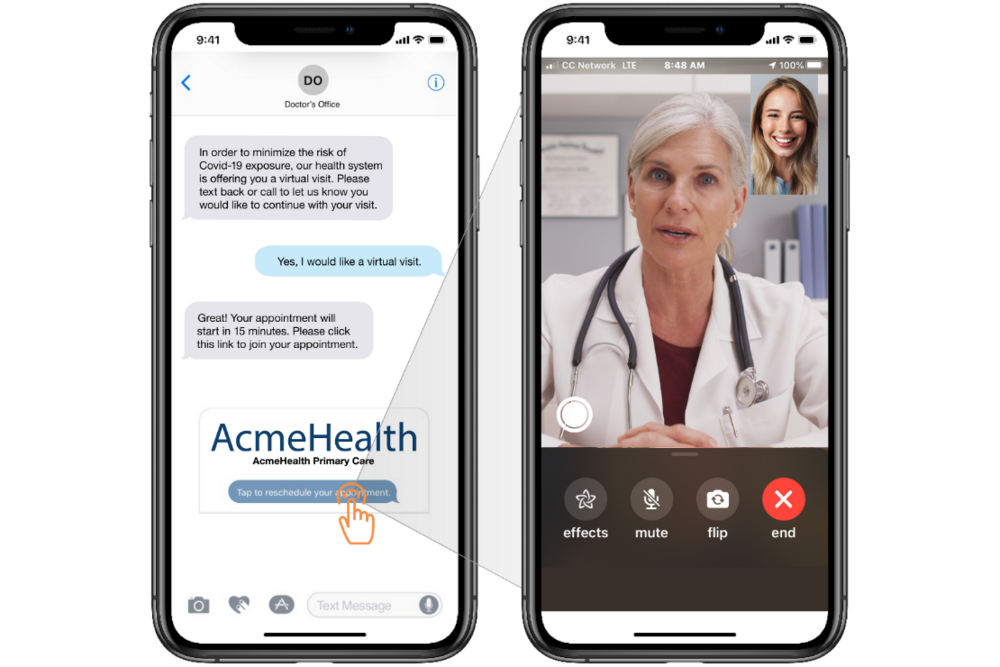 Presently WELL delivers communication to about 20 million patients. The coming years will see the startup continue to improve their service offering, Guillaume says.
"What's next is to double down on our platform, increase the usability, improve response time, solve more of the workflow challenges, eliminate more and more phone calls, keep killing robo spam, and just make customer service number one," he says.
"If there's a single industry that deserves to be the very best in terms of customer service, it's healthcare. That's just a fundamental right."