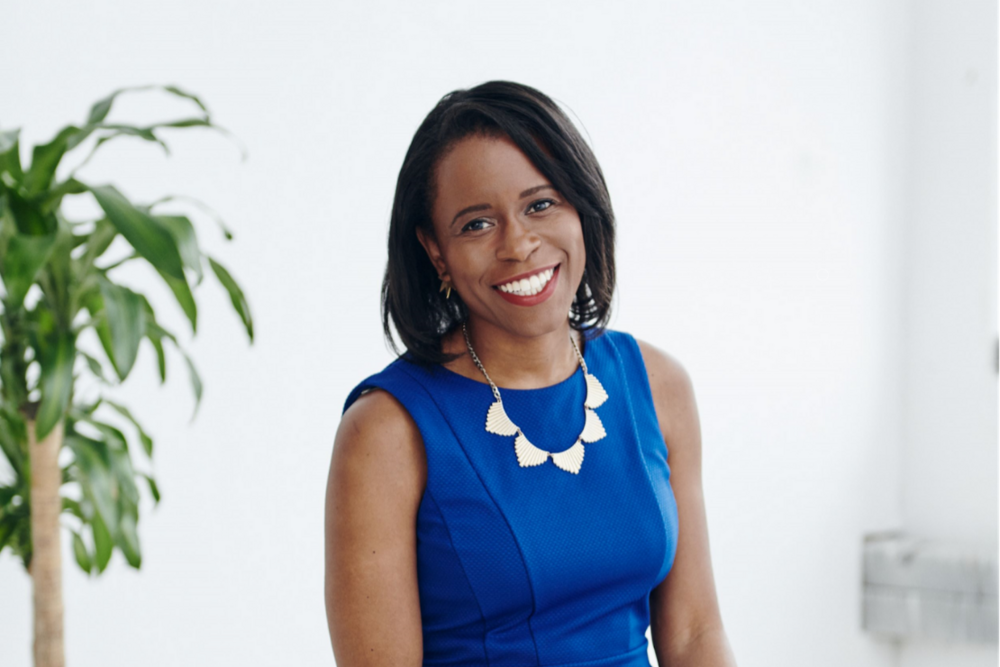 Gabby Cazeau is a senior associate at Harlem Capital where she focuses on deal sourcing, due diligence, and connection building across the tech and entrepreneurship ecosystem. Harlem Capital is a $40mm seed-stage VC fund focused on investing in disruptive companies run by women and minorities. Harlem Capital launched a partnership with Techstars focused on recruiting and investing in diverse founders to build the next generation of world-class businesses. Harlem Capital has invested in five Techstars companies: Paladin, Aunt Flow, Wagmo, Curu, and Repeat.
01. What kinds of startups and entrepreneurs does Harlem Capital invest in, and why should those founders want to work with Harlem capital? 
Harlem Capital is industry agnostic so we invest in companies across categories — from consumer apps, to fintech, to enterprise software. The core thread in our investments are that they're:
Tech enabled startups that operate in billion dollar markets;

The business approaches the market in a unique or differentiated way;

The business is aligned to changes in how technology is used or with large macro-demographic trends.
We invest in entrepreneurs with bold visions for the future. They have found a clear and compelling insight about a problem or customer need. Through creativity, hard work, and an optimistic outlook, they're able to weather the ups and downs of launching and scaling a company. 
We bring a new perspective to VC, are high energy, growth minded, and committed to helping our founders thrive. We bring the full strength of our resources, network, and skills to support founders. For instance, we recently launched a partnership with the Diversity Marketing Consortium to provide $1.5 million in marketing services to women and minority-led startups over the course of two years. We leverage our network to connect our founders with industry and operating experts to support their growth. Each member of our team also brings unique skills to support our founders when we work with them one on one. 
---
Read about how Harlem Capital portfolio company Aunt Flow got its start at a Techstars Startup Weekend.
---
02. People talk a lot about the 'pipeline problem' in tech and VC. What's your take on the pipeline problem?
In my view, there is no shortage of talent, both on the tech and VC side. If you see it as a pipeline problem, then you likely aren't looking at a broad enough range of pipelines to start. I think as an industry, we need to build more pipelines and lower the barrier for access, entry, and be proactive about promotion and advancement. 
From a VC perspective, Harlem Capital's internship program has had over 4,000 applicants over the last two years. They are exceptional candidates for VC roles and looking for that first opportunity to get into venture. On the tech side, we've seen incredible Black, POC, and women founders. We're inspired by them and excited for the future of the industry. It's important for firms to be proactive in their sourcing, authentic in how they connect, and commit to investing dollars in their businesses. 
03. What's the one most important piece of advice you give to founders who are trying to raise funds for their startup?
Every VC firm is different, so take the time to learn their investment decision making process. VCs only have so much bandwidth and can only focus on a few companies at a time. As a founder you want to increase the likelihood that your company will be a high priority. Make sure your company is the right fit for that investor's stage, thesis, or check size. Build a compelling story and excitement in all your communication. And be communicative — time can slow down deals, so facilitate the process by being responsive and having materials prepped and ready to share. 
04. What investment areas are you excited about right now? 
We're excited about a few areas that have generally been of interest and have accelerated over the last few months. We see the continued importance of enterprise software and collaboration tools, especially as work remains remote and companies find new ways of running their business. We're also focused on the future of ecommerce and looking at new technology and tools to help businesses sell better to other businesses and companies that build tools to support consumer brands. 
05. What does the partnership between Techstars and Harlem Capital aim to accomplish, and what has it achieved so far? 
The partnership has a few key goals. We use the partnership to elevate founders that might be a good fit Techstars and benefit from the outstanding support and mentorship of the Techstars accelerator. For Techstars founders we provide access to a VC in informal settings where they can get feedback, advice, and mentorship on the fundraising process. And ultimately the goal is to invest in Techstars founders and support their businesses as they grow and scale. So far, Harlem Capital has invested in five Techstars companies and are excited for many more!