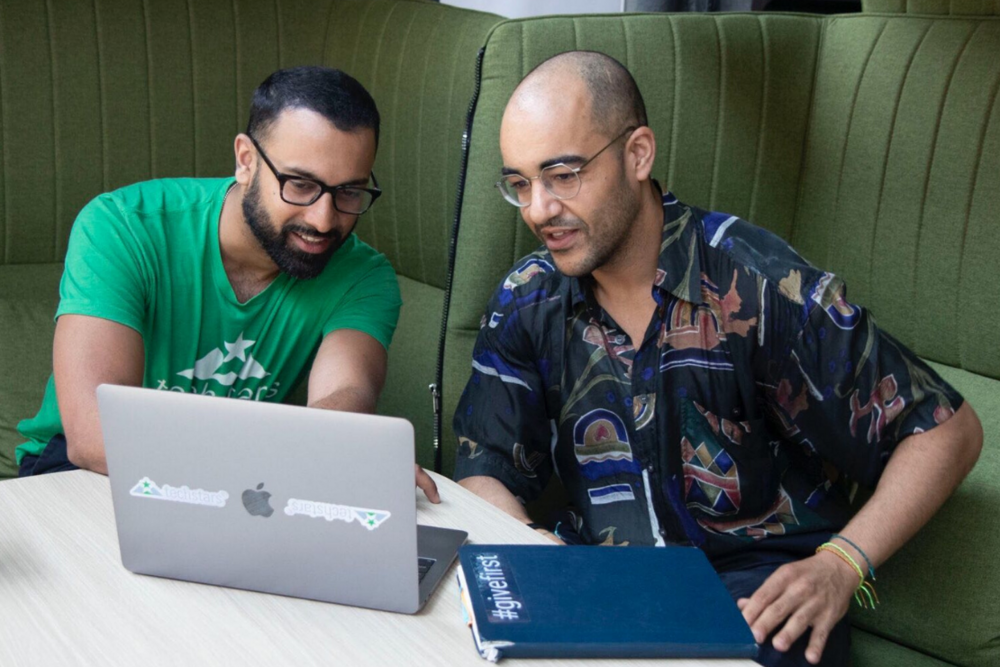 5-min read
Saba Karim, Pipeline Manager at Techstars, shares his top 11 books for early-stage entrepreneurs. His list includes books about inspiring others, building a lean startup, hacking growth and how to do more faster. With this valuable information, you'll learn how to design a customer-centric business, dominate markets, address gender inequality, become an expert negotiator, test new ideas and master the VC game. There's also an inspirational read about Elon Musk.
I haven't always been a big reader, but I've got more into it over the past few years of working with startups. In a past article, Five Pillars of Success: Curated Content for Early-Stage Entrepreneurs, I mentioned that last year I read 12 books. This year, instead of aiming for double (24), I set myself a stretch goal, and I'm aiming for 48. Will I make it? I'm going strong so far. 
With all this reading, I've come across some great books. I know lists are supposed to be top 10, but I loved all 11 of these too much to cut one off the list. 
Here my 11 top reads for early-stage entrepreneurs:
Why are you building this company? Why should people listen? Why are others successful, and you aren't? This book may make you rethink why you're building what your startup—but it will also surely help you tell your story better… or get you to work on something more aligned with your why. 
A book for aspiring entrepreneurs and early stage founders, Ries breaks it down into simple steps: how to systematically approach building your business, get it validated, make it profitable, and set up the basics for it to grow.
Written by our Techstars co-founders, this book is an easy read of  bite-sized advice from across the brilliant worldwide network itself. Perfect for those who are new to the startup world to and want to figure out how to set up your company, get customers, hire—and many other must-knows for any early stage entrepreneur. 
If you're building a company and want to learn about how to make a good customer-centric business, with the best company culture, this book will show you how. It's about more than just business, though, it's also about life.
Every company should make this book mandatory reading. It opened my eyes to gender inequality. While putting some responsibility on men to support women more, it also details how women can take the lead themselves to take part, aim higher, and take more risks. 
Know what the biggest startup killer is? Lack of market: when you build something no one wants. This is the book that the Google team wrote and practiced, and it will show you how to test (and possibly invalidate) ideas in five days. My team at Evolve used it before we sold our company to Hubspot, so I can tell you that it really works.
This book explains how launching a startup is more than about creating and launching products. It discusses why you should consider launching a product category, and how and why to condition the market so they demand your solution. 
In my opinion, the number one growth marketing book of all time. I've read it yearly since 2010, and recommended it to every founder I meet. Need customers? Is your current customer acquisition strategy not working? Not sure how to run marketing experiments? Read this!
Written by an ex-FBI hostage negotiator, this is the book that every one of my book club members said I have to include here. It's the way to get better at negotiations and influence—and get what you want. Note: it's not just useful for sales people, it's helpful for all types of negotiations, or even discussions with partners, friends, or family.
This is one you won't find on other lists. It's a perspective from the other side: an entrepreneur turned VC. So keep this a secret. Knowing how they think will help you plan your moves. It's a little more technical and financial than the others here, but it's worth the read when you're a little later on and want that opposite perspective.
And my #1 recommendation is….
If you're looking for inspiration about changing the world, look no further. In my eyes, Elon is by far the greatest innovator of our time. I mean, he brought together a brilliant team, and learnt how to build a rocket from scratch, for a lot less money too. I also really appreciate that Elon didn't get "final revisions," so the book has a certain raw, unbiased lens.
So now what? Go read the books. You don't have to read one a week like me or even one a month, but if there's one thing I learnt from all of these books, you have to set goals so you can stay motivated and keep it consistent.
Lastly, don't forget to reread your books. In case you didn't know, the most successful people in the world all say that you shouldn't just read a book once and put it away. The best part is reading it again when older, smarter, at a different stage, or after you've gone through different experiences that the book touched on — unlocking more value from the book for you.
What are some of your favorite book recommendations? Tweet me @iamsabakarim