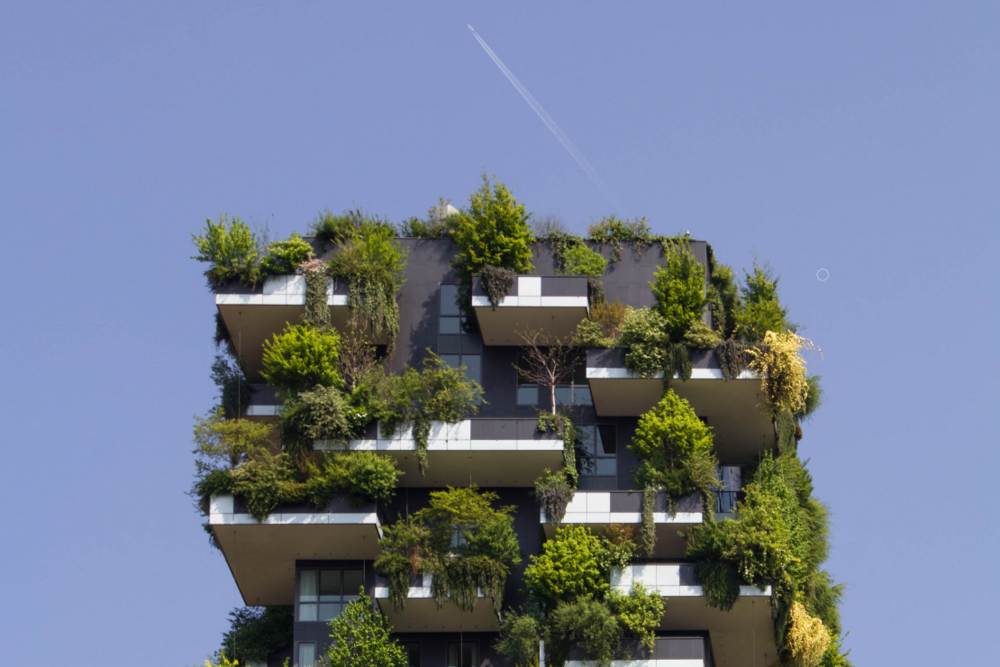 Our new Sustainability Report cites incentivizing sustainability — cultivating and managing critical relationships and obtaining funding — as one of the most challenging issues facing startups dedicated to halting climate change. Many doors are closed in entrepreneurs' faces by potential corporate partners and investors who worry that focusing on environmental conservation stunts business growth. 
---
Want to join us in fighting climate change? Check out the Techstars Sustainability Challenge! We're bringing together founders, nonprofits, and universities with industry leaders, and we'll choose the most promising ideas and partner the very best with top companies to build out real-world solutions. 
---
Yet promoting sustainability and improving profitability are not mutually exclusive. And a growing volume of research reveals that more business leaders are coming to that realization. 
Consider the findings of an exhaustive eight-year study by MIT Sloan Management Review and The Boston Consulting Group (BCG) on how corporations address sustainability. The top-line conclusion: Corporate sustainability is no longer a marginal or money-losing set of activities. 
---
Read about how Norwegian energy giant Equinor is innovating with startup Fieldmade to reduce C02 emissions and save money.
---
The MIT-BCG report held up several well-known brands, including Patagonia and Kraft, as examples of how pursuing a sustainability strategy leads to business success. But as we've discussed before, a robust and rapidly-growing startup community is also driving the global effort to improve sustainability. 
Node, graduate of the Techstars Sustainability Accelerator and one of the many startups highlighted in our Sustainability Report, has proven how environmentally-friendly processes can have a positive impact on the company's bottom line and create cost-savings for its customers. Node builds modular homes with non-toxic materials and equips them with solar panels and rainwater catchment systems to achieve net-zero energy consumption. Additionally, pre-fabrication helps the company save time and use fewer materials.
"Real estate is responsible for more greenhouse gas emissions than transportation, manufacturing, or any sector of the economy," says Tyson Woeste, Fifth Wall Carbon Impact Fund 2020. "As a result, real estate leaders, companies, buildings, and portfolios have outsized exposure to sustainability risks." 
---
Learn about how The Nature Conservancy is using innovation to fight climate change by partnering with startups like 2NDNATURE.
---
Sustainability will be a contentious business, political, and societal issue leading up to Election Day 2020. Democrats have doubled-down on their support for the Green New Deal to reorient the economy toward green jobs. Republicans warn doing so could devastate the U.S. economy. 
But no matter who takes the oath of office on January 20, 2021, business leaders should understand that promoting sustainability does not require sacrificing profitability. 
---
Innovation and sustainability go hand in hand. Read about how startup Nautilus Labs is helping Eastern Pacific Shipping increase fuel efficiency and fleet performance while decreasing their carbon footprint.
---
Donna Rapacciol, dean at Fordham University's Gabelli School of Business, perfectly summarizes why companies must prioritize sustainability today to reduce risk and drive short- and long-term growth:
"I think there are people that are concerned about the whole notion of [social impact] and profit coexisting," she said to BusinessBecause last year. "What we try and do is explain to the students that it's a journey, and this is a long haul — maybe in the short run you can make the argument that paying attention to people and the environment is costly, but if you look at the long run it's really managing risk."
---
Want to learn more? You can download a condensed version of the report.