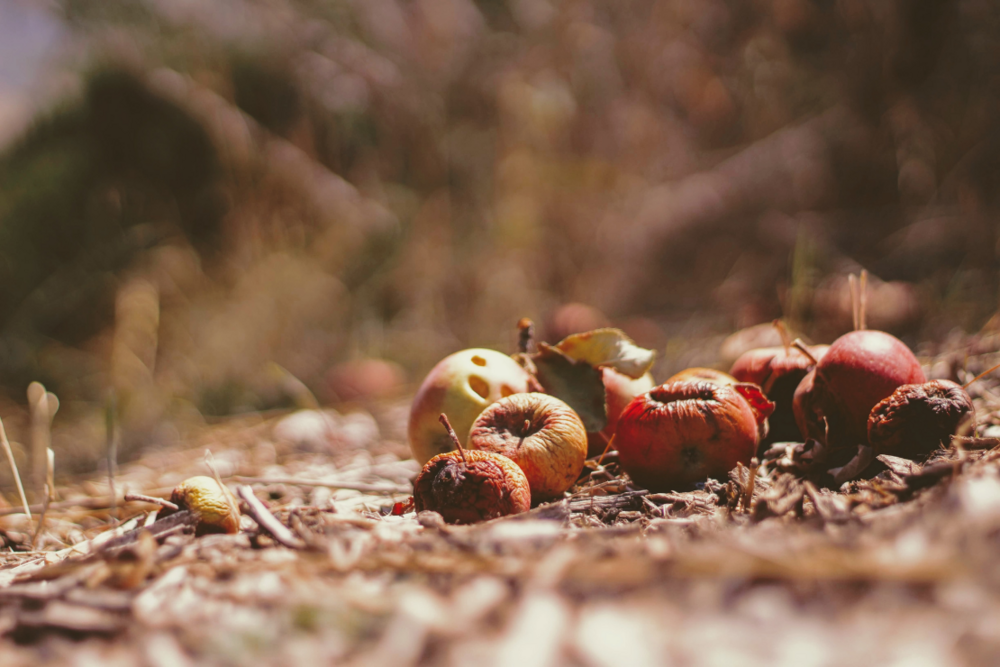 The Environmental Protection Agency (EPA) estimates that more than 30% of our available food supply — a staggering 133 billion pounds — goes uneaten and ends up in landfills and combustion facilities every year. Since 20% of the country's total volume of polluting methane emissions come from landfills, reducing that waste will help the U.S. combat climate change and address the more than 35 million Americans who live in food-insecure households. Achieving success begins with every stakeholder implementing a Big Data strategy to reduce waste throughout the food supply chain. 
That was one of the key takeaways from Techstars' recent Ask Me Anything webcast, "Building a Sustainable Supply Chain Series: Tackling Food Waste in the Food Supply Chain" — you can watch the replay here.
Brett Brohl, Managing Director of the Techstars Farm to Fork Accelerator that focuses on the future of food and agriculture, moderated the discussion with:
Nick Alfano, EVP & GM, Food & Beverage, at Ecolab, the global leader in food safety, water treatment and energy conservation solutions and services. Ecolab and Cargill are Techstars' corporate partners in the Farm to Fork Accelerator.

Sam Elder, Cofounder & CEO of Austin, Texas-based startup Big Wheelbarrow, a Techstar Farm to Fork Accelerator graduate, develops supply chain software solutions to help distributors and retailers shorten their supply chains and connect more small producers to consumers. 

Felix Cheung, Founder & CEO of Hong Kong-based startup IXON Food Technology, also a Techstar Farm to Fork Accelerator graduate. The company's revolutionary, patent-pending food packaging technology enables suppliers and retailers to ship and store fresh produce at room temperature (i.e., no freezing required) for up to two years without suffering from deterioration or spoilage.
---
Read our profile of IXON Food Technology and learn how they're making perishable foods shelf stable for up to two years.
---
"The role that data plays in improving supply chain sustainability is massive," said Sam Eder, Cofounder and CEO of Big Wheelbarrow. "The innovations coming out of the startup community enable forward-thinking corporations to extrapolate and analyze real-time data to reduce waste, lower shrink, and address myriad other problems that we used to accept as inevitable."
Nick Alfano added that the volumes of data inputs required to run a food-safe operation at a major food company are enormous. Until recently, most of it was hidden in paper notebooks and filing cabinets. That made finding relevant data, let alone using it, virtually impossible. 
"The digitization of that data over the last few years enables us to show our customers how to create a centralized data repository and leverage A.I. to perform the real-time analysis they need to make more informed decisions," Nick said. "This helps with everything from reducing shrink to improving shelf life and delivering products to consumers faster in a much safer and sustainable fashion." 
Brett used the interactive AMA format to field questions from attendees throughout the hour-long session. Not surprisingly, the first question was, "How has the coronavirus pandemic impacted the food supply chain?"
The short answer is that the COVID-19 pandemic made a bad situation worse. For example, shortly after the onset of the pandemic, the Dairy Farmers of America reported farmers were dumping as many as 3.7 million gallons of milk each day as restaurants closed, and consumers curtailed their trips to grocery stores. However, this collective experience has also taught the industry a valuable lesson. 
"If you look at the amount of water and energy and time we spend, and waste, on producing and shipping foods, the solution is not to produce more," said Felix Cheung. "We should focus instead on tapping into more local sources, producing less, and preventing waste. The technology exists today to tackle food supply chain sustainability issues on a national and global scale."
Our panelists also fielded questions addressing the challenges that arise when a startup and enterprise begin working together, including the inevitable culture clash that occurs when risk-taking entrepreneurs and risk-averse executives are in the same room. 
---
Both founders and corporate innovation leaders need to prepare in order to work together well. That's why we wrote guides for both startups and corporations that want to get Proof of Concept (POC) ready. 
Large corporations and startups that innovate together are "Proof of Concept (POC) Ready". Check out our POC best practices guides for startups and corporations to learn more.
---
"I think a lot of startups get big eyes when they see the corporate logo and forget that multiple stakeholders will have input into any potential deal or before a pilot program can begin," said Elder. "That's why it's critical to find a champion within the corporate ranks, and the good news for startups is that the corporate sustainability office has never had more power than it does today. Business leaders and board members realize that sustainability is no longer a nice-to-have; it's a strategic business imperative."
The AMA replay is available to view now.
---
Are you a corporation interested in working with the world's most promising startups to drive innovation? Click here to learn more.