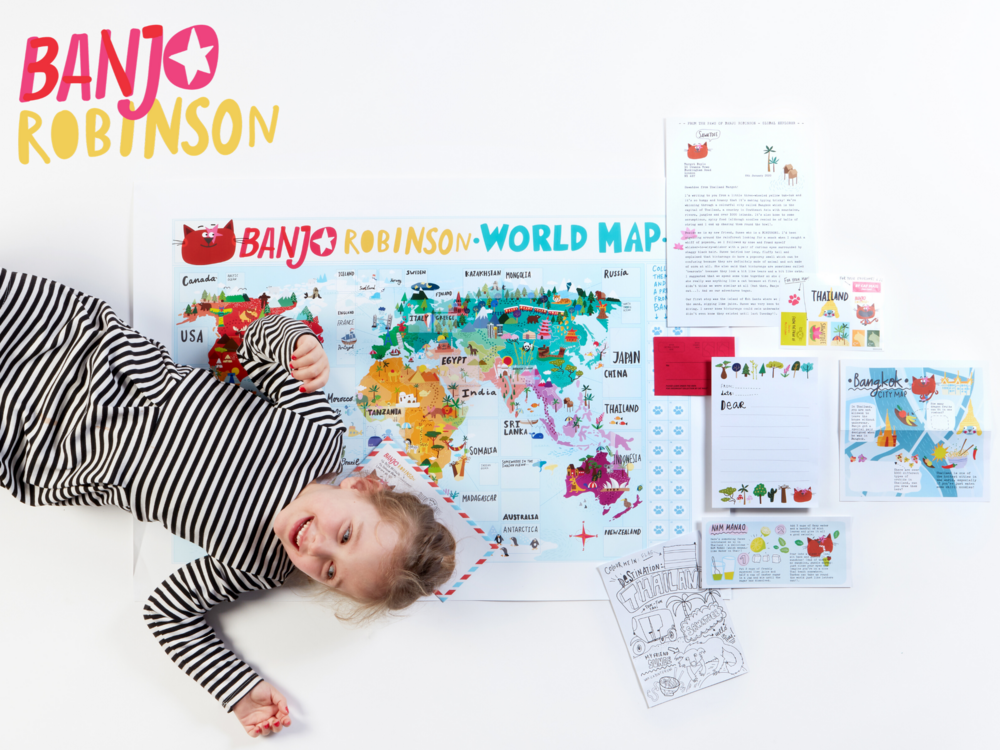 Banjo Robinson | Techstars London 2019
Founded by Kate Boyle, Banjo Robinson is making reading, writing, and learning about the world fun for children. The company completed the Techstars London accelerator program in 2019 and recently raised $1.2 million in pre-seed funding.
Let's be honest — everyone loves receiving letters, regardless of their age. Sure, emails are more efficient, but there's still something magical about receiving mail from people in far away places. Banjo Robinson brings exactly this magic to children, using postal correspondence to encourage them to read, write, and learn about the world.
The Coolest of Cats
The idea for the startup came easily to founder Kate Boyle, who says her father used to hide mail throughout the house for her to find when she was a child.
"Then in my twenties, I moved to Los Angeles and began sending letters to my friends' children back home in the U.K. I was blown away by their love of receiving post addressed to them, their excitement to write back, and the amazing drawings and hilarious replies I'd receive," Kate says.
Thus, Banjo Robinson the company was born. Banjo Robinson himself is a globetrotting, magical cat who sends real letters, maps, stickers, and stories to children, twice a month, from exciting destinations like the Taj Mahal, the Great Wall of China, Indonesia, and Iceland.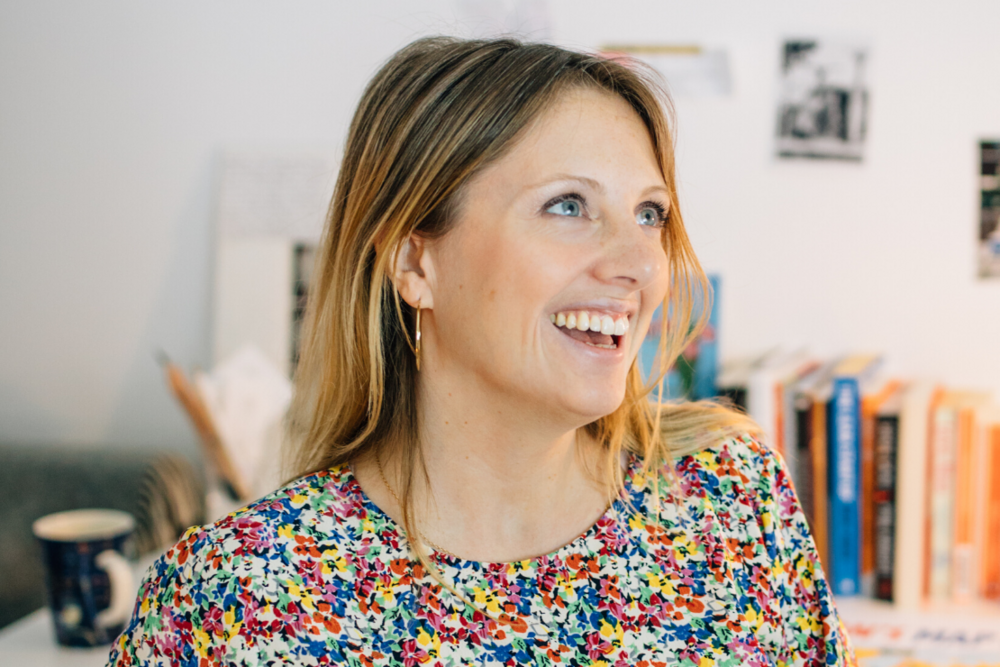 Banjo Robinson founder Kate Boyle
The magical pen pal is a hit with 5–8 year olds, as the personalised letters turn reading, writing and learning about the world into a magical game for children. Letters are personalised with details about each child's interests — their favourite food, hobbies, pets, and more — via a subscription-based model.
Banjo Robinson tested its minimum viable product on 500 Mumsnet users, where it received the highest level of parental engagement on a product trial to date. And children loved it just as much as their parents: 9 children out of 10 wrote back to Banjo, posting their replies under the sofa before they went to bed, and checking again in the morning to make sure they had been magically collected overnight. In customer development calls, parents told the team how children were Skyping their grandparents as far away as Australia, tripping over their words to tell them excitedly about their new cat friend.
Techstars Accelerator: Mentors, Advice, Networks
Banjo Robinson's founder describes the Techstars London 2019 accelerator as the making of Banjo Robinson as a company. Kate, who had only recently returned to London after living in the U.S. for eight years, quickly needed to build her business network and mentors.
"It brought the team together, showed us better ways of learning, hiring, working and prioritising. The Techstars network supported us before we even started the program, and now, a year later, we're still in weekly contact with Eamonn, our fellow founders and advisors," she says.
The accelerator proved more than fruitful. Techstars London Managing Director Eamonn Carey is a board member, and many of the Techstars mentors invested in the startup's last round or completed advisor agreements.
Following the accelerator, the startup came second at the startup pitch at Web Summit in Lisbon, which led to funding from two of the judges, and the closing of a $1.2 million in funding with Collab+Sesame in November of 2019. Kate describes the investment as a "dream collaboration," as Sesame Ventures is the VC branch of Sesame Workshop, the creators of Sesame Street.
Next, Kate says the startup is publishing a bedtime story which introduces children to the world of Banjo Robinson (and which 'comes to life' a few days later with the arrival of his letters), further subscription offerings for older children, games, back-to-school merchandise, and digital content. In short, the cats at Banjo are busy turning their subscription business into a brand.