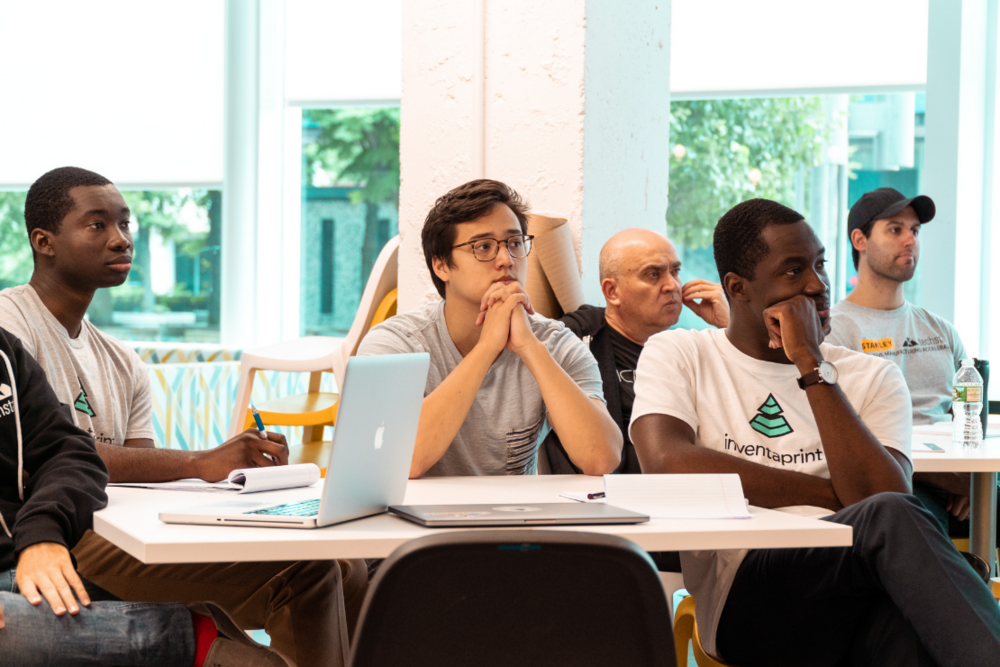 ---
In our series Inside a Techstars Accelerator we unpack elements of the application process and the accelerator experience, so you have all the information you need to make a decision about applying. 
This article explains what kinds of founders and companies are a good fit for a Techstars accelerator. You might also be interested in:
You may be wondering: what kind of companies does Techstars invest in? And what stage are they typically at?
Short answer: It doesn't matter what kind of stage you're at — as long as you're ready to accelerate your company, and you have good answers for these key questions:
01. Why are you and your founders the best people in the world to solve this problem?
02. Is there a market for the problem you're solving, and how well do you understand it?
03. Why is this the right time for this solution to solve this problem?
We've accelerated teams that came into our programs with zero revenue, and we've also accelerated teams that came in with millions of dollars in revenue. The common thread between all those companies is the stellar founders, who could prove that they were the best people for the job, and that there was a real market that they could capture.
Later in the process, we'll want to get to know you and understand why you think your team has the unfair advantage over all the other companies out there. Techstars wants to see what you've accomplished in the past, how long the team has been together, and how well you work together.
We base our decision-making on the following criteria (ranked in order of importance), when we're going through the selection process to pick the 10 companies we'll work with in each program:
01. Team
02. Team (because it's that important)
03. Team (yes, we're re-emphasising this because it's incredibly important)
04. Market
05. Traction
06. Idea
The big takeaway here is that the 'team' component is the most important. Out of the thousands of the applications we receive every year, the ones that stand out showcase a team that has what it takes to get the job done. So whether it's their first time as founders straight out of college or much later on in their life — or anywhere in between — it's really about the individuals themselves, and how they demonstrate their persistence, their ability to learn, and why they're the best people to make this particular company succeed. 
"Market" means: is there a sizable market right now? It's not just about how big the market appears to be but is now the right time to enter it? What signals have you identified that it's growing or will be in the future?
Traction can be many different things. You don't necessarily need to have revenue, paying customers, or even signups — but you must have some form of validation that you're building something people want. Perhaps that's a prototype, survey responses that validate your core assumption, or interest from corporations who want your solution to their problem.
And then there's the idea. It may be the least important of the six, but it's still important. More important, however, is the fact that ideas can change over time based on data and feedback. We've seen companies pivot during the program — especially during the COVID-19 pandemic or other moments of sudden change.