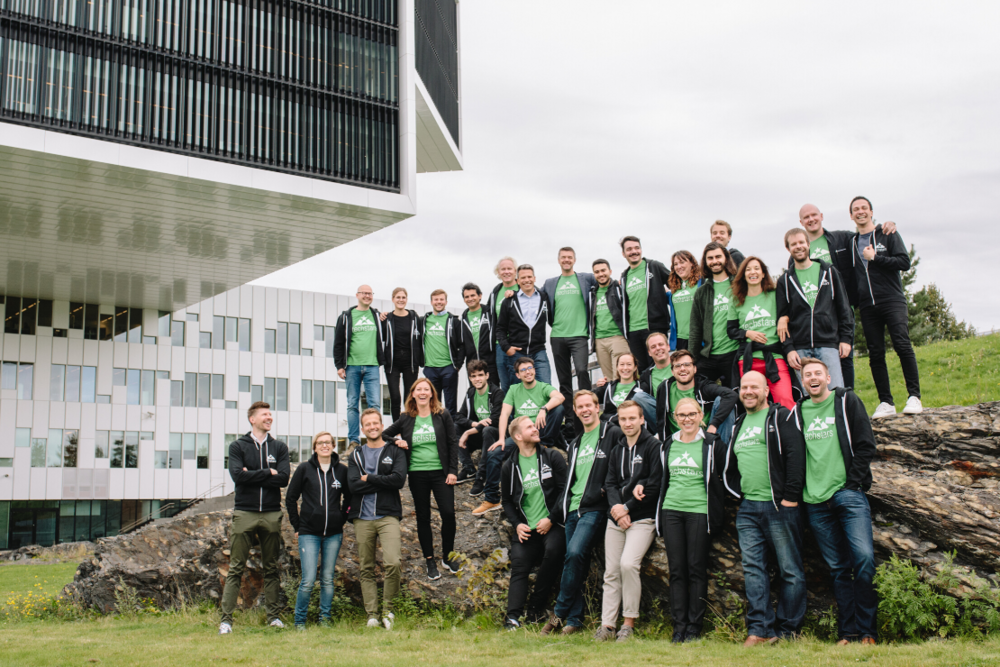 Fieldmade and the rest of the Equinor & Techstars Energy Accelerator 2019 cohort
---
Equinor and Fieldmade have been recognized for best new initiative by Innovation Leader's 2020 Impact Awards. Learn how they are teaming up to accelerate innovation and reduce CO2 in the energy sector through disruptive additive manufacturing technology.
---
Fieldmade | Equinor & Techstars Energy Accelerator
Fieldmade is taking 3D printing to new heights with mobile microfactories, linked to a digital inventory ecosystem, that can be transported anywhere and print equipment parts locally just-in-time. Fieldmade's technology, first deployed with the Norwegian Armed Forces, is now being applied to the energy sector. In a collaboration with leading energy company, Equinor, Fieldmade is developing a comprehensive digital inventory ecosystem to digitize all players in the energy sector's inventory supply chain. Fieldmade participated in the 2019 Equinor & Techstars Energy Accelerator. 
When Christian Duun Norberg started what would later become Fieldmade, he was working for a Norwegian defense lab researching how additive manufacturing, or 3D printing, could be used to solve logistical challenges in defense. The military needed to transport equipment from place to place without the taxing supply chain process it took to replace parts when equipment broke down. His team's innovation: a mobile microfactory with industrial 3D printing capabilities, linked to an industry based marketplace of print recipes, that produced parts in a just-in-time fashion. "I think we were quite successful," says Christian—the prototype is now a full-fledged operation with microfactories being utilized in several European countries. "But this was just our initial goal," Christian explains. "The end goal was about making the concept of digital value chains useful across other industries." Christian founded Fieldmade in 2016 and in 2019, applied to the Equinor & Techstars Energy Accelerator to break into the energy sector.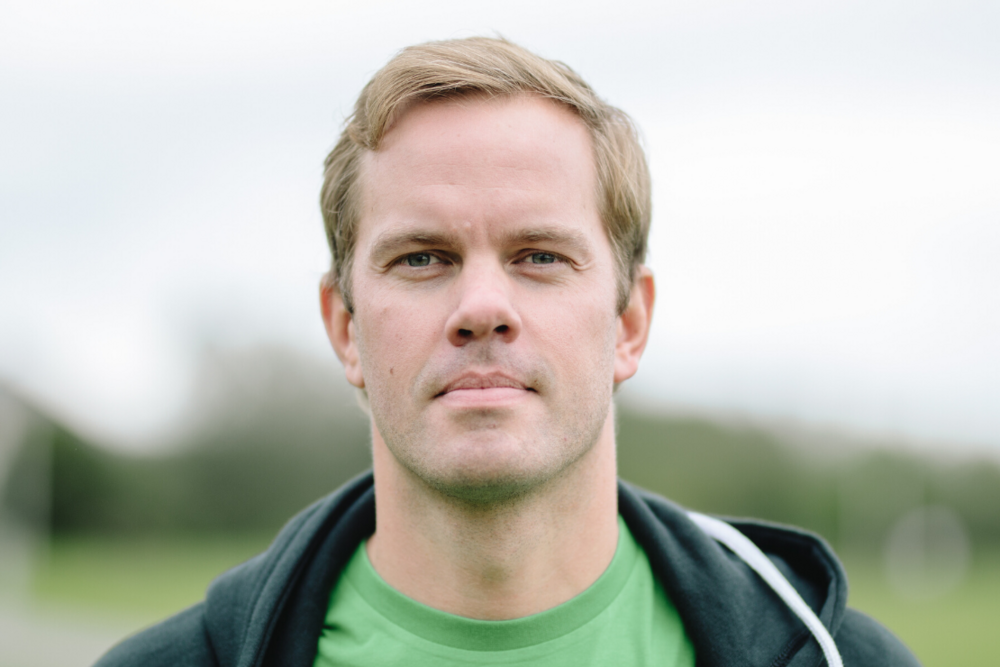 Fieldmade Cofounder Christian Norberg
A Web of Support 
"Approaching a new industry, you really need to understand it from the inside. What greater thing than an accelerator to do this?" says Kristin Wille von der Lippe, Fieldmade's Chief Operating Officer. Equinor, Norway's largest company with more than 20,000 employees, is not only an energy market leader but is also known for its technological innovations within oil and gas production and renewables. Fieldmade couldn't have dreamt up a better company to work with. 
Once in the accelerator program, the Fieldmade team worked alongside nine other startup companies, Equinor mentors, Techstars leadership, and corporate partners, KONGSBERG and Capgemini, for 13 whirlwind weeks in Equinor's Oslo office. Techstars' "Mentor Madness" process helped the Fieldmade team find Brede Lærum, Head of the 3D Printing Implementation Initiative at Equinor—and he quickly became their lead mentor. Says Brede, "At Equinor, we believe in the potential of 3D printing, so I made sure we engaged the right people in the right department." Brede helped Fieldmade connect with "nearly 70 - 100 employees in Equinor," says Christian. "Everyone's supported in some way to help us move forward. The list is so long. We've had a great mentor team and great Techstars and corporate teams."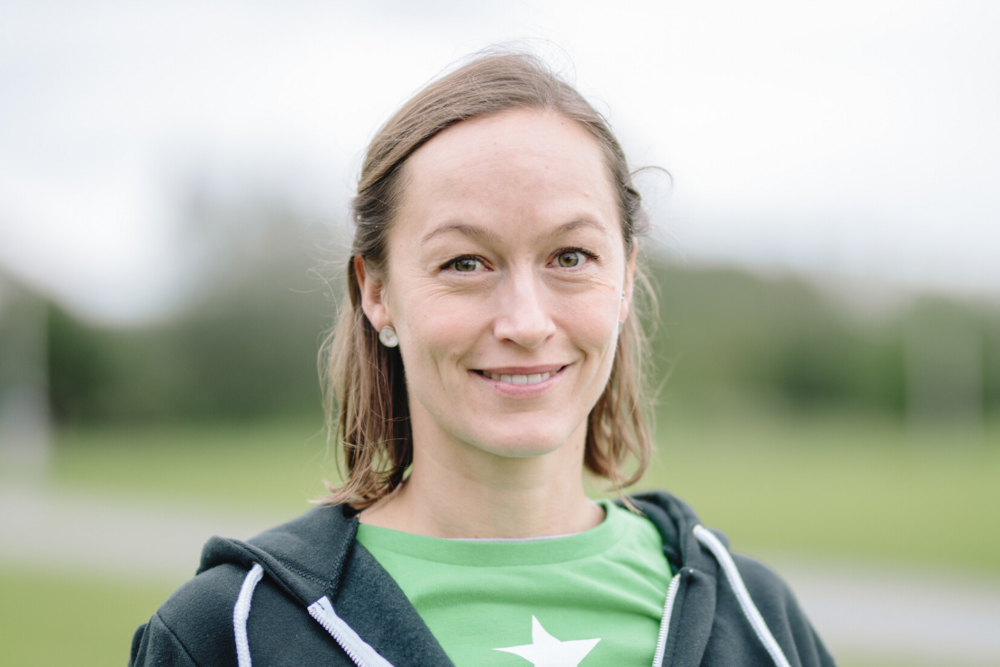 Fieldmade Cofounder Kristin von der Lippe
Collaboration with Equinor Amplifies Opportunity 
From the beginning, Fieldmade's microfactories addressed one of Equinor's significant cost-drivers. With expensive equipment in the tons, a lack of spare parts meant Equinor often incurred costly replacements. For example, "replacing an entire electromotor just because the manufacturer no longer had a part for the attached cooling fan meant replacing one and a half tons of equipment," explains Brede. With Fieldmade's mobile microfactories, Equinor had the potential to 3D print the fan part and save the exorbitant cost of replacing the electromotor, the time involved, and the expense of either shipping or storing inventory. The carbon-efficiencies created by extending the lifetime of Equinor's massive equipment with 3D printing are astounding. "For every ton of metal you can avoid replacing, you can save four tons of CO2 emissions," says Brede. 
  Fieldmade's mobile microfactories were just the beginning of the transformative partnership that grew between the two companies. Through listening to Equinor team members discuss their needs, Fieldmade realized the magnitude of one of Equinor's biggest pain points. Says Christian, "I found it very gratifying that so many people at Equinor were willing to share their perspectives. We were able to have really productive discussions about the solutions that would have the biggest impact to their business and the energy sector as a whole." The golden solution was a digital inventory system—a software system that connected suppliers, additive manufacturers (3D printers), IP holders and all members of the supply chain to be able to print parts locally through a just-in-time digital process. "It's about having multiple organizations offering their IP in a new way—not shipping from the other side of the globe, but rather focusing on having it ready locally," Kristin says. Adds Brede, "Fieldmade was doing it for defense, but their collaboration with Equinor helped them understand how big the digital inventory issue is and how far reaching the solution will be when we make it work." 
Equinor's Brede is clearly excited when he talks about what the future looks like for Fieldmade and Equinor. Not only will a digital inventory system bring savings for Equinor through reducing inventory, he says, it also means a reduction of carbon emissions. Equinor is funding most of Fieldmade's digital inventory project and providing in-kind contributions of IT, operations, procurement, supply chain materials management, and more as the project develops. 
The Difference an Accelerator Can Make
"We strongly believe that access to Equinor and other supporting mentors and companies was a big player in this," says Kristin. "Through Techstars, the access we were given allowed us to quickly iterate and move our ideas into solutions." Adds Christian, "We could have easily spent three years or more years to achieve the same outcomes as we have gotten in three and a half months through the Techstars accelerator." The team talks to Brede on a weekly basis and continues the deep collaboration on their projects for Equinor. 
What's next for Fieldmade? The possibilities outside of energy are endless. "It's a universal problem," says Christian. "You can see the same types of challenges in shipping, railroads, the automotive industry, and more." New frontiers are waiting. 
---
Learn more about the work Fieldmade is doing with Equinor in this Ask Me Anything, or read more on The Line.