Sponsors
Sponsorship Lead: we recommend that you appoint someone in your team as a sponsorship lead who will be responsible for securing and managing sponsorships. 
A sponsorship lead will:
Work with the team to create a sponsorship shortlist

Manage sponsorship outreach

Document the sponsorship agreement 

Follow up with sponsors about payment terms and process for releasing funds

Get all sponsor logos and make sure sponsor communication to participants is done according to your agreement

Invoice sponsors

Report to the sponsors after the event.
You'll encounter three types of sponsors in your capacity as a Startup Weekend organizer:
Global Partners work with Techstars directly to support Startup Weekend participants around the world with tools and services. They support our global mission — to develop entrepreneurial ecosystems and communities and make entrepreneurship accessible to all.
Regional Sponsors work with specific regions' teams. They usually support regional initiatives, and outreach is typically done by Techstars or lead organizing teams that run those initiatives.
Local Sponsors are local to the city where you are running your event. The organizing team is solely responsible for securing local sponsorship to cover event costs.
It's important to represent each sponsor according to their agreement with Techstars and with the organizing team. Give all relevant information about sponsors and partners to your facilitator. 
Global Partners
Here is a list of our current global partners and a summary of their offerings to participants: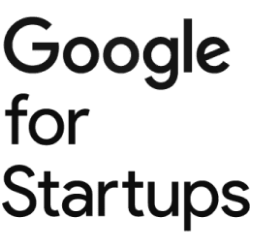 Google for Startups is Google's initiative to help your startup thrive, no matter where you live. As a participant of Startup Weekend, you are now part of the Google for Startups community, which gives you access to the best of Google. This includes Google products, connections, and best practices to help your startup grow.
Startup Weekend participants will have access to $300 in Google Cloud credits. Best practices, tools, and other Google resources for participants can also be found at startup.google.com.
Participants will also have access to the free Google tools,  Google Trends and Market Finder. These tools let founders see if there is a growing demand for their product and in which markets.
For more information, feel free to check out this site: https://cloud.google.com/free
Please reach out to cloudstartupsupport@google.com if you have any questions. (After applying for the credits, participants should hear back from the Google team about whether the credits have been approved within 2-4 working days.)

GoDaddy Registry provides a domain name that many innovators and entrepreneurs all over the world use. As part of our partnership, each participant can register a free domain name with GoDaddy Registry (.co, .us, .biz). Read more here. Redemption codes will be given to participants by the organizing team. 

Brex is an all-in-one financial stack, offering a founder-friendly corporate card, business account with FDIC insurance up to $6M and high yield through money market securities, expense management solution, and financial modeling software. Startups from incorporation to IPO use Brex to manage their finances.
Techstars Startup Weekend founders get 30,000 points after spending $1,000 on their Brex card, $5,000 AWS Credits, access to $150K in SaaS discounts, and Empower essential for free. Participants must open an account with Brex and apply for the offer. Participants must open an account with Brex and apply for the offer. Brex welcomes international founders and only requires US Incorporation and an EIN. See here for more details about the requirements.
Raising Sponsorship
Finding local sponsorship is key to making sure you have the budget to deliver a quality experience to participants and cover costs associated with running a Startup Weekend. 
You will need to cover all costs associated with running the event, including your facilitator's accommodation and travel expenses. 
Sponsorship can be provided in cash or in-kind. Examples of an in-kind sponsorship include a venue space, catering, or professional services (like a DJ or someone providing financial advice). You can also offer different levels of sponsorship for cash amounts, specifying what the sponsor will receive in return for their level of sponsorship. This can range from different levels of social media coverage to logos at the venue or logos on T-shirts.
We recommend that you make a list of all potential sponsors and start outreach right away. In addition to reaching out to local venues, caterers and tech companies, consider researching past tech or community events in your city to see who sponsored these events. Think who might be interested in having your participants as customers. 
It helps to set deadlines for raising sponsorship. For example, 'By x date / in the next 2 weeks, we should raise x amount of sponsorship'. You can use your Organizer Checklist tool to assign this task to the sponsorship lead or the person deemed most appropriate for reaching out. Add a date of completion to keep track of the task.  
Working With Your Sponsors
It's of extreme importance that you adhere to your sponsorship agreement and represent their logo and messaging correctly. Your facilitator will add your sponsor logos to their facilitator deck and represent them during the weekend, so make sure that you share the sponsor requirements with them. You will also need to add your sponsor logos to your event management platform. You can access the guidelines in Techstars Preflight platform once your application is approved.
Sponsorship Invoicing
A sponsorship invoice is a legal document that serves as a receipt for your sponsor. This document may be necessary to validate the payment or in-kind sponsorship that you receive from your sponsor. 
The requirements for invoicing can be different from country to country, but here is a general list of what to include (some will be legal requirements; some are simply preferable — you'll need to check): 
A unique invoice number 

Your business name and contact details 

Your logo

Your tax number, VAT number, or business registration number (a variable dependent on country) 

Transaction date 

Customer's name and contact details 

Due date (if not paid upfront) 

Breakdown of items and their unit cost plus total 

Any tax charged 

Total invoice amount 

Any discounts applied 

Any payment terms you may have

Some kind of note, thank you, or friendly reminder.