Tools for Participants
There are tools that participants can review and use to prepare for Startup Weekend. The tools will still be available for all participants during and after the weekend.
Before the Weekend
Orai
Orai has created an AI Speech Coach to help individuals and teams look and sound more credible in meetings and presentations by giving immediate feedback regarding fillers, pace, tone, facial expression, conciseness, and more.
You can practice your pitch using this great tool to feel more confident for your sixty-second pitch on Friday night, your final pitch on Sunday night, or just feel more confident to speak up in your team throughout the weekend. 
To receive one free month of premium membership to the Orai App, please use code: orai1month
Unconscious Bias Training 
Take the Harvard Univesity's Implicit Bias Test to identify your hidden bias. Help make the event as welcoming and inclusive as possible to all through your interactions with others at Startup Weekend. 
During the Weekend
Miro
Miro is a tool built for startup teams where you can brainstorm and validate ideas, design products, and apply product frameworks.
Apply for Miro Startup Program to receive $500 US in credit here. You need to have a free Miro account to qualify. Don't have Miro yet? Sign up here for a free account first.
Additional tools and resources
Business Model Canvas: The Business Model Canvas (BMC) is a strategic management tool used to quickly and easily define and communicate a business idea or concept. It is a one-page document which works through the fundamental elements of a business or product, structuring an idea in a coherent way.
Lean Canvas and Startup Weekend Canvas: These powerful tools will help you think through how to describe your business by looking at your customers, their problem, the unique value you and your team provides, your solution, and more.
How to Tame the Chaos: Building a business in 54 hours can result in a chaotic environment. This video will show you a simple way to keep your team on the same page while getting more work done.
GSW Insider: Prototyping for Speed & Scale: Want to unlock the full potential of your design team? Need to understand how interaction, animation, and visual elements combine to shape an experience for your users? Leveraging the prototyping process, you can build a realistic version of your idea, validate your design direction, and share your vision with stakeholders.
Market research: How to Understand Your Customers: This provides a framework for thinking about the actual problem you're solving as you begin customer validation.
Global Partner perks

GoDaddy Registry provides a domain name that many innovators and entrepreneurs all over the world use. As part of our partnership, each participant can register a free domain name with GoDaddy Registry (.co, .us, .biz). Read more here. Redemption codes will be given to participants by the organizing team. 
1 x free GoDaddy Registry domain, per person 

Participants can redeem the code from: startup.co 
For more information, visit GoDaddy Registry's FAQ or reach out to support@porkbun.com.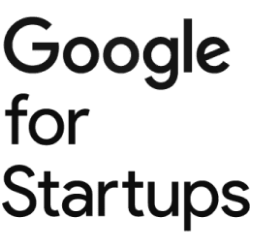 Startup Weekend participants will have access to $300 in Google Cloud credits. Best practices, tools, and other Google resources for participants can also be found at startup.google.com.
Participants will also have access to the free Google tools, Google Trends and Market Finder. These tools let founders see if there is a growing demand for their product and in which markets.
For more information, feel free to check out this site: https://cloud.google.com/free
Please reach out to cloudstartupsupport@google.com if you have any questions. (After applying for the credits, participants should hear back from the Google team about whether the credits have been approved within 2-4 working days.)

Brex is an all-in-one financial stack, offering a founder-friendly corporate card, business account with FDIC insurance up to $6M and high yield through money market securities, expense management solution, and financial modeling software. Startups from incorporation to IPO use Brex to manage their finances.
Techstars Startup Weekend founders get 30,000 points after spending $1,000 on their Brex card, $5,000 AWS Credits, access to $150K in SaaS discounts, and Empower essential for free. Participants must open an account with Brex and apply for the offer. Participants must open an account with Brex and apply for the offer. Brex welcomes international founders and only requires US Incorporation and an EIN. See here for more details about the requirements.
Software
To make your website *if you don't have the web ninja:
To make an app *if you don't have a developer:
To make nice presentations *if you don't have a designer:
Additional Design & Deck Resources:
Other tools and services that might come in handy during the weekend: 
After the Weekend
Keep the momentum going by making use of partner and sponsor perks and professional development tools listed above. We also recommend the following resources and reading materials: 
Other perks
Techstars Entrepreneur's Tookit
Techstars Entrepreneurs Toolkit is a great online resource for founders at all stages.
Virtual Meet and Greet
Curious to learn more about possible next steps for your startup? You can join Techstars to learn more about our GiveFirst culture, mentorship-driven accelerators, entrepreneur resources, and community programs in your city that can help accelerate your startup.
Join a Techstars portfolio company
Another way to get involved is to join our Talent Network, where you can join one of our Techstars portfolio companies to gain more experience working in a startup, before you take the plunge to start your own company.