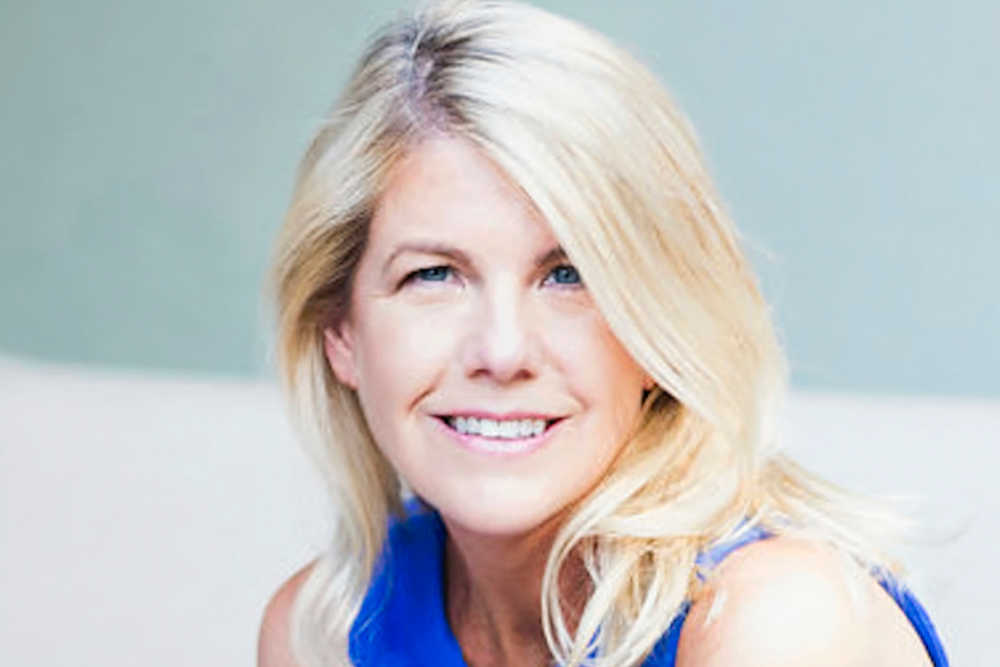 4-min read
Anna Barber is the Managing Director of the Techstars Los Angeles Accelerator and a coach and advisor to founders. She has been a corporate lawyer, McKinsey consultant, product leader and entrepreneur in ed tech, retail, and e-commerce. She has led Techstars LA for over three years and is also a certified executive coach. Anna is on the Steering Committee for the All Raise LA Chapter and on the Advisory Board for Pledge LA. She graduated from Yale and Yale Law School and is a proud native New Yorker. Find her @annawbarber.
01. What are the key elements you look for when sourcing startups for the Techstars Los Angeles Accelerator?
I've written before about what makes a strong founding team, and this is the most important criterion when we are interviewing for the Techstars Los Angeles Accelerator. We look for rapid learning, coachability, focus, grit, humor, and diversity of thought. On the idea side, we are looking for transformational ideas, not incremental improvements. While your company doesn't have to be big, your vision for the future does. If you are working on a moonshot idea, we'd love to hear it.
What excites us right now: the consumerization of education and healthcare; micromobility and smart cities; sustainability and climate change solutions; logistics and supply chain; small business tech and the future of work.
02. What are some of the biggest learnings from your career and entrepreneurial journey that you bring to being a Techstars MD?
The biggest thing I've learned is that leadership isn't about having all the answers, it's about having great questions. Building a company from the idea stage requires you to be one person at the beginning and then an entirely different person every six months as the company grows and needs new things from its leaders. Only someone brave enough to always be a beginner and humble enough to constantly ask for help will be successful. And success as an entrepreneur is definitely never a straight line. I've watched founders zigzag and struggle through pivots and patiently go back to customers to learn more—by asking better and better questions of their customers, themselves and their team. One of the reasons Techstars is so effective at supercharging company growth is it's a lab for asking the right questions.
03. What is your favorite thing about the Los Angeles startup scene?
LA is a great place for entrepreneurship right now. The growing number of large exits—Ring, Riot Games, Beats, Snap, Dollar Shave Club, and most recently Honey—has put LA on the map and on investors' radars more than ever before. Capital is flowing into LA, including a record number of new LA venture funds. Techstars itself has a big footprint here with over 75 alumni companies in LA. It's an amazing place to live and significantly more affordable than the other big markets, at least for now.
But the three things that are most special are:
1) The support of the City. Mayor Garcetti and his team are great partners to the tech industry and are leaders in innovation within government as well.
2) The emphasis on diversity in tech that we have embraced in LA. We know that we need to build a diverse tech community that includes and benefits all Angelenos.
3) The culture here is imbued with Give First—people genuinely want to help and support each other. There's no sense that in order for me to win, you have to lose. That goes for founders, investors, everyone. Visitors from other places often comment that people here don't seem as jaded—they'll show up for events, as an example. They'll take a meeting with someone who emails them out of the blue. It's an open culture.
04. Why is growing diversity in entrepreneurship so important to you?
In my work at Techstars as well as with PledgeLA and All Raise, I'm dedicated to investing in diverse teams and supporting underrepresented founders. Companies with diverse teams not only have a wider variety of perspectives, but they also statistically outperform other teams. Diversity is a good business practice and we look for teams that embrace that philosophy. You tend to get a wider range of ideas from people of different experiences and backgrounds. A company with people from different backgrounds, ages, genders, and perspectives is going to be more successful over the long run than a homogeneous team.
05. Describe a situation with a startup founder or team where you felt like you made a difference.
There have been several moments where, in a whiteboard session, I've helped a founder come up with the fundamental framework they need to see everything in their business clearly. There's nothing better than creating that 'aha' moment where suddenly all the information fits together—what the customers want, what the product is, who's on the team. I love to help organize disparate facts and create a narrative that brings it together.
My other favorite moments are just being with a founder who is struggling to understand who she is as a leader and seeing the light go on. In this case, I'm never "telling" her—it might be that I ask the right question at the right time to illuminate something that's been there all along. Read more from founders who have worked with me here and here.