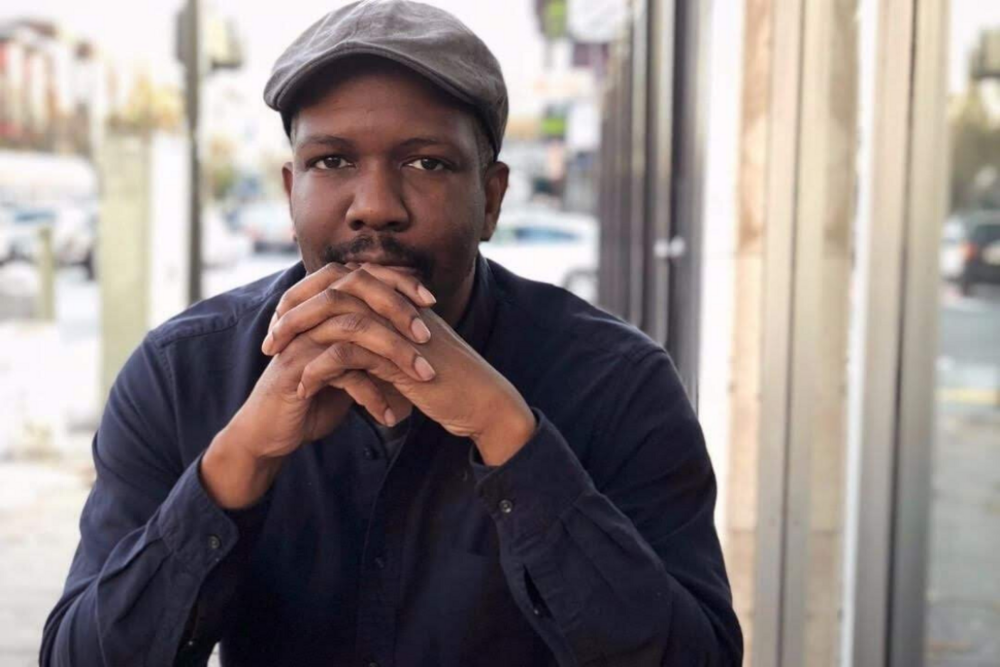 5-min read
Over the course of a 20 year career in tech, Jason Towns has advised and invested in dozens of brave entrepreneurs around the globe. Today, he serves as Managing Director for the Techstars Future of Longevity Accelerator. Jason's mission is to efficiently serve founders while driving capital and resources into underserved innovation ecosystems around the globe. Prior to Techstars, Jason served as Director of Entrepreneurship Programs at Code2040 in San Francisco where he launched the Google for Entrepreneurs (now Google for Startups) Residency. In addition to his role as MD, Jason also runs Groundwork, a network helping early stage founders access capital, connections and strategic support while enabling seed investors to build stronger, more inclusive portfolios. Jason has received numerous professional distinctions such as The Root's list of the 100 Most Influential African Americans, The DDN Change Agent Award, The Registry's 40 Under 40 in Silicon Valley, MIPAD's 100 Most Influential People in the African Diaspora, and Ebony Magazine's Power 100 list.
01. What are some of the biggest learnings from your career as an entrepreneur that you bring to the Techstars Future of Longevity Accelerator as Managing Director?
Over the course of my career, I've seen my fair share of wins… and losses. I try to draw actionable insight from all of these experiences. Here are a few things that have been helpful to me: 
Be patient with yourself. Entrepreneurship is a non-linear journey. You're going to stumble and sometimes fall flat on your face. That's the price of risk. However, some of your greatest insights will come as a result of a misstep or two along the way.

Find your competitive advantage. It may be related to your technology, team, or timing. Understanding this allows you to spend more time and energy playing to your strengths.

Don't underestimate the power of storytelling. Share the story about where you come from and why you're the person/ team to solve this problem. Early on, your story, your team, the problem you're solving, and your "why" will often be just as compelling as what you're building. Storytelling gives you an opportunity to provide insight into the culture you're building and allows you to draw the right investors, employees, & stakeholders to you.

Entrepreneurship is not easy. It'll be amazing at times and pretty terrible at other times. Adopt smart self care habits to replenish your mind, body and soul. Most importantly, prioritize these habits.
02. Why is diversity in entrepreneurship important to you and how has D&I impacted your experience as an entrepreneur and leader?
The business case for diversity in the startup space is clear. According to BCG, startups founded or co-founded by women generated 10% more revenue than all male teams over a 5 year period. Similarly, according to a recent MaC VC & Kauffman Fellows Report, ethnically diverse teams return more capital to investors than homogenous ones. 
I've seen great ideas fail to leave the runway and I've seen brilliant leaders and founders forced to hang it up due to lack of access to power networks, capital and resources. As a result, I've dedicated my career to leveraging my access to open doors for others while admittedly, often running into some of the same roadblocks I've helped others face. My goal is to leave a stronger, more inclusive tech ecosystem to the next generation by identifying and accelerating innovation in overlooked markets. A truly inclusive startup ecosystem naturally meets the needs of a wider cross section of the community. A truly inclusive startup ecosystem recognizes power and opportunity in often ignored segments of the population. This is why I'm so excited to work with the team at Pivotal Ventures to launch the Techstars Future of Longevity Accelerator, focused on innovation in senior caregiving.
03. Why is addressing the needs of our aging population and innovation in the caregiving space important to you? Why is it important to get this right for American families?
There are two distinct reasons why this is important to me.
First, I've always been drawn to working in overlooked and/ or underserved markets. That's sort of my thing. According to the CakeMX 2020 Report on Aging, "Aging is the market opportunity that many technology and next generation companies have passed by, but the age-related needs of older consumers is one of today's biggest areas of opportunity". Great companies are being built in this space and I feel lucky and well positioned to play a role in accelerating innovation here.
Also, the cost of caregiving continues to rise and often puts a tremendous strain on families (and disproportionately, women) taking care of loved ones. There's no reason why an industry focused on innovation overlooks the needs of one of America's fastest growing consumer groups. I think back to my mother, brother and I taking care of my grandfather, who spent his last years with us while I was in high school. It was a fulltime undertaking. Granddad was a proud man, one of my heroes, and a pillar in the community. I'm sure the transition from being a leader and provider to needing full time care wasn't an easy one. I think about the ways technology could have impacted that experience. Innovation in this space is sorely needed and I look forward to investing in companies addressing key pain points around senior care.
04. What are you most excited about regarding working with Pivotal Ventures on the Techstars Future of Longevity Accelerator? 
As we know, the novel coronavirus is having a disproportionate impact on the senior population. This impacts families, facilities, and caregivers around the nation. This is precisely why there's no better time than the present to accelerate transformative solutions in this space. 
Pivotal Ventures is taking a refreshing approach to advancing innovation ー specifically when it comes to improving the lives of othersーand they seek partnerships with companies like Techstars who look to make a difference in the world. Impact and innovation both require a level of calculated risk, and Pivotal Ventures accepts and thrives on this notion. To have Melinda Gates and the Pivotal team as a partner here is great. We look forward to the work and progress we will make towards a better future for seniors.
05. What are the key elements a startup founder must bring to succeed in the Techstars Future of Longevity Accelerator?
As a founder, it's important to approach this endeavor with a growth mindset, an eagerness to develop and leverage new relationships, and an ability to move quickly to address challenges and opportunities as they arise. We're navigating through some tough times that leave seniors particularly vulnerable. Considering the COVID-19 pandemic, many founders are going to have to revise models and rise to the occasion as the situation continues to rapidly change. This isn't going to be easy, but we're fully committed to supporting our founders through this. To fully take advantage of the Techstars Future of Longevity Accelerator, resilience is also going to be key.
---
Learn more about Techstars accelerators and see which ones are accepting applications now.