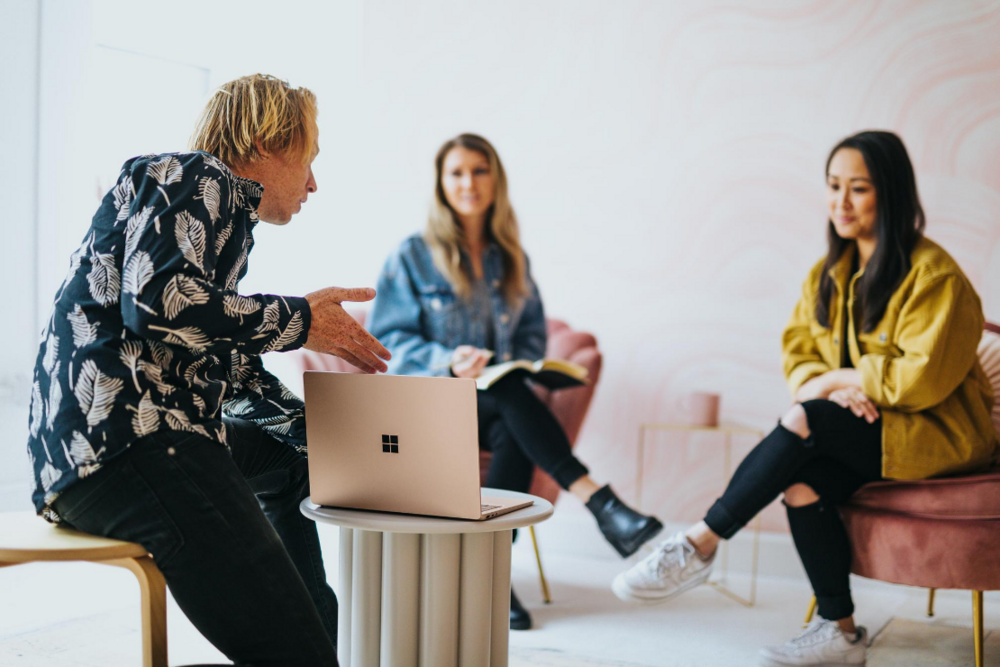 4-min read
By Ted Stuckey, Managing Director of QBE Ventures
For the past year, we've been promoting—both internally and externally—the concept of QBE becoming the "partner of choice" for startups. We've been inspired by the work that companies like Barclays and Stanley Black & Decker have put into their partnerships with Techstars. One of many great examples is the collaboration between Crowdz and Barclays to move B2B payments online. Stanley has not only reaped multiple benefits through pilots and collaborations, but they've also shown a clear commitment to helping their partners grow through funding and other follow-on support. Many of the decisions and initiatives we, as QBE and as QBE Ventures, have made and undertaken are a direct derivation of this idea.
But what does being the partner of choice mean?
As one of the largest international commercial and specialty insurance carriers, pivoting and adapting takes time. We've recognized that we cannot adapt to the changing times by ourselves and that we need to find partners who will help us and challenge us to be better. In an industry ripe for disruption, we need partners who will dispute the status quo and push us to reexamine our assumptions.
---
Read about how Norwegian energy giant Equinor is innovating with startup Fieldmade to reduce C02 emissions and save money.
---
The need to collaborate with startups—and the benefits of collaborating—are unquestionable; however, too often we've seen partnerships fail and result in disillusionment on both sides.
Here are a few of our key learnings for successful collaborations between corporations and startups.
Speed it Up
Corporations need to be much more forthcoming and transparent about what their requirements and processes are. One of the healthy debates we've been having as a company is whether or not startups should be given special treatment. Over the last few months, our stance as the Ventures team is yes—but not necessarily in the way that you might imagine.
Our belief isn't that startups should be held to a lower standard of security/risk, but rather that we have to be able to address those risk and security concerns faster than we do with companies that have the capacity and teams dedicated to dealing with a large corporations' processes.
---
Comcast NBCUniversal is partnering with startup TakeShape to innovate. Read about how they're making it happen. 
---
Startups often don't have the resources in place to engage in a multi-month process of negotiations and paperwork. On the flip side, as a corporate partner, and hopefully one of the first large enterprises many of our future startup partners will work with, it's our responsibility to help the startup understand what is essential when working with a large enterprise and to help prepare them for future interactions with less startup-friendly enterprises.
Innovation at the Desk Level
Corporations must strive to engage with startups and be innovative at the desk level, not just at the highest echelons. Breaking down silos and educating stakeholders internally about how to engage and work with startups has to be a focus.
---
Read the case study to learn more about how QBE is partnering with startups.
---
It's important that all stakeholders involved understand that engaging with a startup offers the company a chance to work with new and exciting technology, but that the engagement also brings its own suite of challenges. Corporations need to understand and prepare for what will be required to scale and need to be able to keep the project within scope.
Be Honest, Be Brutal
The most important element for a strong partnership is communicating often and clearly with the startup. Be honest, be brutal: it's better than a no after a slew of calls and meetings filled with nodding faces.
As with all partnerships, success depends on both parties and, just as corporations must be transparent about their needs, startups need to be upfront about their needs as well. It's essential that startups offer corporations a well articulated, relevant, and easily understood value propositions.
Push Us To Be Better
It's key that startups take the time to understand the corporation they're partnering with, from the corporate hierarchy to the infrastructure. Startups should have a plan for what a full implementation should look like and the resources required. But most importantly, push the corporations. Push us to be better, to approach problems creatively and challenge our preconceived notions.
---
Learn about how The Nature Conservancy is using innovation to fight climate change by partnering with startups like 2NDNATURE.
---
As a Techstars Network Engagement Partner, we've not only engaged with Techstars accelerators around the world that align with our innovation and strategic priorities as a way to deal source, we've also helped startups in adjacent verticals figure out how to better approach the insurance space and better navigate a massive multinational enterprise. Being a part of the Techstars network has also given us access to the Techstars Partner community, where we have built peer relationships and shared best practices.
Our job at QBE Ventures is as much to prepare the business to be the partner of choice as it is to help our startup partners prepare to be the partner of choice for other corporations. Our partnership with Techstars as a Network Engagement Partner is one of the many steps we've taken to achieve that goal.
---
Interested in joining the global platform for innovation? Learn more about Techstars membership and accelerator partnership opportunities.