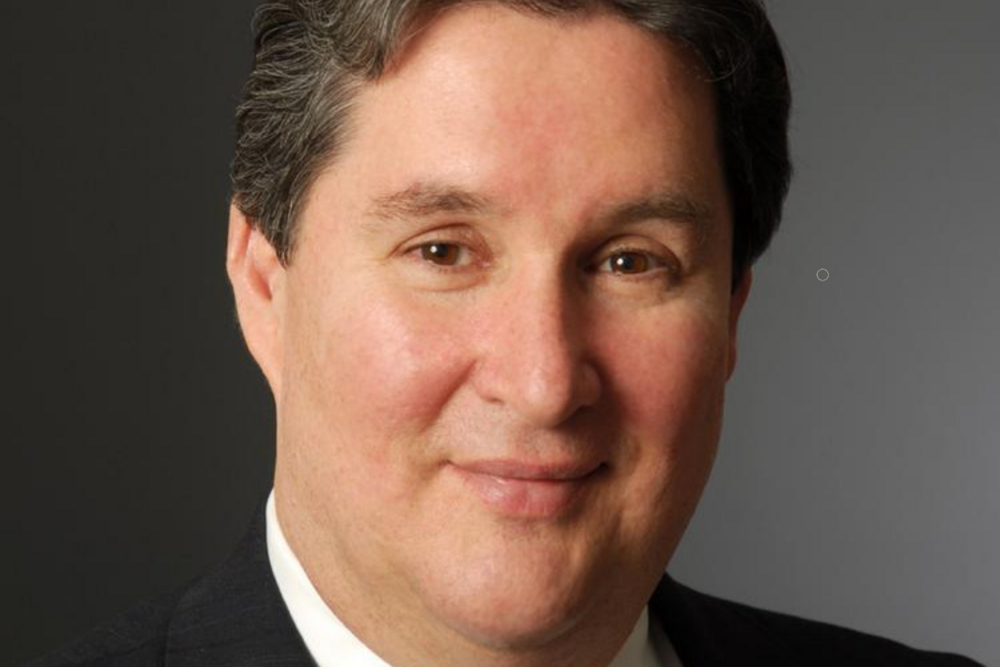 7-min read
By John Geyer, MetLife Chief Innovation Officer
---
This interview originally appeared in a report from Innovation Leader, sponsored by Techstars, "Startup Engagement: Best Practices for Large Organizations." Read the complete report here. 
---
We spoke with John Geyer about how he works with colleagues to understand new capabilities they need; how the company works with venture capital firms; and a new program modeled after E-ZPass, intended to enable MetLife to launch pilot tests and proof-of-concepts more quickly.
Making the Case
One of the four pillars of our enterprise strategy is operational excellence, and under that is a sub-pillar called external orientation. Leadership takes that seriously. It could be a customer orientation, and really understanding and having empathy for the customer. It could be orientation around competitors and the industry. And it could also be around what the next generation of capabilities will be…
The drumbeat of external orientation has been going on for a number of years, and it is now an embedded expectation in our leadership team that when you think through opportunities and challenges, you're doing it with an external orientation.
---
Read about how Norwegian energy giant Equinor is innovating with startup Fieldmade to reduce C02 emissions and save money.
---
Bringing the Business In
We interview 100-plus leaders across MetLife each year and ask them, "What capabilities would give you strategic advantage?" We do it with claims people, salespeople, underwriting people, and product people. We collect their requirements, and we share them with the VC firms and say, "Here are the things that our businesspeople are looking for. Whaddaya got?" They'll make intros [to startups they have invested in], and my team will work with an internal group to drive proof-of-concepts to see if those emerging capabilities [can help our business].
We've driven more than 100 proof of concepts over the last four years, and about 30 of those have turned into commercial agreements.
In our vernacular, a pilot is when you put [something] in front of customers. A POC is proving it out within the company. Some things might be internal tools for us, like a cyber tool that can strengthen our environment. For that, we'll do a POC to validate it
Our Venture Capital Strategy
When it comes to startups, we made a decision as an enterprise over ten years ago that we were going to invest in the venture capital firms themselves as part of our overall investment portfolio. We invest hundreds of billions of our customers' money so that we can pay them back when we need to. Most is invested very conservatively, but we have taken a small portion and put it into alternative investments like hedge funds, private equity, and venture capital. Today we have north of $1 billion invested in 17 of the leading venture capital firms…so that gives us a unique vantage point [about] where the markets are going, and where innovation is going.
A next evolutionary step [that] we've taken is that very often, one or more of these 17 venture capital firms will come to us and say, "We've come across this company, and we think it's particularly strategically relevant to you." In the past, we'd say, "We really don't do that type of direct investing." We didn't spin up an internal corporate VC group [to source] deals or lead deals. But we have freed up $100 million so that when those opportunities come our way, we can participate alongside of our VC partners. The only circumstance where we'd make a co-investment is if we believe that the capability that the company has is strategically relevant to MetLife, and can create new forms of customer value. An example of that last year was Enigma, [a startup focused on extracting intelligence from data].
Launching a New Accelerator
Last year, we announced that we had entered into an agreement with Techstars to create the MetLife Digital Accelerator, powered by Techstars. They've been around for years, and have had a track record of success…
The term accelerator has taken on lots of different definitions and meanings. When we really looked beneath the covers of Y Combinator, and 500 Startups, and the regional ones, many of them are just about, "Hey, startups, join our network and we'll provide you some informal coaching, plus a little seed capital." What we liked about Techstars is it is…a defined, 13-week intensive program, where the founders have to co-locate on your campus. That's unique and powerful, and it explains a lot of the success they've had. … We dedicate MetLife people from all over the company to be mentors—people that range from product to channel to operations, claims, strategy, technology…
We ran our first program with them in Cary, N.C. last fall, and graduated 10 companies. We're recruiting 10 companies for this year's accelerator. [Techstars] believes that each one gets better. It's not the kind of thing you do once, declare victory, and go home.
… In the most recent accelerator, we had a range of companies [at various stages of product maturity]. A couple were really concepts that just needed to be fleshed out. Some had a very primitive minimum viable product, but three or four had a product you could put in front of customers. All of that is interesting to us. The earlier we can get in, and help shape it and direct it towards the needs of our customers, the better.
From the accelerator, we are looking to pilot in some way…with six of the ten companies that participated.
Innovation Starts in Labs and Universities
Innovation is a chain, and it starts very early with invention in labs and universities, where you have students creating new capabilities, but not necessarily thinking about commercialization. We have a very strategic partnership with the MIT Media Lab…
Some Startup Engagement Examples
We have worked with a company called Captricity [now known as Vidado], which does optical character recognition on steroids. Their technology ingests documents, even handwritten documents, with an accuracy rate that in many ways exceeds human capabilities. And in our business, there are a fair amount of paper documents still, when you're dealing with doctors and dental records. We're implementing it all over the company now very successfully.
Enroll Hero is a startup from our accelerator. Our mission is to help people navigate life, particularly during difficult times. When people are getting ready to retire and choosing a Medicare plan, it can be complicated and overwhelming. Enroll Hero allows you to enter profile information about yourself. It has all of the details of the different plans and options, and it presents the plan best-suited for your needs, [taking into account] your age and health and state. We piloted it with some MetLife customers, and we were very surprised at the take-up rate…
Measuring Value
From the very beginning, we looked at measuring success through two lenses. One is activity, and one is results. Often, people say, "My company only cares about results; activity is bad." But in the world of innovation, if you don't drive the right activities, you don't get the right results.
---
Comcast NBCUniversal is partnering with startup TakeShape to innovate. Read about how they're making it happen. 
---
For us, an activity would be saying, "We're going to interview 120 people this year, and identify 25 POCs or pilots, and enter into 8 or 10 contracts this year. We also run internal innovation programs, like brainstorming sessions and facilitated sessions. So we keep track of how many associates we engaged, and how many managers we trained. Those are all activities.
[Results include things like] how much growth we generated, or how much efficiency. Did we improve associate engagement or enhance the customer experience. Those four measures are the four categories we measure to judge the success of the program.
Moving Faster
One of the things that has frustrated the startups and the VC world for decades is how slow large companies move when it comes to pilots and POCs. It is really the Achille's heel…
We wanted to create an effort called Pilot E-ZPass—it became known as Pilot Onboard Process. We met with the people across MetLife in procurement, legal, regulatory, architecture—all of the different constituencies who have a say when a vendor comes in. We said, "We want an E-ZPass system for these small vendors that isn't weighted down by bureaucracy. Everyone bought in. We rolled it out last year. [It covers both pilots and proof-of-concepts.]
From the beginning, we said we wanted it to be less than a month [to get a pilot or proof-of-concept approved]. If it's less than a month, it's good. It took quite a while to bring everyone along, because you want to protect the corporation. We had to really educate them about what were trying to accomplish—that we were not trying to do end-runs around important provisions of contracts. I would say it took probably a year from when we conceived of doing it to when it was fully implemented. But the first half of it was introductory meetings and selling. The last half was creating documents and getting decision rights clear.
---
Interested in joining the global platform for innovation? Learn more about Techstars membership and accelerator partnership opportunities.